Store All Asset Data In One Place
With FTMaintenance asset management software, your asset and equipment data is only a click away
Asset Tracking System
Store all of your asset and equipment information in a single system to quickly identify what assets you have, know where assets are located, and track maintenance activities.
Store all asset information in one place
Manage multiple types of maintenance assets including equipment, facilities, and other fixed assets
Provide additional details through attached documents, images, and notes
View asset relationships on a hierarchical tree
Stay on Top of Asset Maintenance
Use asset information to craft better maintenance plans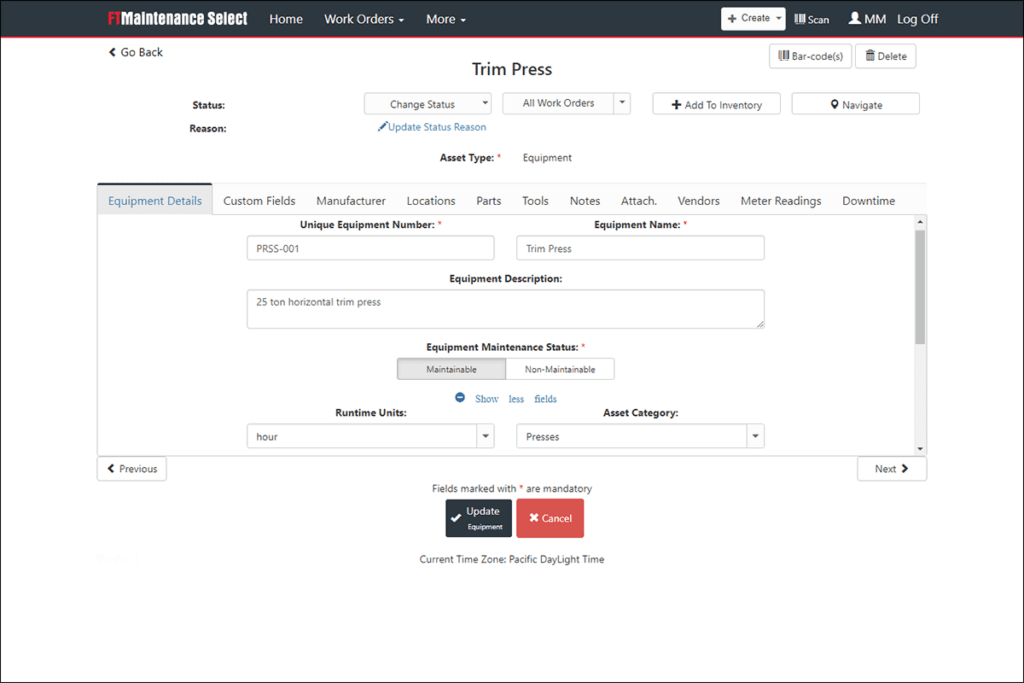 Asset Maintenance Software
Track important information about your assets, including maintenance history, providing you with the data you need to optimize maintenance planning and scheduling.
Create a custom maintenance schedule for each asset's unique maintenance needs
Record critical details about your assets and equipment
Track asset downtime and meter readings
View service history to aid in troubleshooting
Extend Asset Lifecycles
Get the most return from your assets and equipment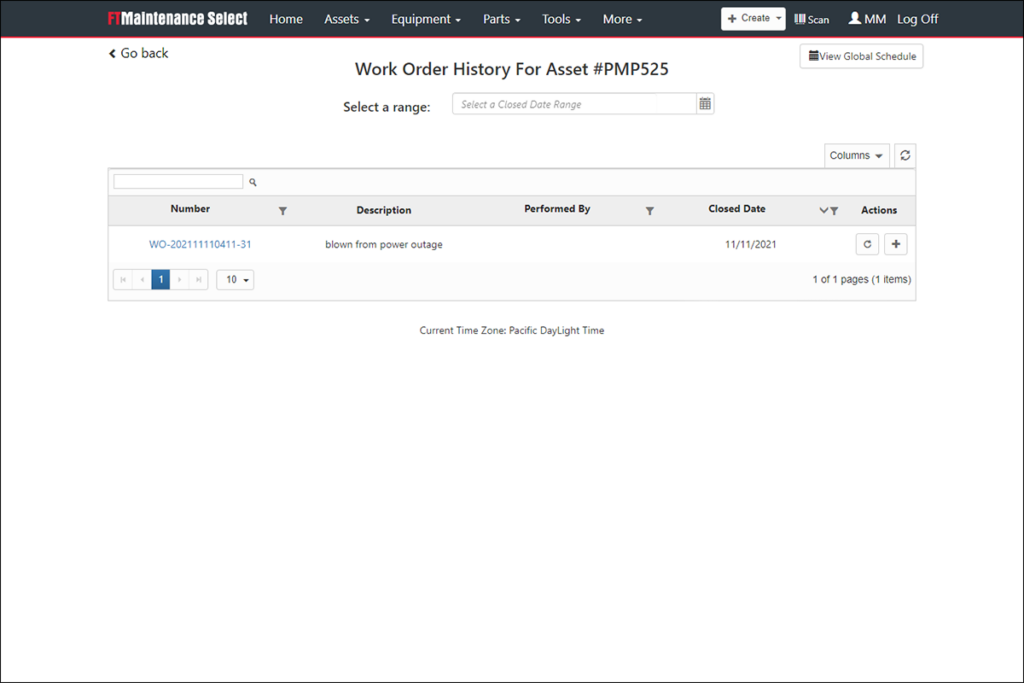 Maintenance Asset Management Software
Keep assets in working order by tracking asset health and generating work orders that ensure asset maintenance needs are not ignored.
View asset maintenance history
Generate unique PM schedules for each asset
Ensure maintenance is performed on time
Store information about asset manufacturers or service vendors for easy lookup
Generate asset management and maintenance reports
FTMaintenance Select Asset Management
Watch an overview of FTMaintenance Select asset management functionality.
Flexible Pricing Plans Available
Choose a plan that's right for your business.
LITE PLAN
Annual SaaS subscription
Simple, work order-focused maintenance management software
LITE+ PLAN
Annual SaaS subscription
Standard CMMS features for maintenance and facility management
FULL SCALE PLAN
Monthly SaaS subscription
Robust features for advanced maintenance tracking
ONE-TIME PURCHASE
Perpetual license
Advanced maintenance tracking combined with license ownership