Store All Asset Data In One Place
With FTMaintenance asset management software, your asset and equipment data is only a click away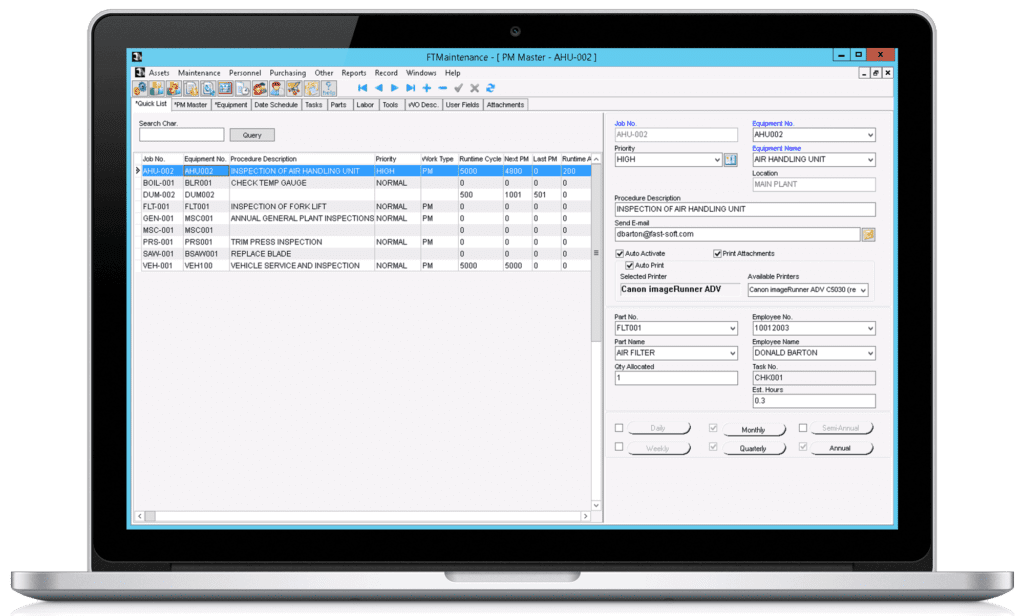 Asset and Equipment Tracking
FTMaintenance asset management software simplifies asset tracking by storing all of your asset and equipment information in a single system. Quickly identify what equipment you have, know where assets are located, and automatically track equipment maintenance costs.
Organize and track assets in single or multiple locations
Provide additional details through attached documents or images
View service history to aid in troubleshooting
Visualize Asset Relationships
Organize your company's assets in an easy-to-use hierarchical tree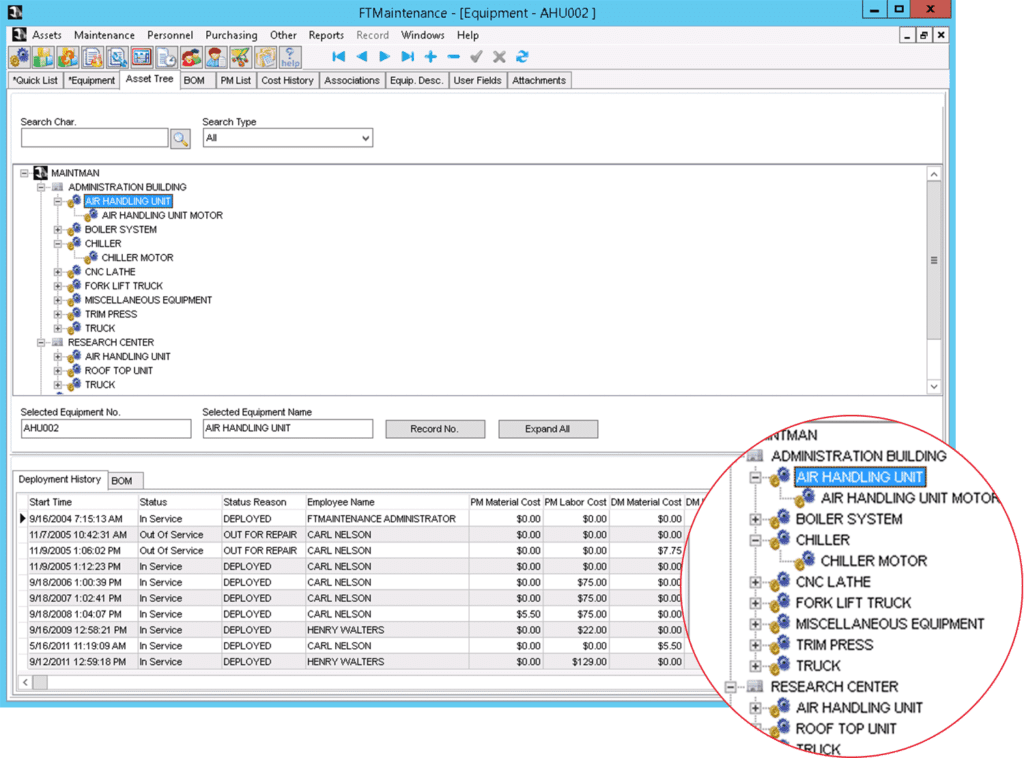 Asset Hierarchies
Knowing how your assets relate to one another is critical for asset maintenance. FTMaintenance equipment maintenance software allows you to identify, visualize, and modify the relationships between your assets, equipment, locations, and subassemblies.
Create parent-child relationships for your equipment and related components
Schedule work orders for an entire group of equipment, instead of individual assets
Pinpoint exactly which subcomponents consume the most maintenance resources
Extend Asset Lifecycles
Get the most return from your equipment and assets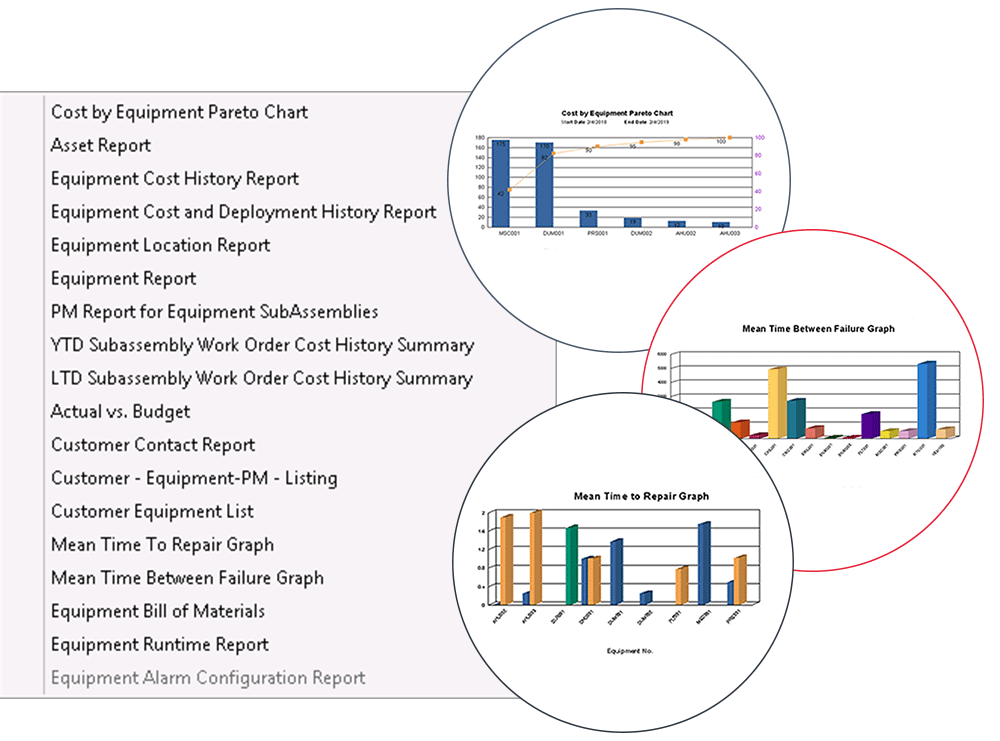 Asset Performance
Comprehensive asset reports provide you with information necessary to identify and analyze everyday maintenance problems. FTMaintenance asset management software features an exhaustive list of maintenance reports.
Generate over 140 reports to monitor asset health and performance
Calculate maintenance costs to justify equipment repair or replacement
Identify recurring failures and track maintenance history to predict future breakdowns
Flexible Pricing Plans Available
Choose a plan that's right for your business.
LITE PLAN
Annual SaaS subscription
Simple, work order-focused maintenance management software
LITE+ PLAN
Annual SaaS subscription
Standard CMMS features for maintenance and facility management
FULL SCALE PLAN
Monthly SaaS subscription
Robust features for advanced maintenance tracking
ONE-TIME PURCHASE
Perpetual license
Advanced maintenance tracking combined with license ownership