Access Maintenance Information from One Place
Get everything you need in a matter of clicks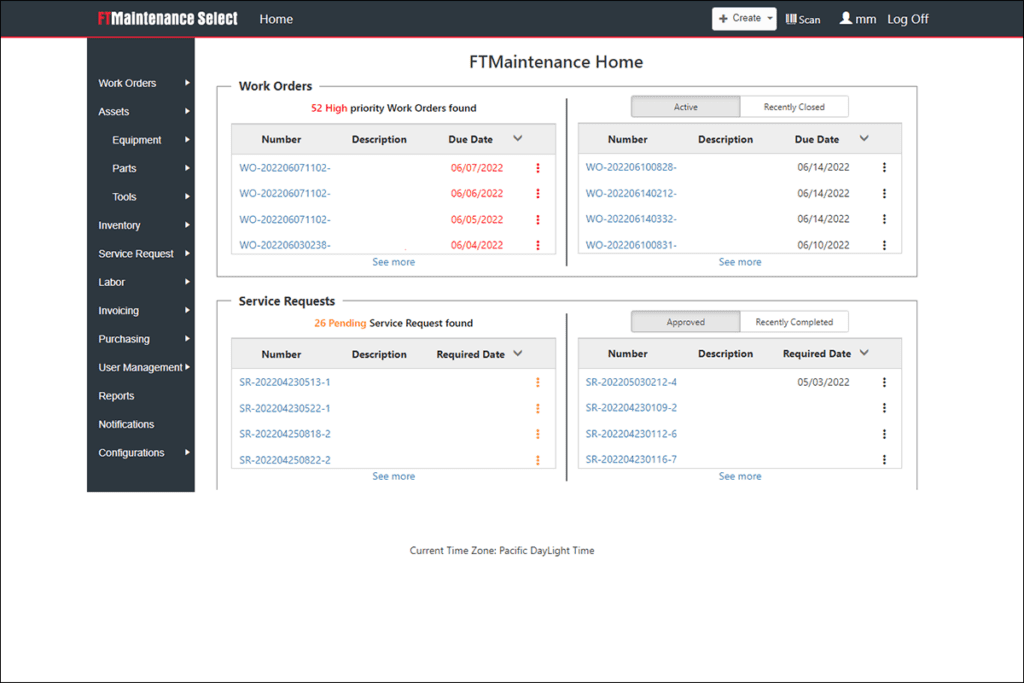 All-in-One Maintenance Management Software
Whether you're planning future maintenance projects or responding to an emergency, having timely, reliable maintenance data is critical. FTMaintenance Select tracks all data about your maintenance operations in a single system, providing a centralized platform for accessing real-time, accurate information.
Create a shared source of knowledge about your assets, inventory, labor resources, and more
Eliminate redundant data entry and reduce inconsistencies
Visualize the relationships between your maintenance resources
Easily link and view maintenance and safety documentation
Simplify Work Requests
Manage incoming requests from a single system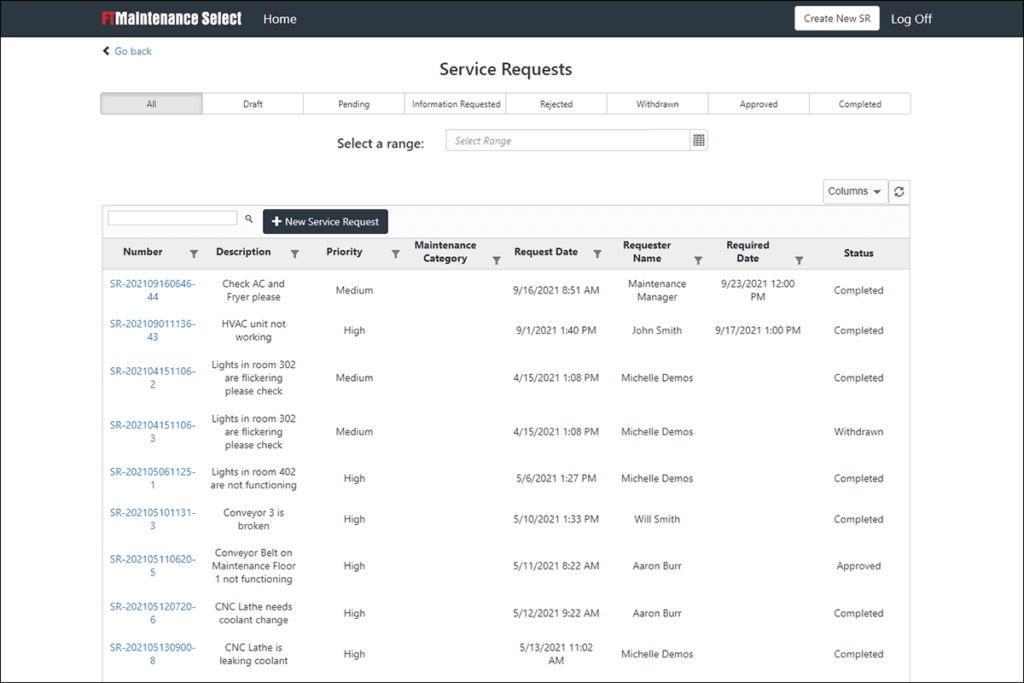 Centralized Work Request Management
Ensure that no work requests go missing by giving anyone in your organization the ability to submit work requests directly to the maintenance department through an easy-to-use online portal.
Create a single system of communication about maintenance needs
Submit requests through an online request form
View and manage pending requests from one place
Edit and approve requests before turning them into work orders
Automatically notify requesters about the status of their requests
Automate Work Order Management
Keep maintenance operations on track and on time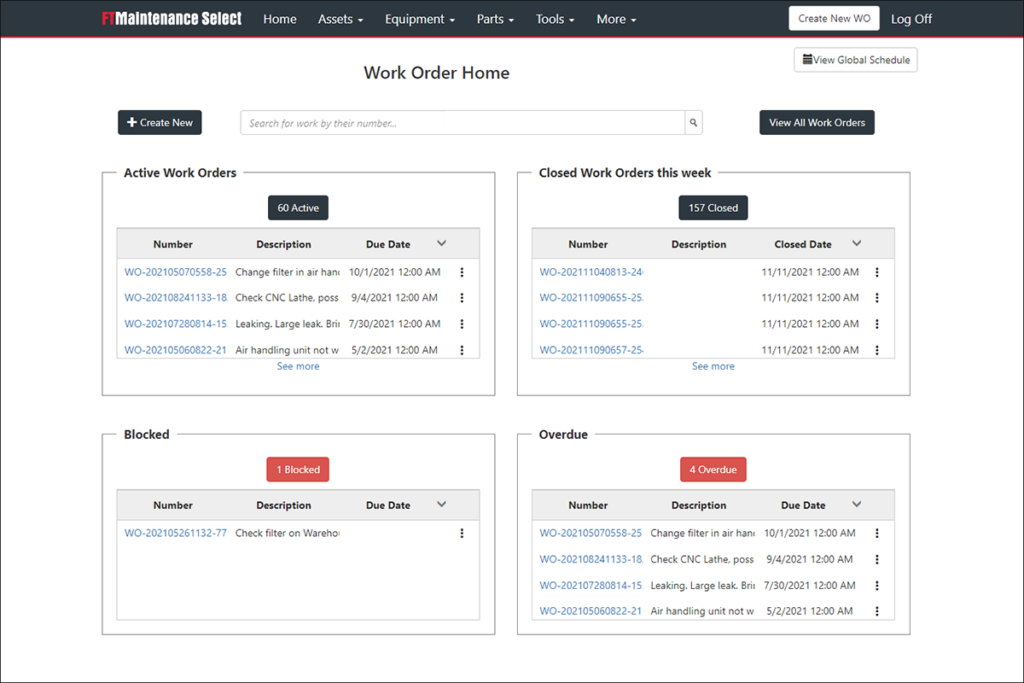 Computerized Work Order Management
FTMaintenance Select takes the administrative work out of work order management. Easily create, prioritize, assign, update, and close work orders so that your team can spend more time completing maintenance and less time filling out paperwork.
Create work orders directly from service requests or create work orders in just a few clicks
Easily locate work orders using search, sort, and filter functions
Quickly add or update work orders with required, and other important, details
Add supplemental information through notes and file attachments
Proactively Schedule Maintenance Activities
Plan work in advance on a schedule that works for everyone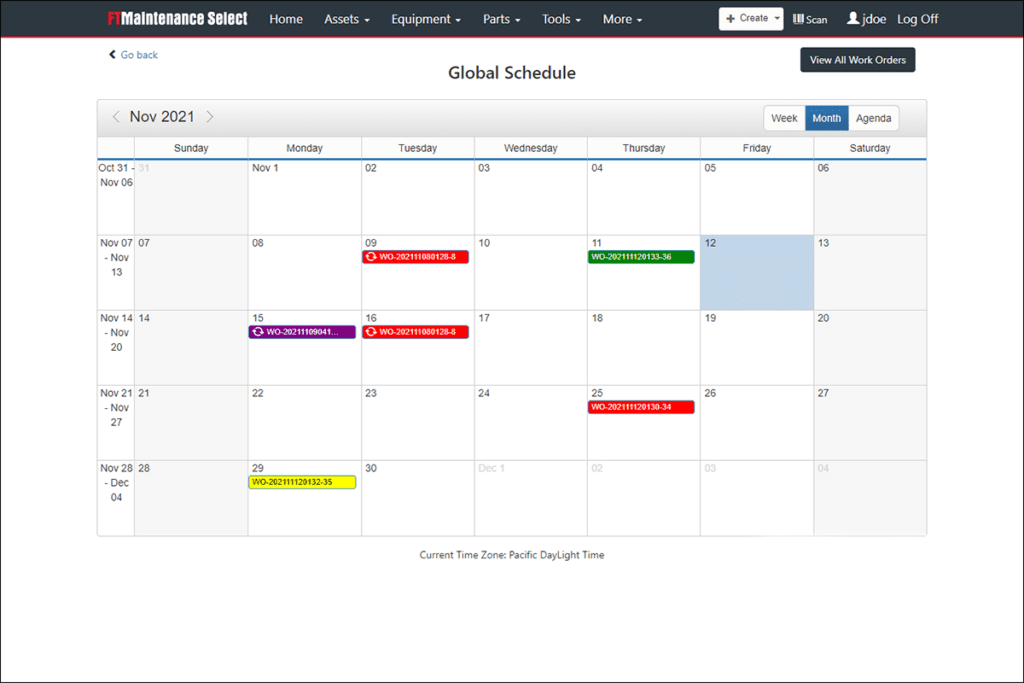 Maintenance Planning and Scheduling Software
FTMaintenance Select provides work order scheduling tools that allow you to plan maintenance in accordance with manufacturer guidelines, production schedules, and resource availability to ensure maintenance work can be completed.
View all scheduled work on a maintenance calendar color-coded by type
Schedule preventive maintenance according to date-based or runtime-based intervals
Coordinate maintenance scheduling with other departments
Quickly react to unplanned downtime with easy work order creation
Close the Loop on Maintenance Activities
Become more transparent about the status of maintenance work
Work Order Closure and Status Notification
The final stages of completing work orders may be some of the most critical. FTMaintenance Select helps you close the loop on maintenance activities and keep all relevant parties informed when work has been finished.
Close work orders in one click
Automatically build a historical maintenance log
Notify requesters, maintenance managers, and others when work is complete
Send work order notifications through multiple channels of communication
Request a Demo of FTMaintenance CMMS
Complete the form and we will contact you to schedule your live demonstration of FTMaintenance CMMS.
*
Required Fields