Gain Visibility of Maintenance Operations
Use real-time data to monitor productivity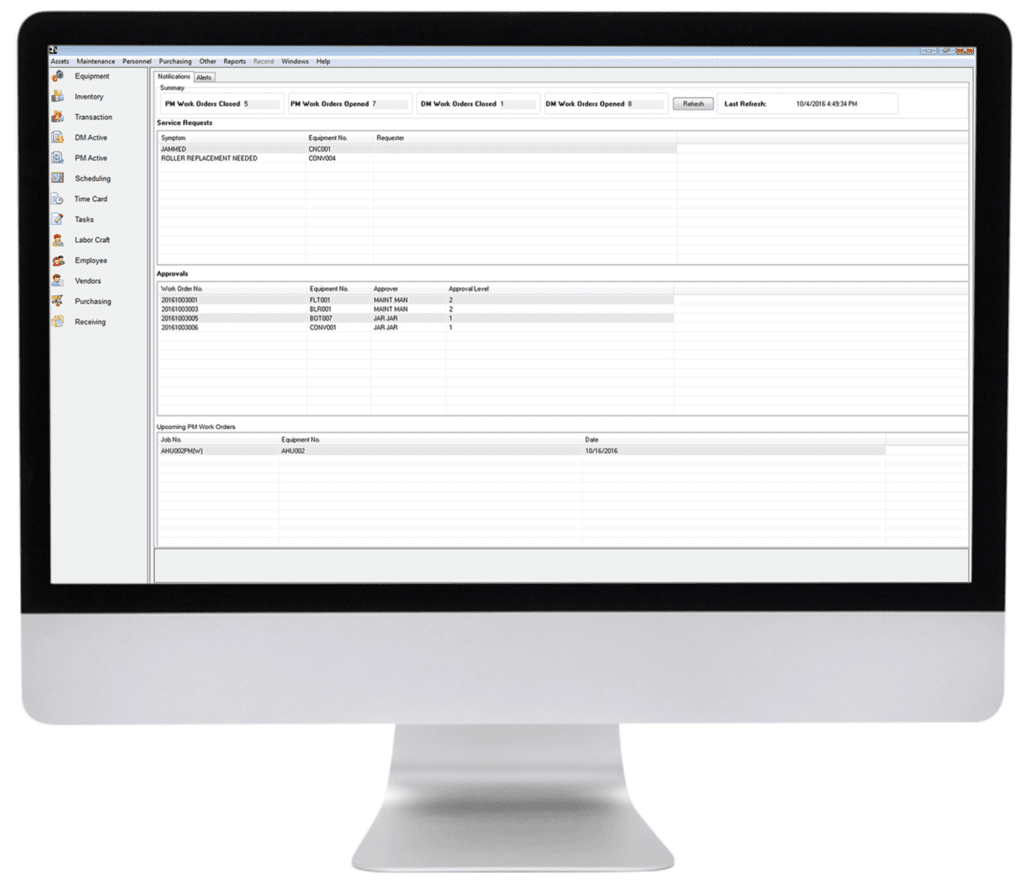 KPI Dashboard
FTMaintenance CMMS features a self-refreshing dashboard that provides you with key performance indicators (KPI), notifications, and alerts.
Analyze up-to-date performance measurements
Stay in the loop about work orders that require your attention
Quickly respond to threats or problems with your maintenance operation
Make Data-Driven Decisions
Develop a maintenance strategy backed by real maintenance data
Maintenance Reports
Transform your raw maintenance data into actionable insights. FTMaintenance comes with over 140 built-in CMMS reports, charts, and graphs that cover nearly every aspect of your maintenance program.
Monitor maintenance team improvement through performance tracking
Analyze data to determine viable maintenance projects
Create and modify reports that meet your ever-changing needs
Customize Your Data Views
See only the maintenance reporting software information that is relevant to you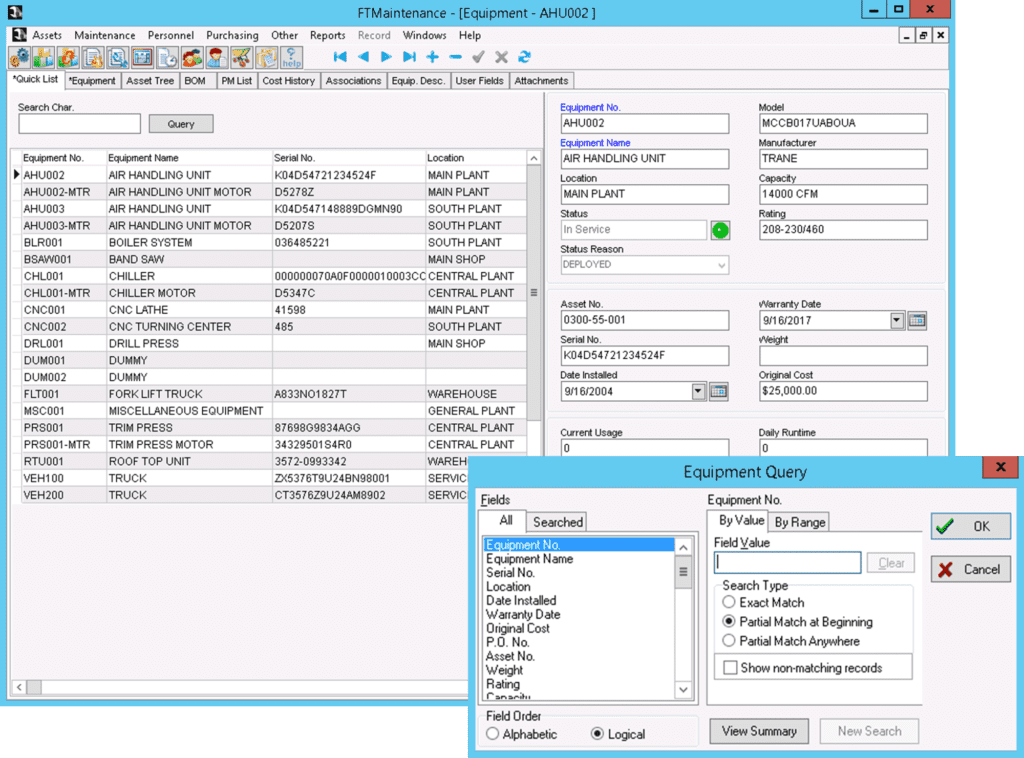 User-Defined Datasets
FTMaintenance maintenance reporting software allows you to narrow down datasets using powerful search, sort, and query capabilities. With the ability to filter your maintenance data, you can drill down to the exact information you need in an instant.
Automatically filter lists and maintenance reports based on user-defined criteria
Sort records by name, number, or date to quickly locate information
Search by alphanumeric character to instantly find data
Flexible Pricing Plans Available
Choose a plan that's right for your business.
LITE PLAN
Annual SaaS subscription
Simple, work order-focused maintenance management software
LITE+ PLAN
Annual SaaS subscription
Standard CMMS features for maintenance and facility management
FULL SCALE PLAN
Monthly SaaS subscription
Robust features for advanced maintenance tracking
ONE-TIME PURCHASE
Perpetual license
Advanced maintenance tracking combined with license ownership