Simplify Your Maintenance Request Process
Implement a single system for managing maintenance requests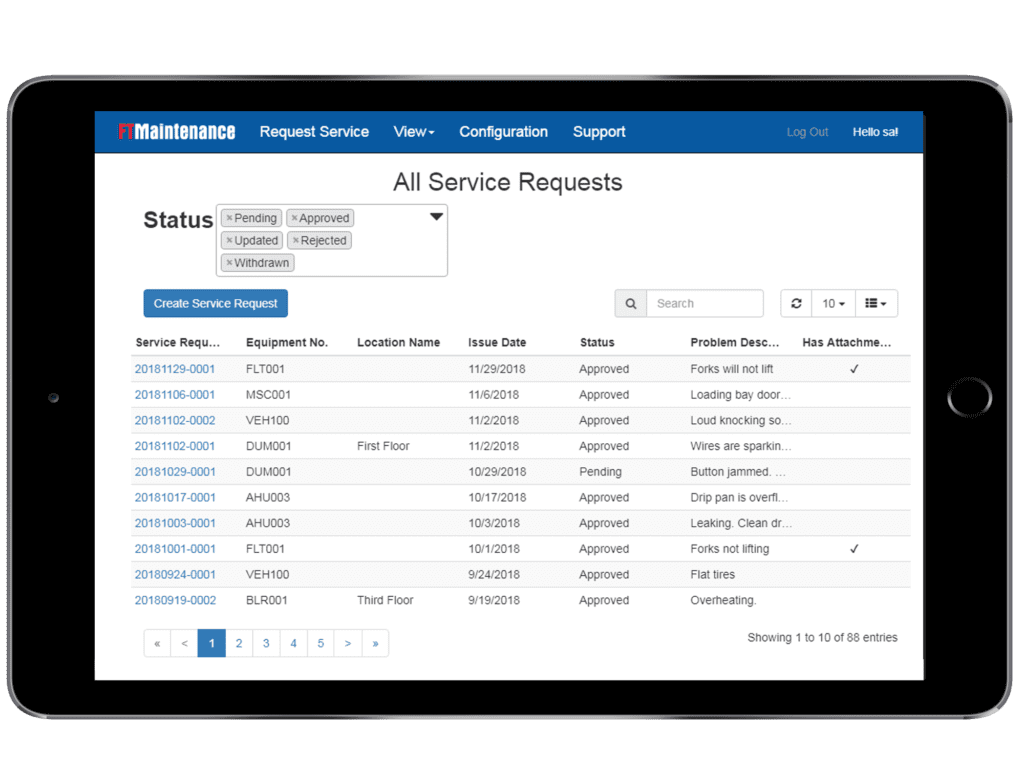 Maintenance Request Software
Traditional methods of requesting maintenance, such as phone calls, pages, and emails, are inefficient and bothersome. FTMaintenance provides a centralized maintenance request management platform.
Give anyone the ability to submit maintenance requests using a customizable online form
View all open requests and their related work orders from one place
Automatically approve maintenance requests or place them in a queue for approval
Receive Detailed Maintenance Requests
Make sure you have the information you need for a speedy response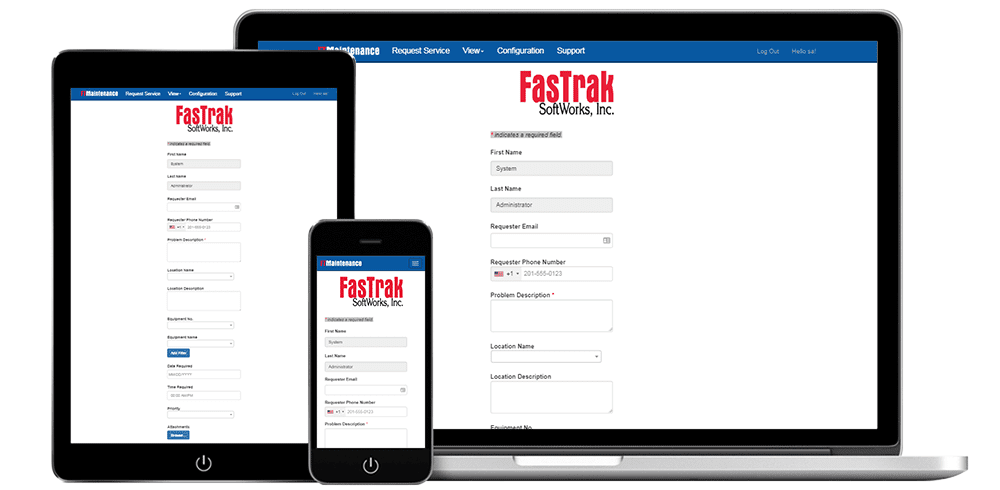 User-friendly Maintenance Request Form
Incomplete maintenance requests create confusion and require additional back-and-forth between technicians and requesters. FTMaintenance makes it easy for requesters to submit requests that provide the information you need to address the problem.
Submit maintenance requests from anywhere using mobile devices
Show, hide, and require fields to fully customize the form
Upload photos or files to provide additional detail
Improve Customer Satisfaction
Keep coworkers happy by closing the loop on maintenance requests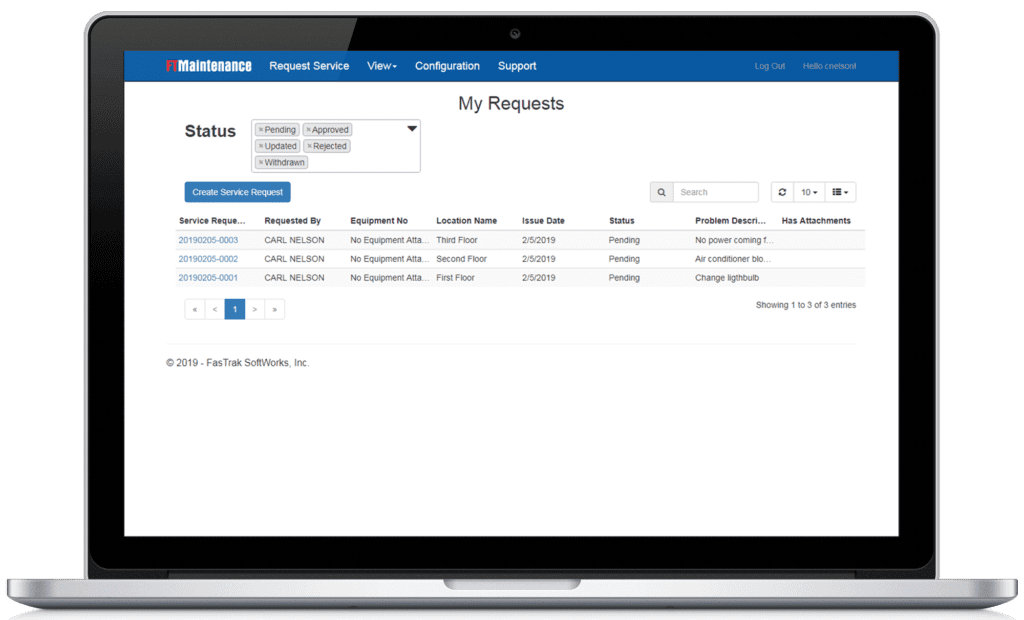 Status Updates and Notifications
FTMaintenance helps you become more transparent about the status of maintenance requests, leading to better communication and improved relationships with others in your organization.
Provide requesters with visibility of their maintenance request status
Automatically notify requesters of status changes via email
Send automatic email notifications when work orders are complete
Flexible Pricing Plans Available
Choose a plan that's right for your business.
LITE PLAN
Per Concurrent User, Per Month
Requires a 12-Month Commitment
Ideal for first-time CMMS users, this option is a great fit for small businesses with a limited number of assets.
Up To 500 Assets
Unlimited Service Requests
LITE+ PLAN
Per Concurrent User, Per Month
Requires a 12-Month Commitment
Ideal for work order management on a large number of assets.
Everything in Lite Plan
Unlimited Assets
Access from Mobile Devices
FULL SCALE PLAN
Per Concurrent User, Per Month
No Required Commitment
A true month-to-month, cancel-at-anytime option for companies who desire a full scale maintenance management software solution.
Everything in Lite + Plan
Inventory Management
No Annual Commitment
PURCHASE OPTIONS
Cloud-Based or On-Premise
Per Concurrent User
Additional Hosting Fees Apply
Ideal for companies who prefer license ownership over subscription.
All CMMS Features
One-time License Purchase
Ownership of Software License