Ensure No Request Goes Missing
Implement a single system for tracking and managing work requests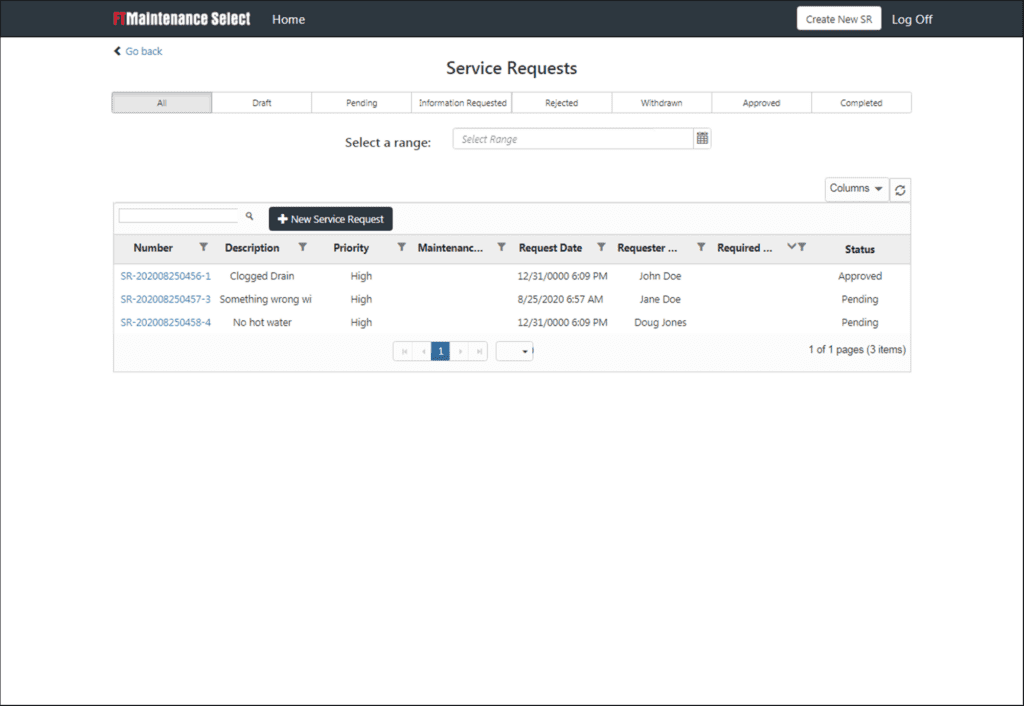 Maintenance Request System
Traditional methods of requesting maintenance, such as phone calls, pages, and emails, are inefficient and bothersome. Provide others in your organizations with a dedicated portal for submitting work requests directly to the maintenance team for review and approval.
View all maintenance requests from a single location
Create a single channel for communicating work requests
Provide requesters with an easy-to-use, online request form
Receive notifications when new requests are submitted
Allow an unlimited number of users to make requests, including guest users
Receive Fully Detailed Work Requests
Standardize request information to prompt a speedy response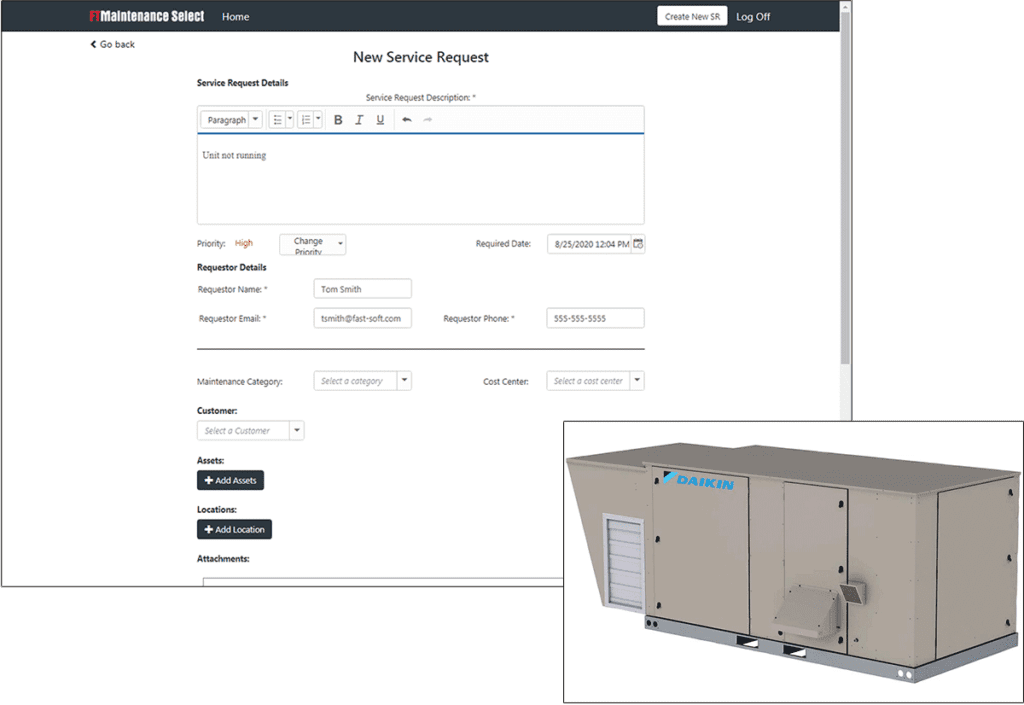 Online Maintenance Request Form
Incomplete maintenance requests create confusion and require additional back-and-forth between you and requesters. Capture the exact information you need to quickly evaluate, prioritize, and address problems in a timely manner.
Submit requests from anywhere using internet-connected devices
Upload photos or files to provide additional detail
Set required fields to ensure critical information is entered before requests are submitted
Choose Your Work Request Workflow
Use a maintenance request process that aligns with your maintenance workflows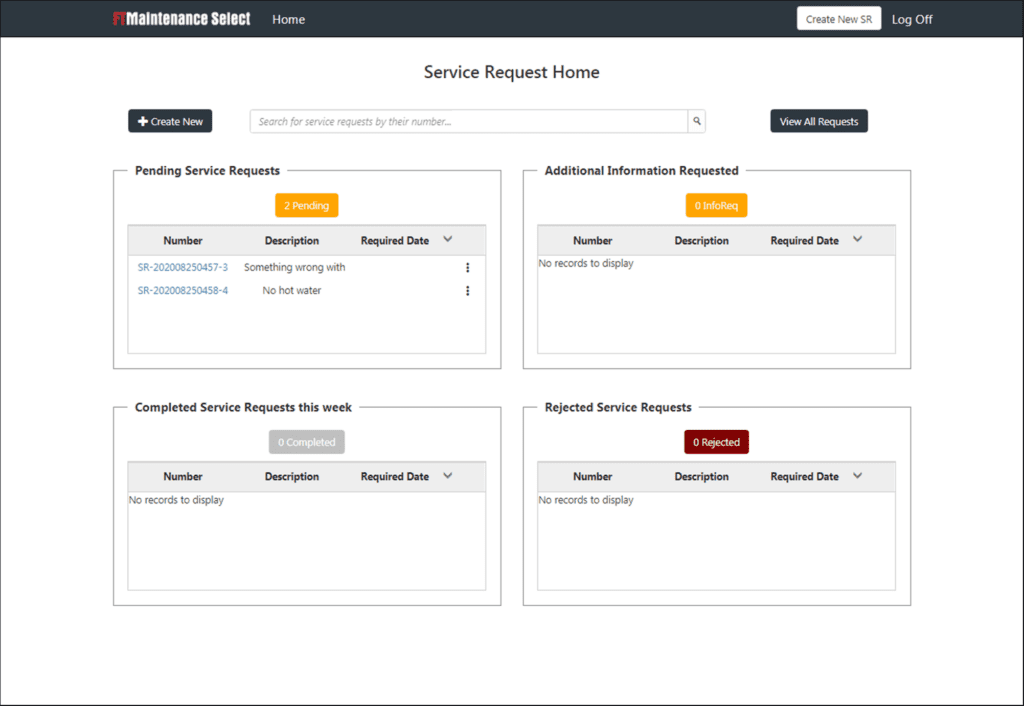 Work Request Management System
Decide how incoming requests should be handled – either choose to review all requests before they become work orders or automatically generate work orders from maintenance requests.
Automatically approve work requests or place them in a queue for approval
Prioritize maintenance requests based on need or urgency
Closely monitor the status of unapproved requests
Edit request details or ask for additional information from requesters before creating work orders
Explore Maintenance Request Management with FTMaintenance Select
FTMaintenance Select Service Request Management
Watch an overview of FTMaintenance Select service request management functionality.
Flexible Pricing Plans Available
Choose a plan that's right for your business.
LITE PLAN
Annual SaaS subscription
Simple, work order-focused maintenance management software
LITE+ PLAN
Annual SaaS subscription
Standard CMMS features for maintenance and facility management
FULL SCALE PLAN
Monthly SaaS subscription
Robust features for advanced maintenance tracking
ONE-TIME PURCHASE
Perpetual license
Advanced maintenance tracking combined with license ownership