Take Your CMMS with You, Wherever You Go
Perform maintenance wherever the job takes you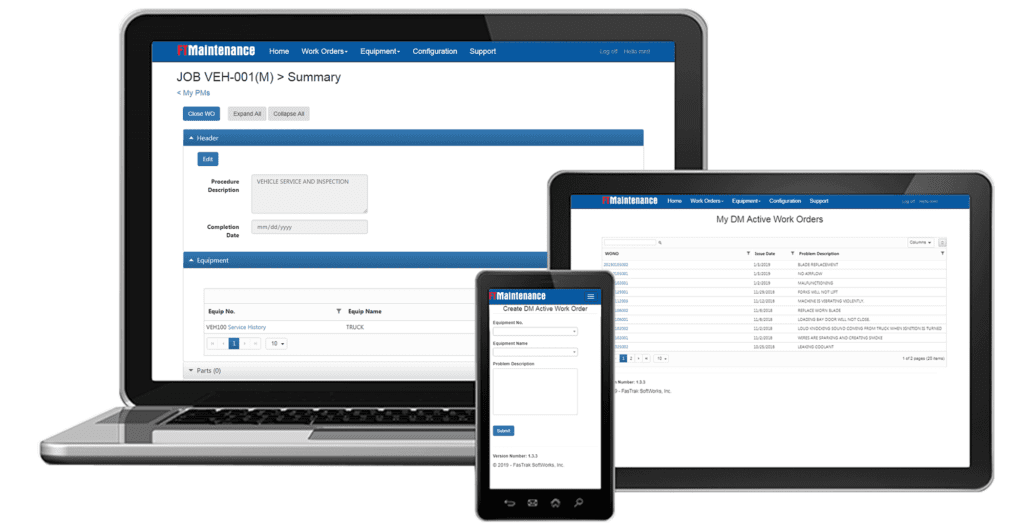 Mobile CMMS
Designed for an on-the-go maintenance staff, FTMaintenance mobile CMMS provides anytime, anywhere access to your maintenance data.
Use on any modern web browser on computers, laptops, tablets, and smartphones
Work across devices with an adaptive interface that changes to fit any screen size
Access work orders wherever an internet connection is available
Streamline Work Order Processing
With mobile CMMS, work orders are always close at hand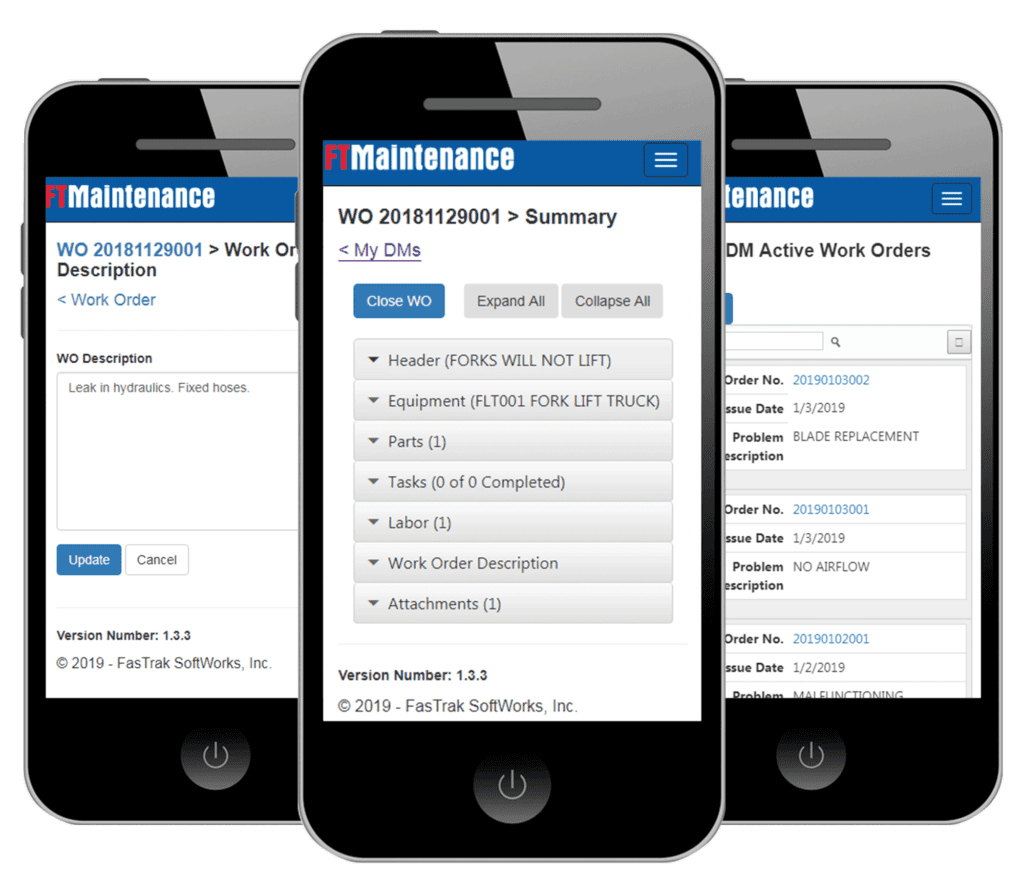 Mobile Work Order Software
With a mobile maintenance management solution, your team can create, view, complete, and close work orders right from a mobile device.
View all assigned work orders on mobile devices
Enter work order details in real time as work is completed
Document details using native keyboards, talk-to-text, and images
Increase Employee Productivity
Empower employees to go from job to job with minimal interruption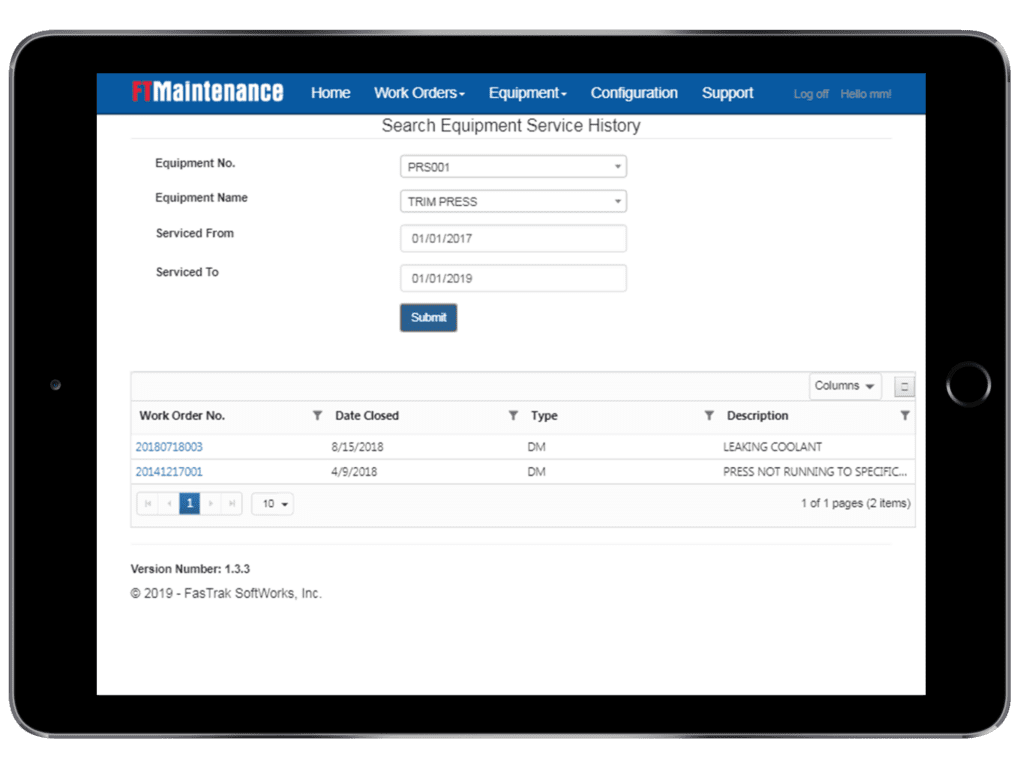 Mobilize Your Workforce
No longer are employees chained to their computers. They can now work better and faster in the field with mobile maintenance management software.
Eliminate time wasted running between the plant floor and offices, computers, and printers
Instantly access work order history for better troubleshooting
Hold technicians accountable for time spent in the field
Flexible Pricing Plans Available
Choose a plan that's right for your business.
LITE PLAN
Per Concurrent User, Per Month
Requires a 12-Month Commitment
Ideal for first-time CMMS users, this option is a great fit for small businesses with a limited number of assets.
Up To 500 Assets
Unlimited Service Requests
LITE+ PLAN
Per Concurrent User, Per Month
Requires a 12-Month Commitment
Ideal for work order management on a large number of assets.
Everything in Lite Plan
Unlimited Assets
Access from Mobile Devices
FULL SCALE PLAN
Per Concurrent User, Per Month
No Required Commitment
A true month-to-month, cancel-at-anytime option for companies who desire a full scale maintenance management software solution.
Everything in Lite + Plan
Inventory Management
No Annual Commitment
PURCHASE OPTIONS
Cloud-Based or On-Premise
Per Concurrent User
Additional Hosting Fees Apply
Ideal for companies who prefer license ownership over subscription.
All CMMS Features
One-time License Purchase
Ownership of Software License