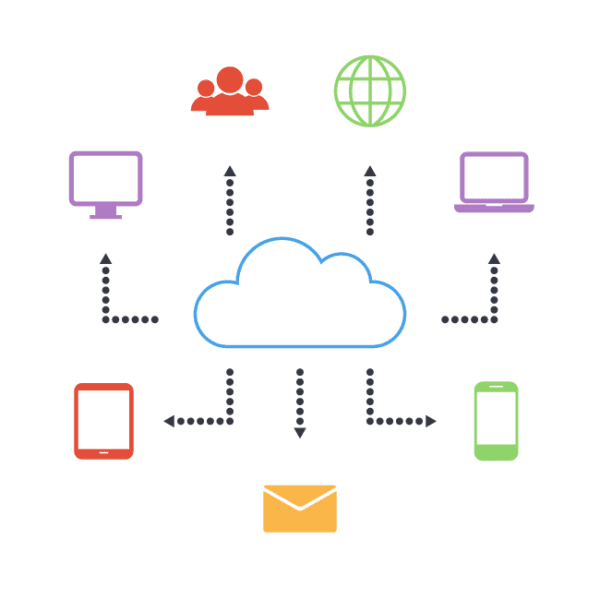 The popularity of cloud-hosted computerized maintenance management system (CMMS) software has exploded since its adoption in the early 2000s, and for good reason. There are many benefits of cloud software, such as quick deployment, little-to-no IT involvement, and data security. Given today's fast-paced and highly-mobile industrial environments, along with the criticality of maintenance management, maintenance teams experience additional advantages with cloud-based CMMS.
Read Blog Post: On-Premise vs. Cloud CMMS: Comparing CMMS Deployment Options
Cloud-based CMMS Benefits
1. Faster Decision-Making
Cloud-based CMMS provides real-time access to actionable maintenance data, speeding up decision-making and enabling teams to take action faster. Let's look at an example:
An operator reports a problem by submitting a maintenance request from the field, which automatically notifies an administrator. After approving the request, the administrator creates a work order that defines the appropriate tasks, parts, and skills required to complete the work. Once the work order is created and assigned, a notification is automatically sent to the relevant maintenance technician. The technician views the work order on his mobile device. Based on the data provided on the work order, the technician can prioritize the job and make decisions about how and when to proceed.
2. Guaranteed System Availability
Maintenance operations can be significantly impaired when a CMMS is unavailable. Cloud CMMS vendors provide service that is "always on," with certain exceptions for routine maintenance or server upgrades. Around the clock system availability means that the maintenance team will have access to maintenance data and functionality anytime of the day or night. This is particularly important for organizations with 24-hour production schedules or mission critical assets.
3. Anywhere Access
Effective maintenance technicians have always been highly mobile, but technology hasn't always been able to accommodate freely-moving workers. Before cloud CMMS, technicians would have to access the CMMS from a single or limited number of computers, creating bottlenecks and hampering productivity. Cloud technology allows CMMS to be accessed from internet-connected devices like smartphones and tablets. Technicians can log in and use the CMMS from anywhere – whether in an office, on the plant floor, or in another geographic location.
4. Better Collaboration
Cloud maintenance software provides the ability to centralize maintenance data and better equip maintenance teams to share information between co-workers, supervisors, and customers. Leveraging technologies such as email, short message service (SMS), and push notifications, cloud CMMS automates communications about maintenance activities. These notifications enable maintenance teams to complete work faster at higher quality and satisfaction levels.
5. Improved Information Sharing
A web services-based application programming interface (API) shares data between a cloud-hosted CMMS and an organization's other existing software systems. Automatic data sharing allows the maintenance team to focus on using CMMS without worrying about where else data might be used and how to report the information. An API also reduces the amount of duplicate data entry.
6. Real-Time Equipment Monitoring
An API allows organizations to share data from their existing internet-connected equipment sensors with cloud-based CMMS. Based on the information collected, the CMMS can automatically generate maintenance requests or work orders for the assets, whether those assets are mobile, onsite, or globally distributed. Using real-time data also allows the maintenance team to perform preventive maintenance based on an asset's actual condition, thereby reducing the amount of unnecessary or unneeded maintenance.
Read: What is Condition-based Maintenance?
FTMaintenance Cloud-based CMMS
If you are considering implementing maintenance management software, cloud-based CMMS offers an alternative to on-premise maintenance software. FTMaintenance is an easy-to-use, yet robust CMMS solution for managing, documenting, and tracking maintenance activities. Flexible CMMS pricing and deployment options make FTMaintenance the perfect fit for any maintenance team. Request a demo of FTMaintenance today.