Automate Preventive Maintenance Work Orders
Generate the right PM work orders at the right time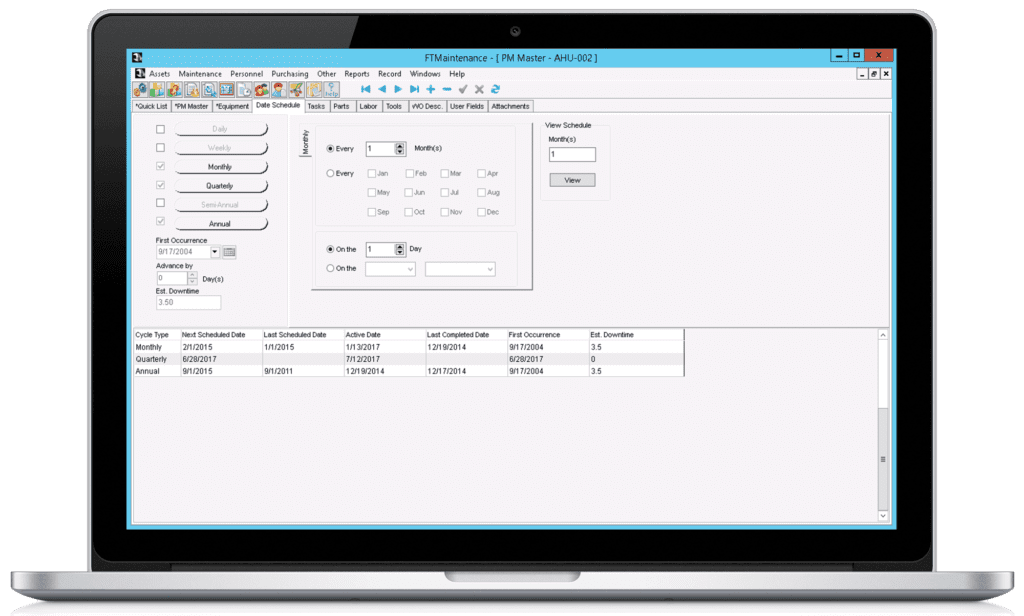 Preventive Maintenance Planning and Scheduling
Manually generating work orders for recurring tasks creates unnecessary administrative work and pulls you away from more important things. FTMaintenance preventive maintenance software allows you to automatically create PM work orders on the schedule of your choosing.
Schedule PMs based on calendar date, run time, or when maintenance was last performed
Associate tasks and parts with varying frequencies using the same PM template
Eliminate redundant data entry with multi-equipment work orders
Generate PM Checklists
Ensure preventive maintenance is performed the same way every time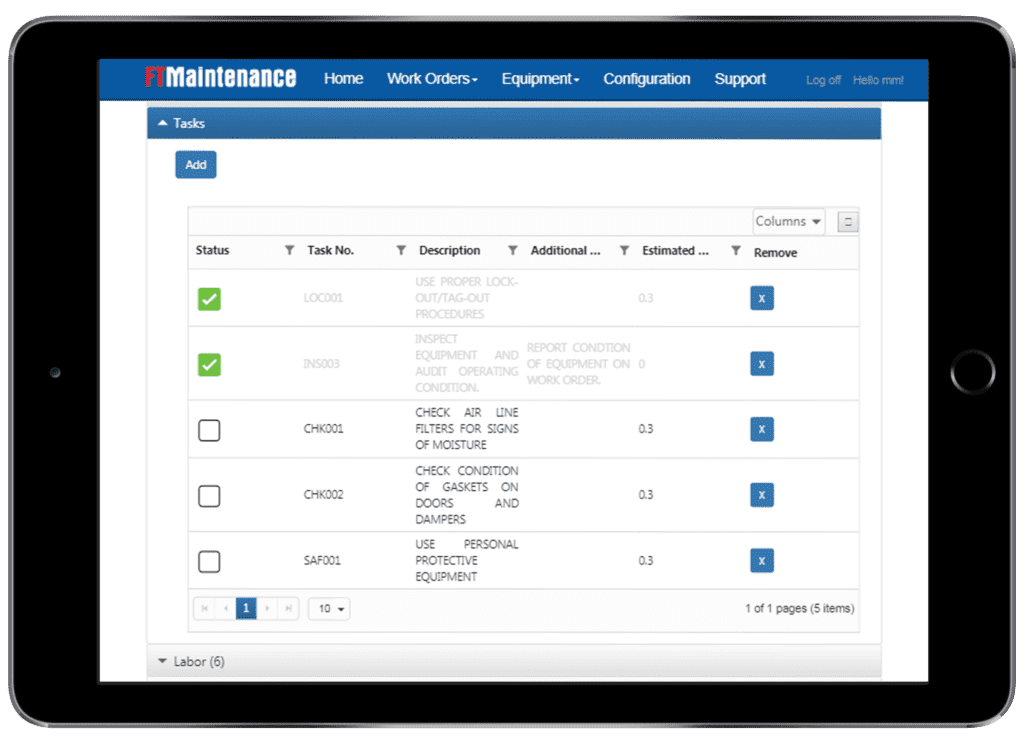 Preventive Maintenance Task Lists
Maintenance history is more reliable when jobs are performed consistently. With FTMaintenance preventive maintenance tracking software, you can create procedures that leave little room for error or confusion.
Create a master list of tasks that can be used again and again
Update a PM task and have the change applied to all associated PM work orders
Maintain consistency by providing technicians with step-by-step instructions
Maintain Full Visibility of the Maintenance Schedule
Get a bird's-eye-view of your current and future maintenance activities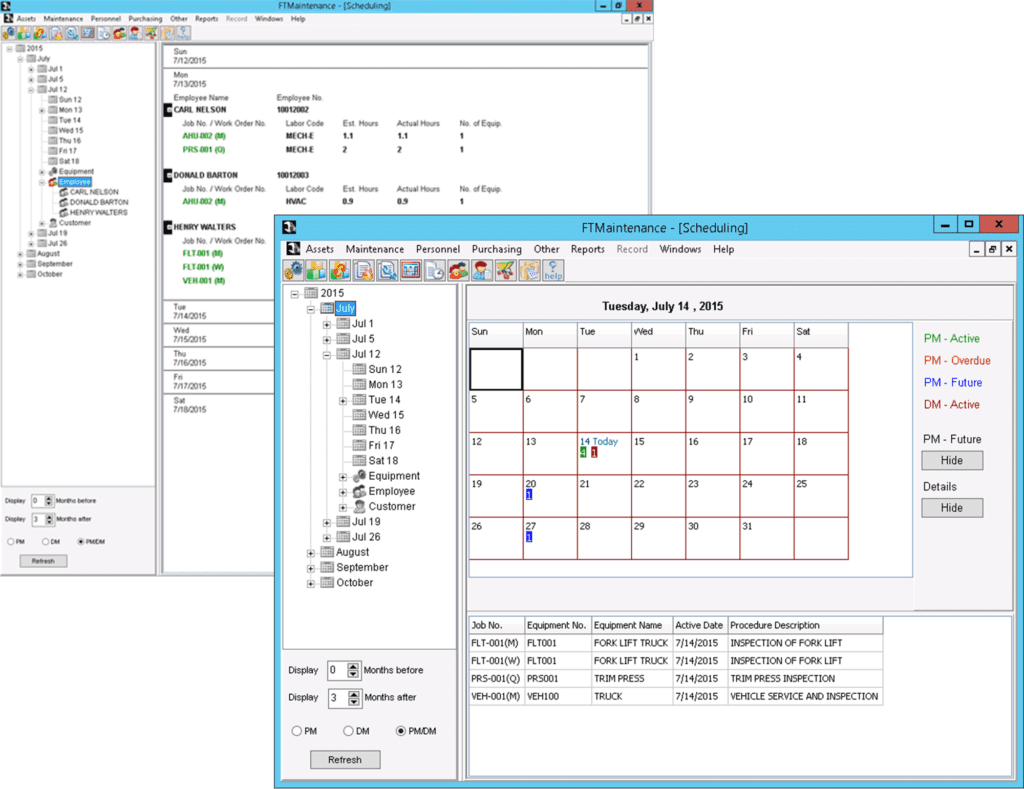 Maintenance Calendar
FTMaintenance is an effective preventive maintenance management software that allows you to balance the workload on a customizable maintenance calendar.
Get a snapshot of preventive maintenance jobs on a color-coded calendar
Easily reassign and reschedule PM work orders
Share the maintenance schedule with other departments to plan PMs around equipment availability
Flexible Pricing Plans Available
Choose a plan that's right for your business.
LITE PLAN
Annual SaaS subscription
Simple, work order-focused maintenance management software
LITE+ PLAN
Annual SaaS subscription
Standard CMMS features for maintenance and facility management
FULL SCALE PLAN
Monthly SaaS subscription
Robust features for advanced maintenance tracking
ONE-TIME PURCHASE
Perpetual license
Advanced maintenance tracking combined with license ownership