Organize Your MRO Inventory Catalog
Know what you have and where it's located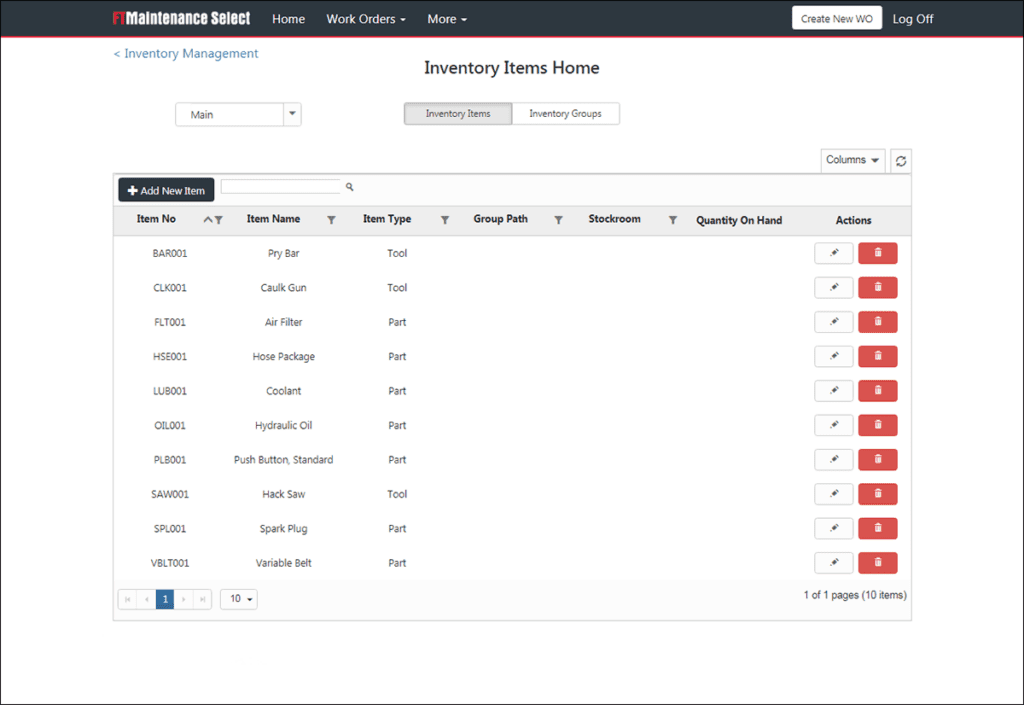 Maintenance Inventory Management Software
Organize your inventory catalog to make information easy for you and your team to identify what's in stock.
Instantly identify an inventory item's stockroom location, quantity, cost, and more
Manage spare parts in single or multiple inventories
Group inventory items together to make related parts and tools easier to find
Locate inventory items by stockrooms and storage location
Quickly find inventory items using by searching, sorting, and filtering the catalog
Attach images for easy part and tool identification
Improve Inventory Tracking and Control
Gain visibility of inventory items and ensure their availability for maintenance work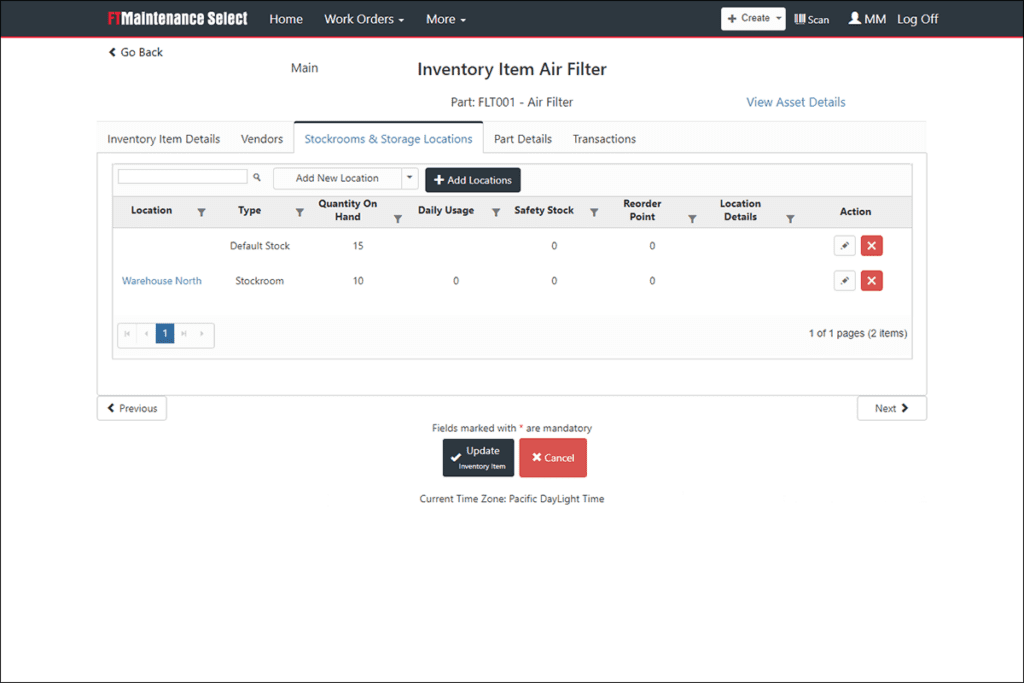 Spare Parts Tracking System
Automatically track MRO inventory across single or multiple locations, ensuring that inventory items are accessible and available when they are needed.
Track stocked and non-stock MRO inventory
Automatically update inventory counts based on usage
Document changes to part cost, quantity, and location via inventory transactions
Track who is in possession of tools and parts with a check-in/check-out solution
Create relationships between parts, tools, and maintainable assets through a bill of materials (BOM)
Maintain real-time inventory counts with inventory pull and restock functionality
Set custom reorder points and be notified when parts need to be reordered
Efficiently Manage Spare Parts Procurement
Make cost-conscious decisions about inventory replenishment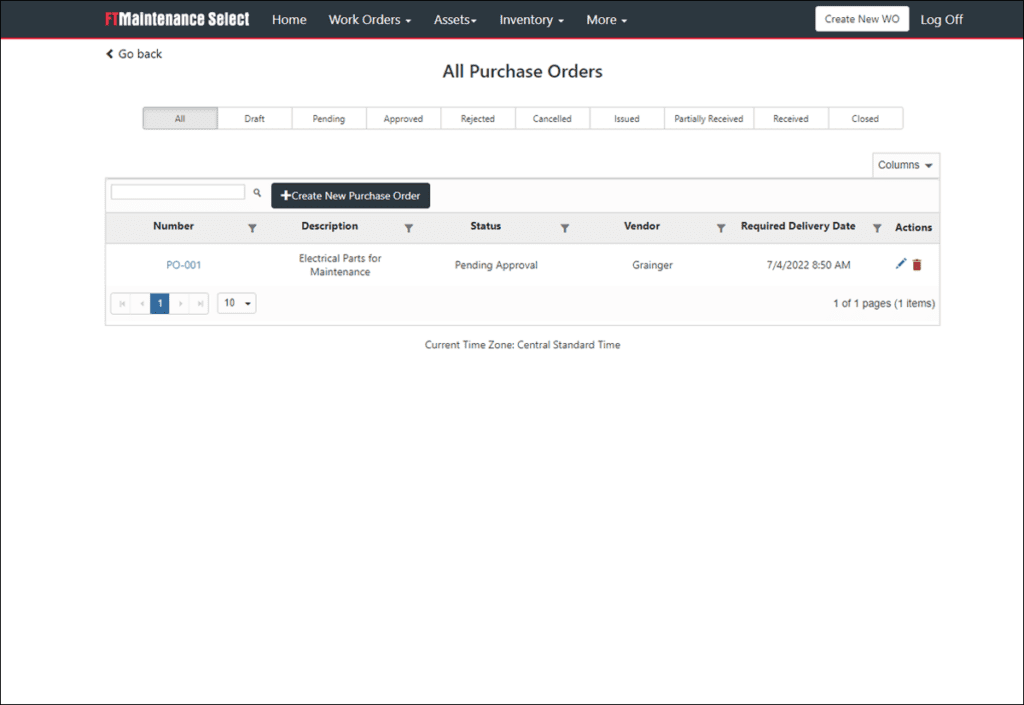 MRO Inventory Purchasing Software
Bring spare parts management full circle with built-in purchasing capability that streamlines the inventory procurement process.
Store vendor and supplier contact information for easy reference
Identify local vendors that can quickly expedite parts when needed
Create and manage inventory purchase orders
Easily view past and pending inventory purchases
Manage the entire MRO inventory management process from a single system
Flexible Pricing Plans Available
Choose a plan that's right for your business.
LITE PLAN
Annual SaaS subscription
Simple, work order-focused maintenance management software
LITE+ PLAN
Annual SaaS subscription
Standard CMMS features for maintenance and facility management
FULL SCALE PLAN
Monthly SaaS subscription
Robust features for advanced maintenance tracking
ONE-TIME PURCHASE
Perpetual license
Advanced maintenance tracking combined with license ownership