Improve Inventory Tracking
Gain visibility of spare parts and ensure their availability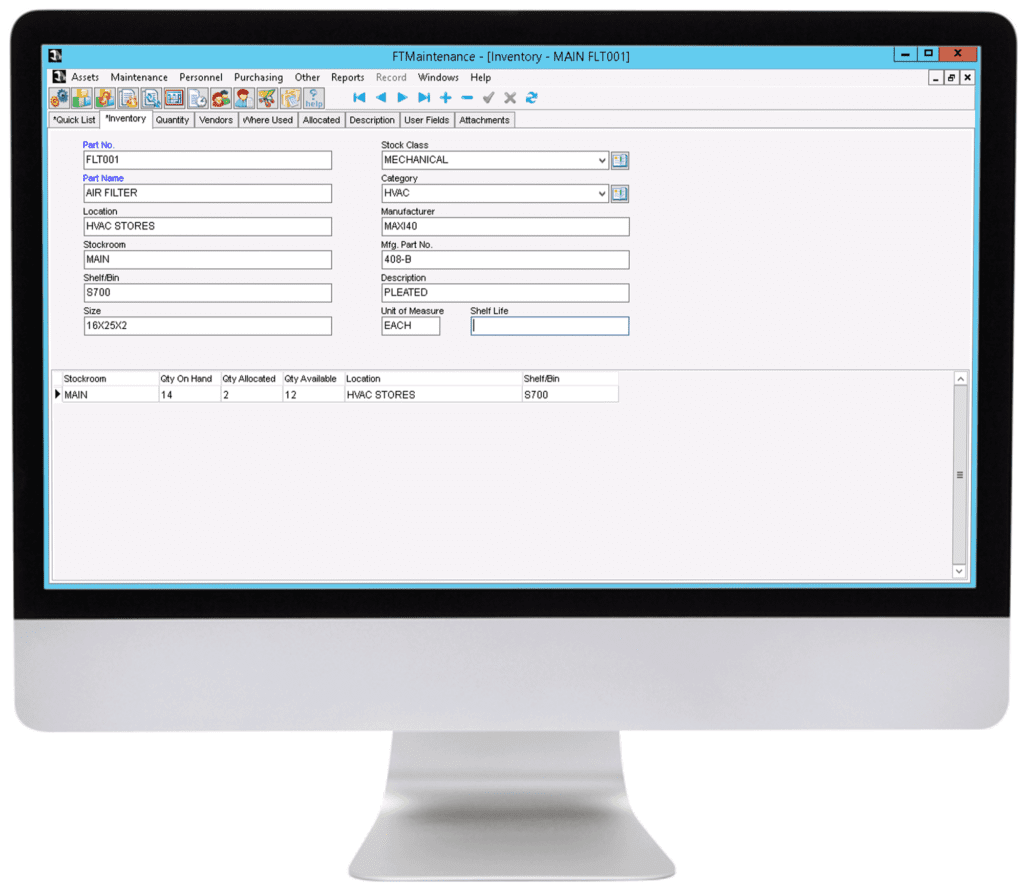 Spare Parts Inventory Management
FTMaintenance  maintenance inventory software automatically tracks MRO inventory counts across single or multiple locations, ensuring that consumable parts are in stock when they're needed.
Instantly identify a part's stockroom location, quantity, cost, and more
Know where parts are used and what jobs they're assigned to
Automatically update inventory counts and costs
Improve productivity using barcode scanning
Efficiently Manage Parts Suppliers
Make cost-conscious decisions about inventory part replacement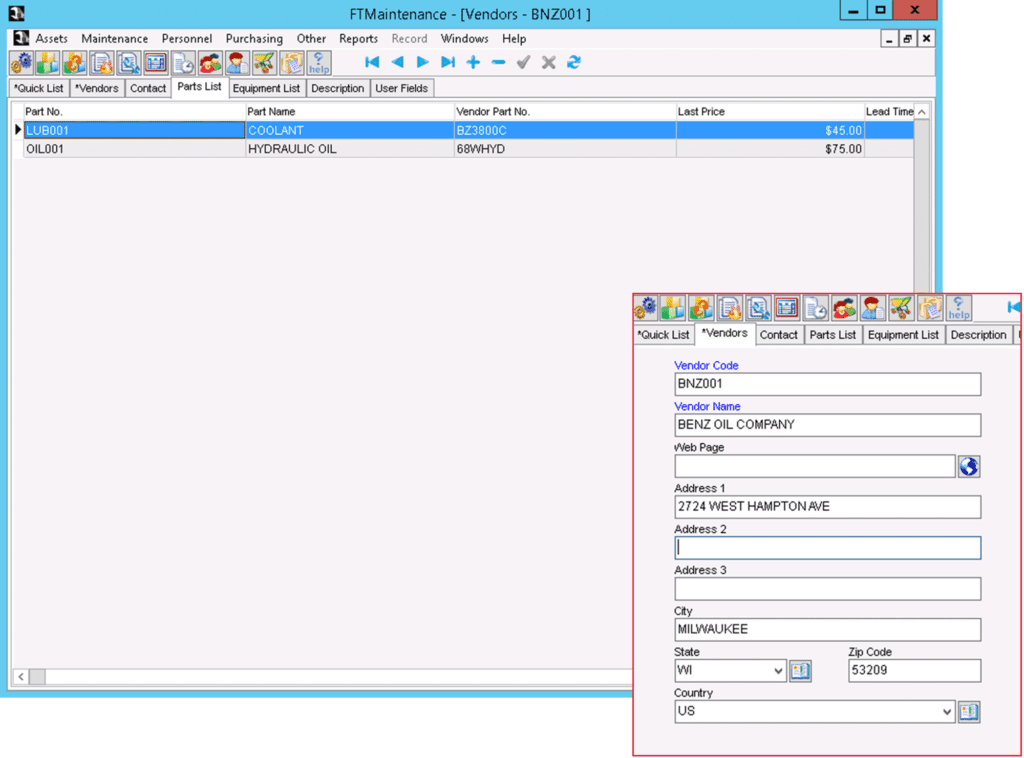 Vendor Management
Managing the vendors who provide your spare parts is easy with FTMaintenance's MRO inventory  software. Associate vendors with the parts they supply to streamline future replenishment.
Store vendor contact information for easy reference
Optimize orders to increase usage of low cost parts suppliers
Identify local vendors that can quickly expedite parts when needed
Simplify Reordering
Ensure inventory is on hand when you need it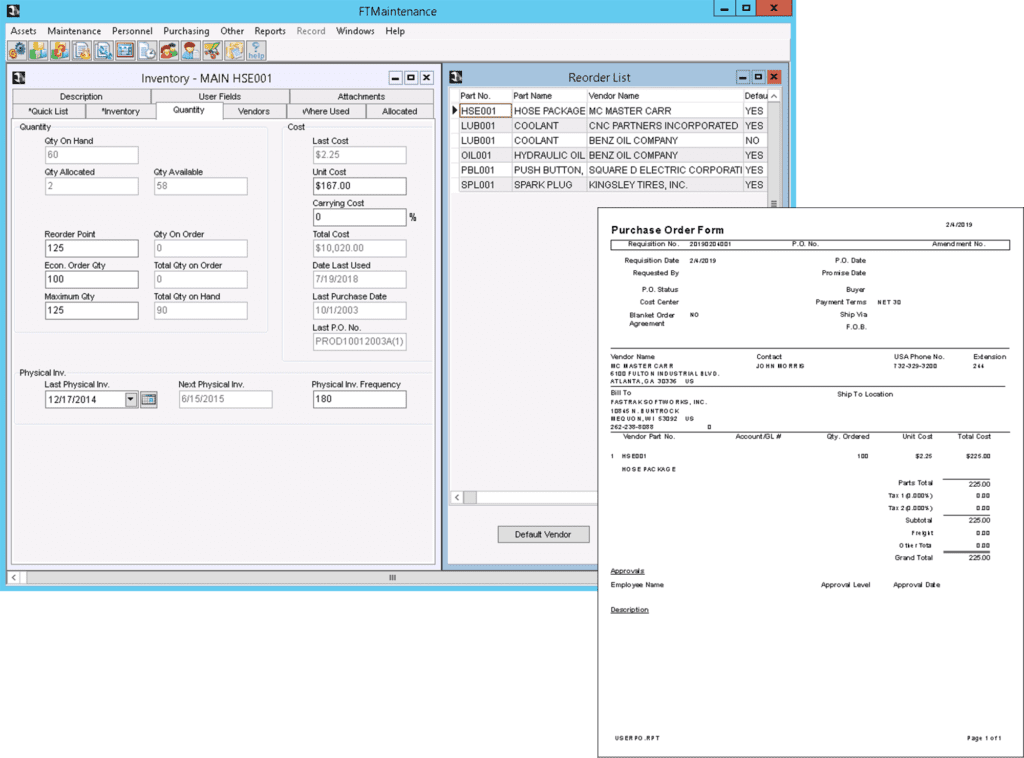 Purchasing and Receiving
The purchasing and receiving capability of FTMaintenance inventory management software allows you to easily generate requisitions, create purchase orders, and update inventory counts when parts arrive.
Get alerted when parts need to be reordered and auto-generate a reorder list
Create requisitions in one click
Easily view past and pending inventory purchases
Flexible Pricing Plans Available
Choose a plan that's right for your business.
LITE PLAN
Annual SaaS subscription
Simple, work order-focused maintenance management software
LITE+ PLAN
Annual SaaS subscription
Standard CMMS features for maintenance and facility management
FULL SCALE PLAN
Monthly SaaS subscription
Robust features for advanced maintenance tracking
ONE-TIME PURCHASE
Perpetual license
Advanced maintenance tracking combined with license ownership