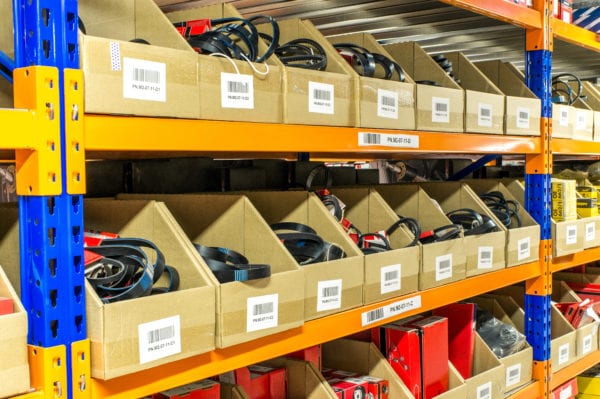 When it comes to maintaining assets, many people don't realize just how much they're spending on essential supplies. Gloves, batteries, drill bits, and printer ink aren't really top of mind when calculating the budget.  Additionally, employees may be used to carrying out everyday business processes a certain way, so they may never think about how to do them more efficiently. What is MRO exactly, and how can you effectively manage it?
What is MRO?
MRO stands for Maintenance, Repair, and Operations, which includes all of the spare parts, tools, supplies, equipment, and activities needed to create an end product or service. It includes all goods and procedures required to keep a company running. Examples of MRO include production and safety equipment, janitorial and office supplies, computers, hand tools, and formal processes within all departments.
It's important to learn how to manage your MRO closely and effectively. MRO varies by company and industry, but every business has items and activities that are considered MRO. While many MRO inventory items have a low individual cost, the volume of parts and variety of MRO processes required to run an organization often contributes significantly to the overall budget. MRO includes both inventory and business processes, but here we're going to focus on MRO inventory.
Why MRO Inventory Management is Important
Managing your MRO inventory is important for many reasons. In summary, MRO inventory management helps you centralize and visualize all spending across multiple locations. Using CMMS software, every location can assess vendors and confirm that factors such as shipment lead times and accuracy meet company-wide needs.
Managers can spend more time completing work and less time waiting for parts, or figuring out how to mediate other issues with inventory. Because everything can be tracked in a CMMS system, your organization can also avoid losing inventory. Technicians won't feel the need to create stashes of parts in toolboxes that aren't tracked for fear of running out of them.
MRO inventory management is used to support predictive, preventive, and corrective maintenance jobs. In many organizations, MRO spare parts aren't tracked as closely as the materials and parts directly related to production. For example, data logged about MRO purchase orders may describe the purpose for ordering the parts ("air conditioning unit repair"), list the total order cost, and include the vendor information. Part names, quantities, and individual costs are oftentimes not broken down when recording data about or reporting on MRO purchase orders.
When it comes to tracking purchase orders for parts directly related to production, every detail is specified in digital and written notes. Despite how common it is for MRO purchasing data to lack detail, strategically managing MRO inventory as closely as production-related parts is important.
Read Blog Post: What is Inventory Management?
MRO Inventory Management Strategies
The reason MRO inventory management is important is because it involves tracking multiple factors, including:
Usage history (when and where parts were used)
Cost and stock levels
Automatic MRO inventory purchasing
Purchase history
Vendor history and contact information
Historically, MRO inventory was tracked through pen and paper, spreadsheets, or email. Currently, using a CMMS to manage MRO inventory has proven to be the best solution.
CMMS software can facilitate another way to simplify MRO inventory management: through Vendor Managed Inventory (VMI). According to The Balance, in VMI, the vendor takes responsibility for maintaining an agreed upon inventory level at the buyer's consumption location. VMI is used for production and maintenance purposes, most commonly in manufacturing environments. Most organizations use VMI for a portion, but not all, of their inventory.
Here's how it works. Upon consultation with the customer, the vendor creates a stock of commonly used tools, parts, and supplies in a convenient storage area at the customer's location. The maintenance team takes the items they need out of a designated tool crib, area of a stockroom, or other secure container. The vendor regularly audits the VMI stock at the customer's location and bills the customer for the items removed from the VMI stock. When it comes to managing your MRO inventory, this strategy can save you time and money. Read more about MRO inventory management techniques.
Managing MRO Inventory with a CMMS
Using a CMMS to manage MRO inventory makes the maintenance team's job easier. Within a CMMS, you reap many benefits:
Save time locating parts by viewing the item descriptions and stock room bin numbers in your CMMS system.
Avoid ordering surplus parts by viewing the on-hand counts and checking inventory levels at your other locations, if applicable. If they have the item or supply in stock, it can be transferred to your location.
See where all your parts are being used by generating reports that list parts and tools used for work orders or special projects.
Allocate parts more accurately by using an asset hierarchy and listing parts and supplies on preventive maintenance work orders.
Know the frequency, cost, and quantity of parts ordered by tracking purchase orders.
Improve workflow efficiency with barcode scanning.
Relate tools to work orders and assets through tools tracking.
When MRO inventory is well managed, an optimum level of needed parts, tools, and supplies are available so that maintenance work is done efficiently and downtime is minimized. Production is thus maximized and costs controlled, resulting in better profitability for an organization.
FTMaintenance MRO Inventory Management
FTMaintenance CMMS is an MRO inventory management system that makes it easy to keep track of spare parts and vendors while ensuring the items you need are always available. Request a demo today to learn more about FTMaintenance MRO inventory capabilities and other CMMS features.