Automate Work Order Administration
Put an end to missed maintenance work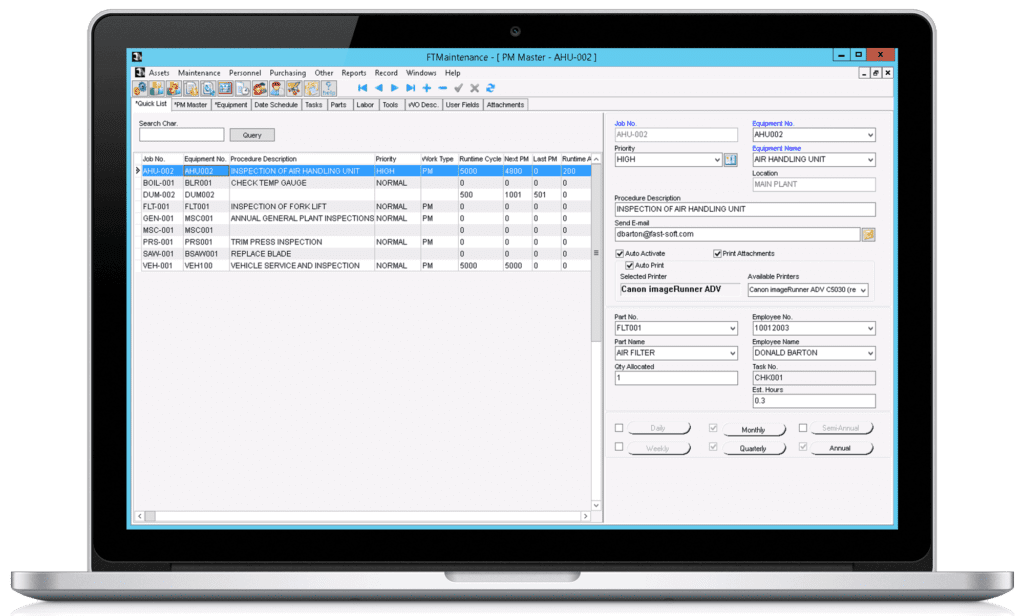 Work Order Management
With FTMaintenance work order software, you can automate work order activation, assignment, and distribution, ensuring that work orders don't fall through the cracks.
Plan ahead on a flexible maintenance calendar with multiple schedule views
Easily distribute work orders via automatic emailing and printing
Set-and-forget preventive maintenance work orders using auto-activation functionality
Capture Important Work Order Details
Improve maintenance documentation through customized workflows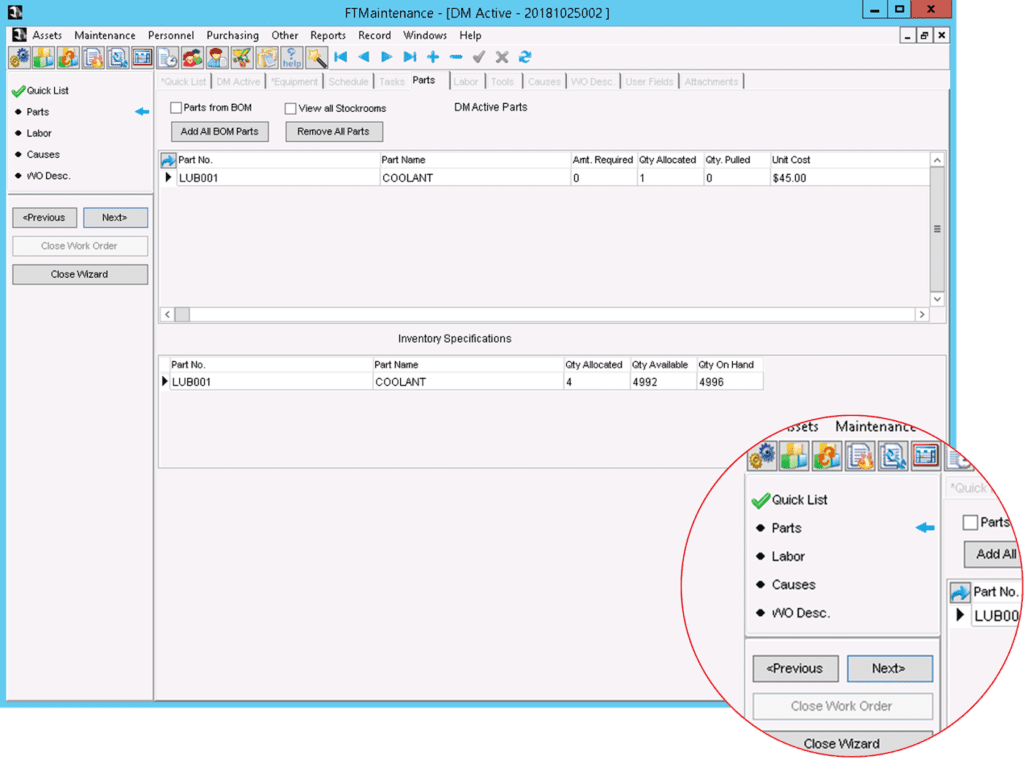 Work Order Completion and Closure
Being able to reference complete and accurate maintenance history can be a boon for future repairs. The FTMaintenance work order system allows you to manage and control the information required before work orders can be completed.
Guide employees through work order closure with a step-by-step work order wizard
Create an approval process that requires sign-off from higher levels of management
Improve data entry by customizing required fields
Stay Connected with Your Work
Empower your team to complete work orders from any location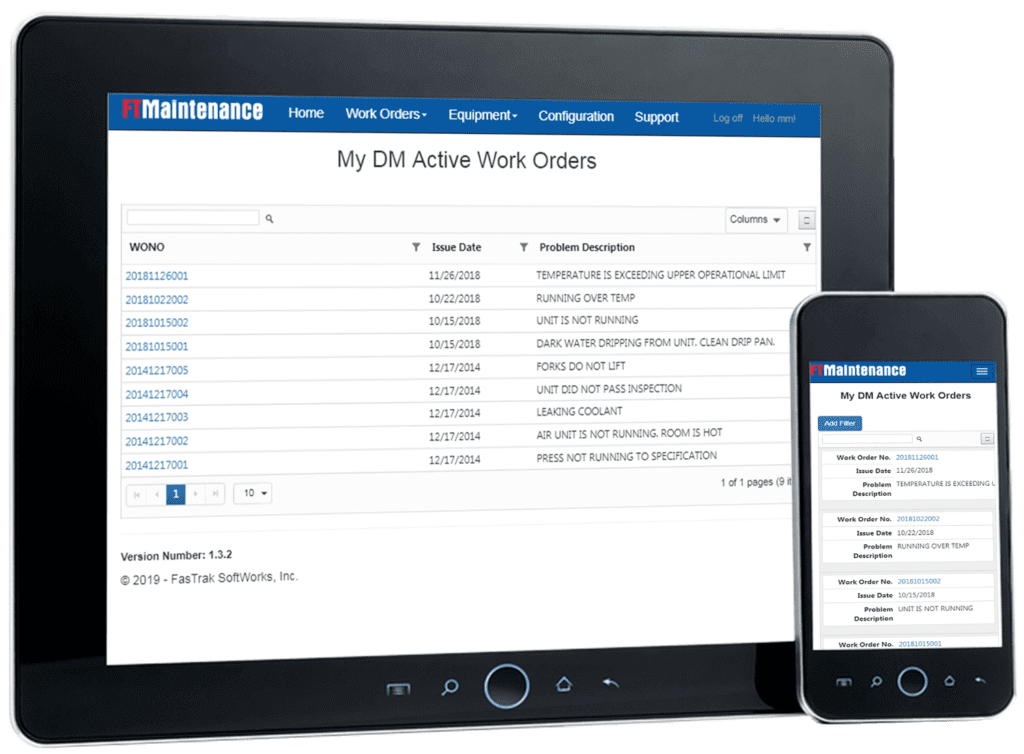 Mobile Work Order Software
Maintenance is more than a desk job. FTMaintenance mobile work order software extends work order functionality to technicians in the field.
Create and receive work orders from mobile devices
Save time by updating and closing work orders as repairs are completed
Supplement work order details with pictures taken from mobile device cameras
Go paperless and keep work orders from getting lost
Watch Videos About Work Order Management
FTMaintenance Work Order Overview
In this video, you'll see an overview of a work order, where all the major components of FTMaintenance come together.
Flexible Pricing Plans Available
Choose a plan that's right for your business.
LITE PLAN
Per Concurrent User, Per Month
Requires a 12-Month Commitment
Ideal for first-time CMMS users, this option is a great fit for small businesses with a limited number of assets.
Up To 500 Assets
Unlimited Service Requests
LITE+ PLAN
Per Concurrent User, Per Month
Requires a 12-Month Commitment
Ideal for work order management on a large number of assets.
Everything in Lite Plan
Unlimited Assets
Access from Mobile Devices
FULL SCALE PLAN
Per Concurrent User, Per Month
No Required Commitment
A true month-to-month, cancel-at-anytime option for companies who desire a full scale maintenance management software solution.
Everything in Lite + Plan
Inventory Management
No Annual Commitment
PURCHASE OPTIONS
Cloud-Based or On-Premise
Per Concurrent User
Additional Hosting Fees Apply
Ideal for companies who prefer license ownership over subscription.
All CMMS Features
One-time License Purchase
Ownership of Software License