Craft Work Orders in Seconds
Get maintenance work into the hands of your team faster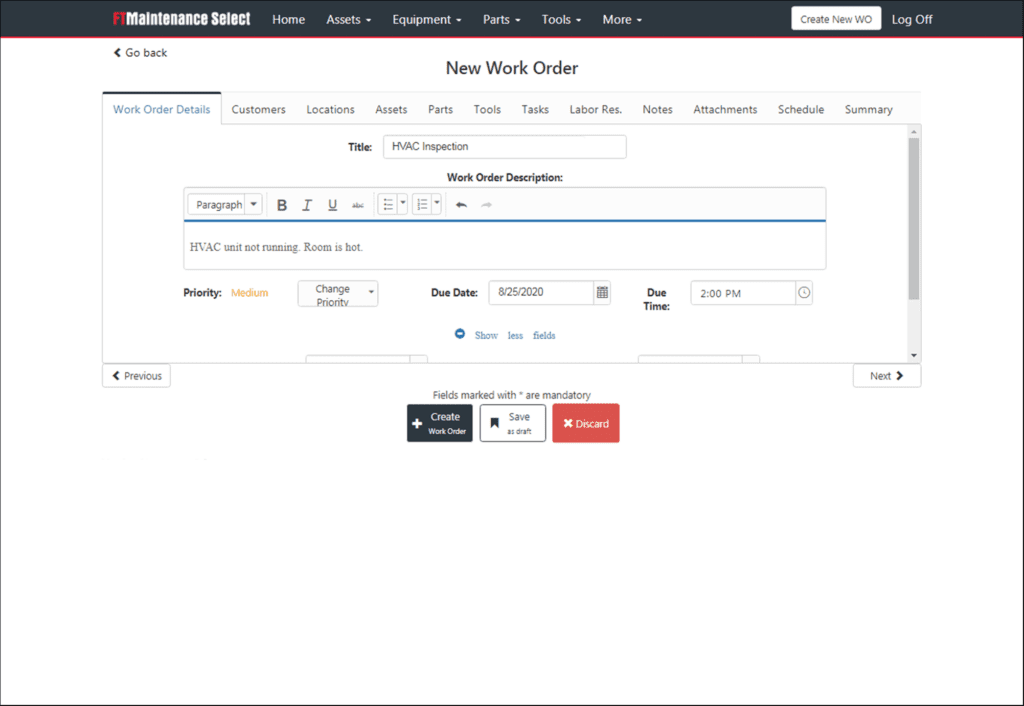 Work Order Creation Software
Manual work order creation is time-consuming and tedious. Quickly and easily create fully-detailed work orders in no time.
Create work orders directly from work requests
Assign multiple assets to a single work order
Generate work orders for on-demand or scheduled maintenance activities
Provide detailed work procedures and instructions
Attach images and other files that provide visual detail
Don't Let Maintenance Work Fall through the Cracks
Track the progress of work orders throughout their lifecycles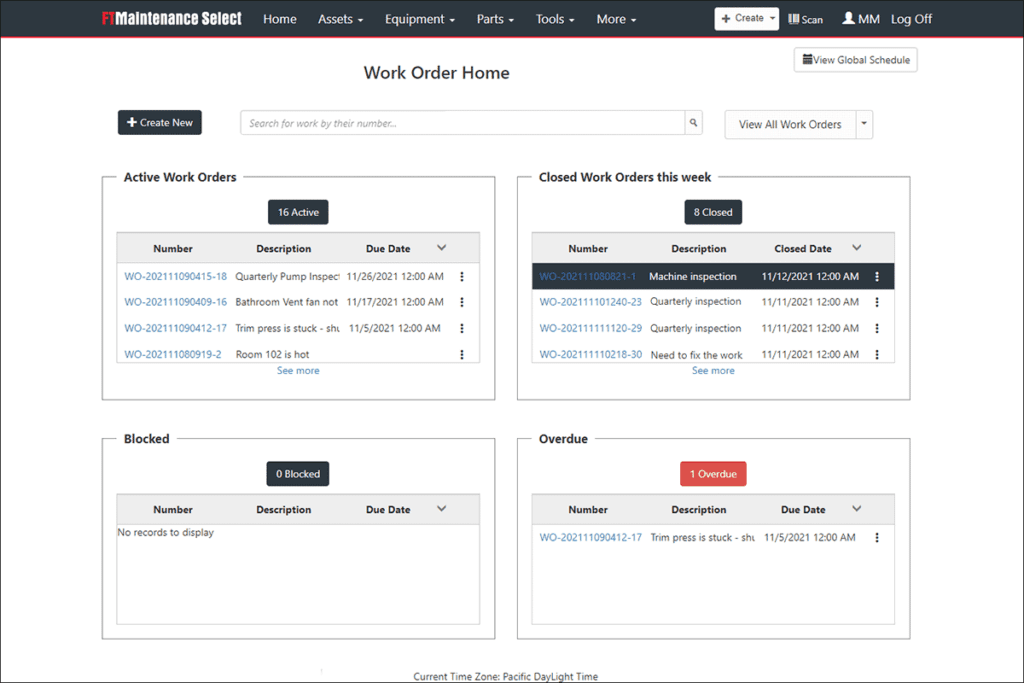 Work Order Tracking Software
Plan and schedule maintenance work, monitor work order performance, and hold your team accountable for completing maintenance work on time.
Easily view work order status
Search for work orders by asset, priority, and due date
Plan work in advance to ensure parts and materials are on hand when needed
Schedule maintenance when assets and labor are available
Trigger maintenance based on calendar date or runtime
Generate reports that identify overdue and incomplete maintenance work
Improve Maintenance Documentation
Capture important details to optimize future maintenance activities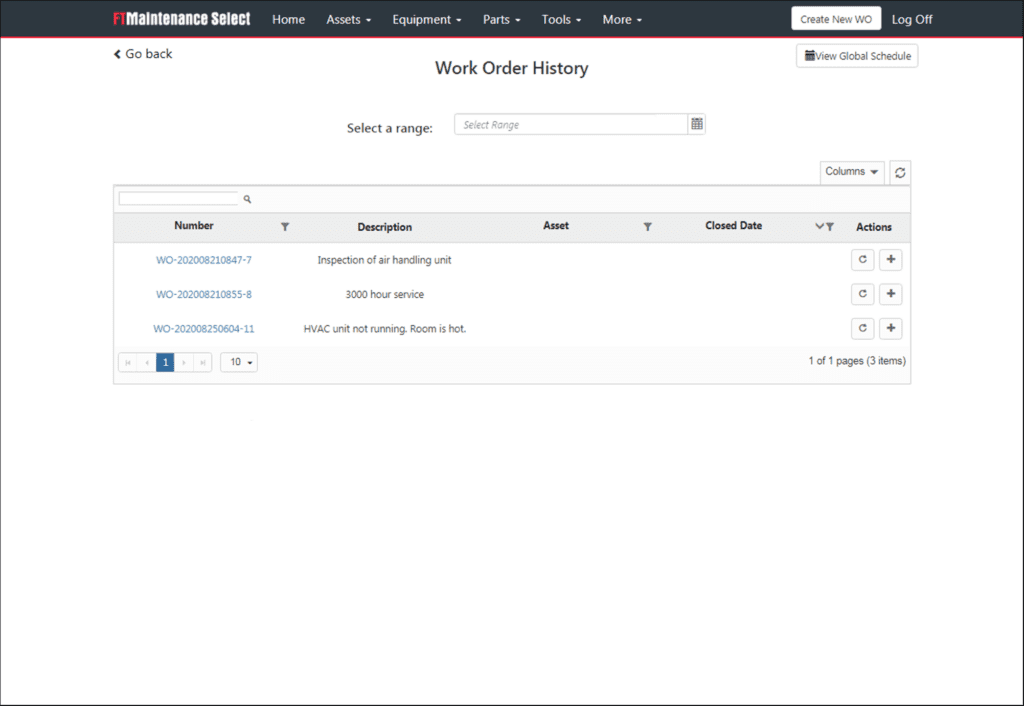 Work Order History Software
Robust and accurate work order records are a boon to future repairs. Automatically build a maintenance history that assists in troubleshooting, maintenance planning, and preventive maintenance scheduling.
Close work orders in seconds
Automatically create a comprehensive, historical maintenance record
Document what work was done, how long it took, and who did it
Add supporting documentation through attachments and notes
Reopen work orders to make corrections or add more detail
Set field requirements for closing work orders to capture all desired information
Complete Work Orders On the Go
Improve productivity with mobile work order management software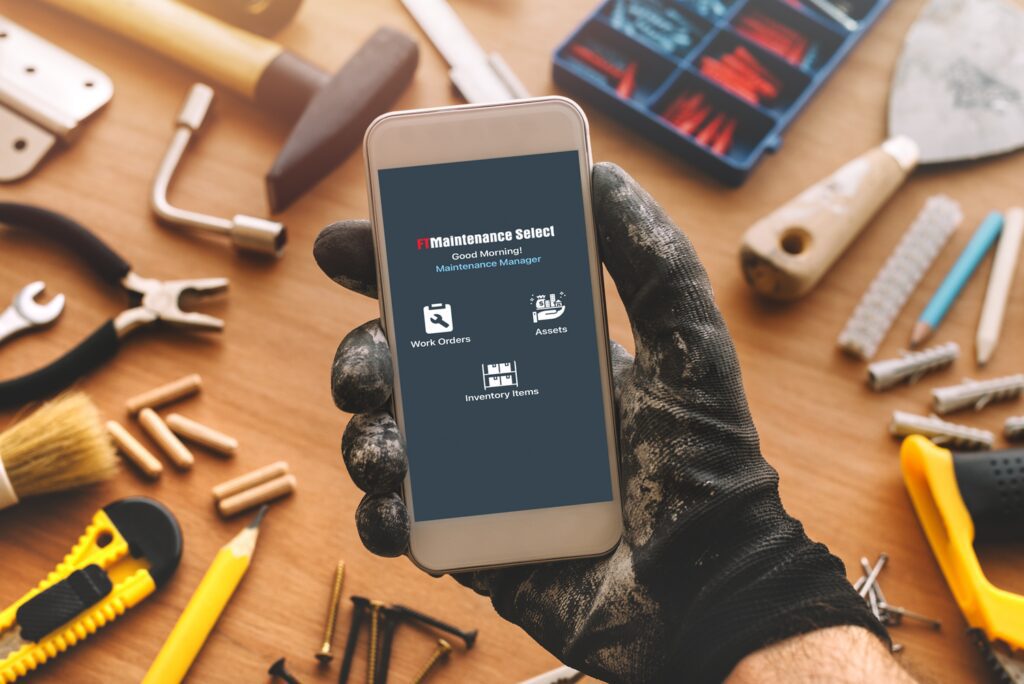 Work Order Management Mobile App Software
Today's maintenance teams are highly mobile. Mobile work order software allows technicians to document day-to-day maintenance activities wherever the job takes them.
Access to the entire work order list
Locate work orders with search, sort, and query functions
Update work orders with documentation of work completed
Quickly create work orders and service requests from mobile devices
Access work order history to aid in troubleshooting while out in the field
Explore Work Order Management with FTMaintenance Select
FTMaintenance Select Work Order Management
Watch an overview of FTMaintenance Select work order management functionality.
Flexible Pricing Plans Available
Choose a plan that's right for your business.
LITE PLAN
Annual SaaS subscription
Simple, work order-focused maintenance management software
LITE+ PLAN
Annual SaaS subscription
Standard CMMS features for maintenance and facility management
FULL SCALE PLAN
Monthly SaaS subscription
Robust features for advanced maintenance tracking
ONE-TIME PURCHASE
Perpetual license
Advanced maintenance tracking combined with license ownership