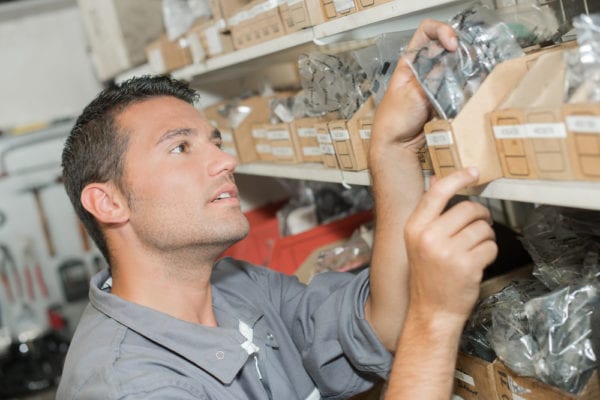 What is a Bill of Materials?
There are many definitions of a bill of materials (BOMs) that are specific to the process in which they are used. For example, an engineering BOM or equipment bill of materials (EBOM) is developed during the design phase, often in a computer-aided design (CAD) program. A manufacturing BOM shows all the parts required to build a finished product. A sales BOM defines the product as it would be ordered.
The definition used in this article applies to the maintenance of assets and equipment. In maintenance, a bill of materials refers to a detailed list of parts and their respective quantities that make up a specific component or asset. It is used to assist with the planning and execution of maintenance activities.
What's Included on a BOM?
The information included on a bill of materials will be specific to an organization's maintenance process. In general, a bill of materials typically includes the following information:
Part name
Part number
Description of the part
Quantity
Unit price
Vendor name
Vendor part number
Read our companion article to learn how to create a maintenance bill of materials.
Bill of Materials Example
BOMs are usually formatted in a hierarchy, showing the parent-child relationships between an asset, its subassemblies, and its related parts. Maintenance teams will commonly use what is known as a "pseudo-bill of materials", which lists an asset's subassemblies, critical spares, and common replacement parts.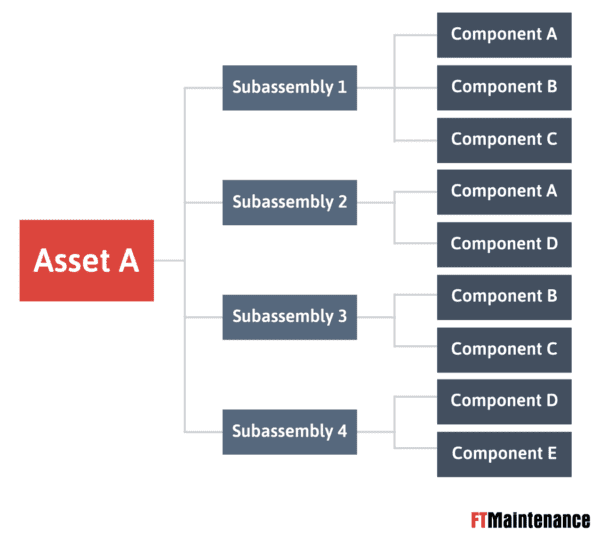 Who Uses a Bill of Materials?
An equipment bill of materials may have many end users such as the following:
Maintenance planners who help determine what parts to buy or what parts may be needed in the future.
Stockroom employees who help identify which parts belong to a particular asset.
Maintenance technicians who identify the parts to retrieve from a stockroom, or if parts are unavailable, who to call to order replacements.
Because many different stakeholders will use the BOM, it is important to keep it up to date and periodically review it to ensure its accuracy.
Benefits of a Bill of Materials
The benefits of using a bill of materials for maintenance are widespread. In general, it helps you better visualize how your assets and parts are related. Below are some benefits a BOM provides:
Reduced downtime: Technicians can refer to the BOM to quickly identify parts needed to complete repairs.
Simplified procurement and purchasing: Less research is required to identify what parts need to be reordered. Part numbers are readily available when creating requisitions and purchase orders.
Optimized maintenance scheduling: A bill of materials ensures that all of the correct parts are available for upcoming maintenance work.
Fewer incorrect inventory purchases: Since there is less opportunity for guesswork, fewer mistakes are made when reordering parts.
Streamlined inventory holdings: If not being used elsewhere, parts belonging to decommissioned assets can be removed from the stockroom, reducing the carrying cost of storing unneeded spare parts.
Track Assets and Parts with FTMaintenance CMMS
Every industry can benefit from using a bill of materials (BOM). When properly created and maintained, a BOM makes maintenance jobs more efficient. A computerized maintenance management system (CMMS), like FTMaintenance, is an ideal platform for managing your assets and inventory with bills of materials. With automated features for tracking information about your spare parts, FTMaintenance makes it easy to manage MRO inventory from start to finish. Learn more about the FTMaintenance inventory management system.