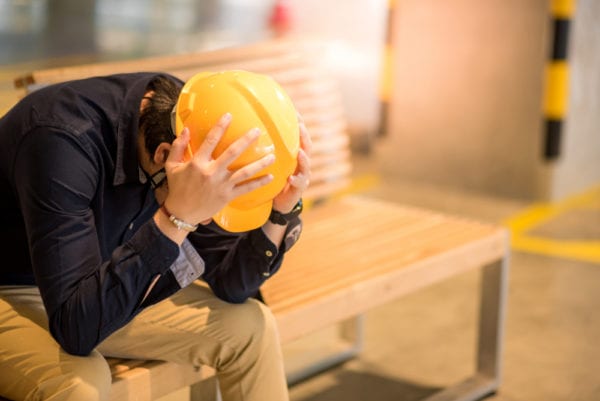 Have you ever purchased something that you felt confident in at the time, but ended up leaving you wondering, "Did I make a mistake?" You've probably experienced this sinking feeling, known as buyer's remorse, at some point in your life. Perhaps you bought a car that turned out to be a lemon, purchased a power tool that didn't work as advertised, or hired a contractor whose work was sub-par.
In our personal lives, there are ways to avoid bad purchases. We can do some internet research, read reviews, or ask friends and family about their experiences. However, these practices often fall short when it comes to making business purchases, like computerized maintenance management system (CMMS) software, because more specific information is needed and is better obtained directly from the CMMS vendor. By asking some basic, yet important questions you can gain valuable insight to guide your final purchase decision and prevent you from making a costly mistake.
Questions to Ask CMMS Vendors
First and foremost, you want to make sure that the CMMS solution you are considering meets your requirements. For this article, let's assume that there are multiple options that will. While it may be tempting to move forward with the purchase, your evaluation shouldn't be over just yet. In addition to asking questions about features, it is equally important that you do your due diligence on the CMMS vendor.
The goal of asking vendors questions about themselves is to help you evaluate their strengths and potential shortcomings, their processes, and their commitment to their solution. Ideally, your relationship with the vendor will last for years, so you must ensure that they will be a reliable partner. Consider asking questions like those outlined in the following sections.
Questions About the Vendor
A CMMS vendor's company history and current business standing is a good indicator of its stability. Well-established companies offer their solutions for years. That's not to say the number of years in business is everything – the software industry is full of successful startups and rapid growth.
The primary reason to ask about the vendor's profile is to ensure that the vendor will be around in the future. The last thing you want is to fully invest in a CMMS, only to have the vendor disappear shortly thereafter, leaving you with nowhere to turn for support. Some questions are provided here:
How many years has the vendor been in business?
What is the size of the vendor, in terms of number of employees?
Does the vendor have experience serving your industry?
Can the vendor provide a list of customers in your industry?
What is the vendor's customer retention rate?
Further Reading: Learn more about FasTrak SoftWorks, provider of FTMaintenance
Questions About Product Support
Another important factor to consider is how long the product has been available to the market. Just because a vendor has been around awhile doesn't necessarily mean that they've been offering the CMMS for the same amount of time. Some vendors may have multiple product lines, while others focus only on CMMS software. Explore the history and evolution of the product and assess how well-supported the product will be moving forward. Ask questions like:
How long has the current product been offered?
How many updates has the product had?
What is the update process?
Questions About CMMS Pricing
There are many factors that may affect the final purchase price of a CMMS. Determine whether the solution fits your budgetary requirements. You should also have a good idea of what will happen in the event that you are not completely satisfied with the product. Below are some pricing questions you may want to ask:
Are there separate charges for setup?
Are updates free?
Are there discounts available, such as for non-profit organizations?
What is pricing for additional users? What is considered a user – is a user a service requester, someone who can log in, an administrator, etc.?
What is the refund policy?
Questions About Implementation
One of the many reasons why CMMS implementations fail is a lack of vendor support after purchase. Some vendors may sell their software "off the shelf" or on behalf of another organization, and do not offer much support after the purchase goes through.
For vendors who do provide implementation assistance, each will offer a different mix of services and support – with some included and some purchased separately. Because the first few weeks after purchase are so crucial, it's important to understand the vendor's process to assist your new CMMS software implementation. Some questions to ask the vendor include:
Which startup services does the vendor provide?
What is included in startup support?
What training options are available (e.g., onsite or online)?
What is the experience level of the implementation support team?
Ongoing Support
Your support needs don't end after implementation. If you get stuck or encounter a problem, it's important to have someone to turn to. Make sure that your vendor will be armed with an experienced, knowledgeable support staff that is easy to reach. You never know when you'll need someone to save the day. Vendors should be able to confidently answer the following questions:
What are support hours?
What types of communication are available for support – phone, email, onsite, etc.?
Is the technical support in-house or outsourced?
What is the problem escalation process like?
What is the experience level of the technical support team?
Get the Right Answers by Asking the Right Questions
Investing in a CMMS is about more than just buying a piece of software. Getting to know your potential software vendor is just as important as the software itself. If you know what questions to ask, you will increase your chances of making the best decision for your organization. Contact FasTrak today to get your questions answered.
Want even more information about the CMMS software buying process? Download our Definitive Guide to CMMS Acquisition and Implementation.