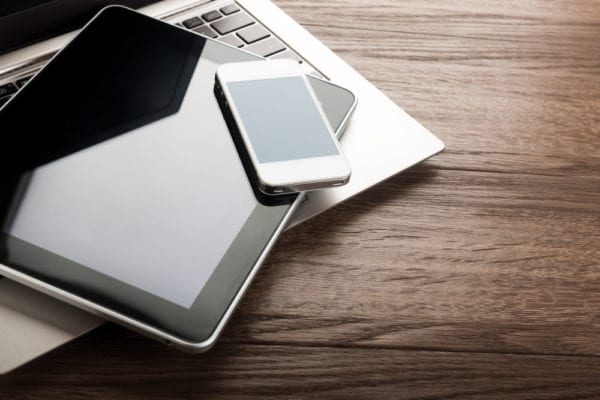 Mobile devices are essential to everyday life. For example, we rely on smart phones for communicating with friends and family, and tablets for browsing the internet and providing entertainment. But even with their widespread use, a surprisingly large number of industrial organizations (approximately 65%, according to a 2019 Plant Engineering study) are not yet using mobile devices for maintenance purposes.
Given the mounting pressure to keep equipment and facilities running, maintenance teams must do what it takes to remain productive and efficient. One way to do this is to use mobile maintenance software, also called mobile CMMS.
Benefits of Mobile Maintenance Software
Reduced Downtime
At some point, your assets will experience downtime for maintenance work. Mobile maintenance software notifies you of urgent repairs wherever you are located, shortening the gap of time between when problems occur and when they are resolved.
From the location of the asset in need of repair, your staff can quickly look up service history, maintenance records, and inventory information for faster troubleshooting. Once the problem has been identified, mobile CMMS can be used to check if repair parts are in stock or identify who to call to place an order – right from the machine.
Increased Accessibility
The lack of available stationary computing resources stifles productivity. When only a few people have access to a computer, they become responsible for all data entry. Teams that must use shared workstations are often left waiting for computers to become available. Even computers dedicated to the maintenance team may be set up in inconvenient locations. A mobile-accessible solution puts your CMMS into anyone's hands.
Workforce Mobility
Maintenance is anything but a desk job. With mobile CMMS software, staff is no longer tied to stationary computers and can cover a larger area of the plant. Additionally, less time is wasted walking between offices, stockrooms, and job sites.
Another benefit related to workforce mobility is anytime, anywhere work order creation. Using mobile maintenance software, you can send work orders to technicians in the field. If a maintenance issue is noticed while in the field, technicians can create work orders right then and there.
Streamlined Processes
Technicians are more likely to input information when using a mobile CMMS. Instead of waiting until the end of the day to enter data into the system, technicians can record information as work is being performed (or shortly after it is complete). A mobile CMMS solution makes it easy for your team to enter equipment usage information and inspection-based data from right in front of a piece of equipment. Technicians can also use mobile maintenance software to create, view, change, and close work orders on the spot.
Convenience
Mobile devices offer many time-saving features well-suited for use in maintenance operations. For starters, mobile maintenance software is designed specifically for use on different screen sizes, leading to a simplified user interface. Cameras embedded in smart phones and tablets allow you to add supplemental details to work orders via images or videos. Talk-to-text data entry is more convenient (and often faster) than using an on-screen keyboard. Finally, staff can use their own, familiar mobile devices to access the CMMS.
Paperless Workplace
Mobile maintenance software helps support a paperless maintenance environment. With everything stored in a mobile-accessible CMMS, you no longer have to sift through stacks of paperwork or dig through file cabinets. By removing this clutter, work orders and other documentation are less likely to get lost.
Going paperless also reduces your businesses' overhead costs associated with printer supplies, printer maintenance, ink cartridge disposal, and energy use. It's environmentally friendly, too!
FTMaintenance Mobile Maintenance Management Software
Investing in a mobile maintenance management solution brings many benefits to your maintenance operations, such as reduced downtime, increased productivity, and more. Schedule a demo today to learn more about FTMaintenance mobile CMMS.