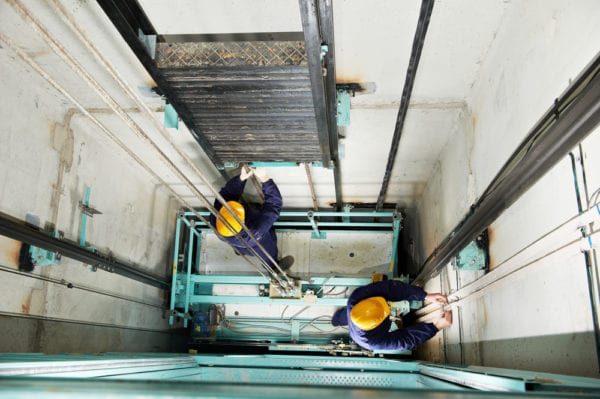 Imagine this—you work for a large manufacturing company. You're sitting in your office, walking around a warehouse, or running a machine on a production floor and something unexpected happens. Perhaps the overhead lights flicker, a toilet overflows, or a warning light turns on.
What do you do? Who do you call? Do you have a process for handling a situation like this, or would you be left in the dark? This is where a system for submitting maintenance requests would be incredibly helpful.
What is a Maintenance Request System?
A maintenance request system is software used throughout an organization to submit requests for maintenance work to the maintenance department. Requests are usually submitted through a web or mobile application. Most maintenance request forms are user-friendly, short, and straightforward.
How Maintenance Request Systems are Used
Maintenance request systems can be used in various ways based on an organization's structure and maintenance needs. Examples include:
A non-profit allows volunteers to submit service request forms when they see repairs that need to be done. A volunteer coordinator reviews the requests, approves them, and distributes the subsequent work orders to contractors who fulfill the jobs. The completed work order data goes into work order history, which allows volunteer coordinators to build a list of acceptable contractors.

Maintenance request systems are used by production in manufacturing companies that use manufacturing maintenance software because it allows them to quickly and easily report maintenance issues.
Tenants in an apartment complex use maintenance requests to alert

property managemen

t of issues in their unit, such as an electrical wire short, roof leak, or a stove burner that won't light.
In other industries, customers use a service request system to ask for a maintenance job to be completed by an outside maintenance service company.
Read Case Study: Greater Hickory Cooperative Christian Ministry
Maintenance Requests and CMMS
A system for submitting maintenance requests is a beneficial component of computerized maintenance management system (CMMS) software. A CMMS' maintenance request features will make your maintenance management process easier, as well as more closely integrate your maintenance team with other departments in your organization.
Easy-to-Use Maintenance Request Forms: A good maintenance request form is easy to fill out and submit.  Even those who work without a desktop or laptop computer access can submit requests on their mobile phone or tablet.
Automatic Notifications: After a request is submitted, notifications are sent out to a group of email addresses you choose. Those who receive the notifications can review requests and determine their level of priority.
Work Order Creation Flexibility: In order to filter maintenance requests and manage the creation of work orders, many maintenance request systems offer the option to require management approval, allowing you to filter out any duplicate or incomplete requests before they become a work order.
Status Updates: Notifications about requests are distributed throughout the process, facilitating communication between requesters and maintenance staff. Updates are sent to requesters so that they are aware of the status of their requests.
Manage Maintenance Requests with FTMaintenance
The request management system FTMaintenance Service Request offers a number of easy-to-use features, including its simple, user-friendly interface. You don't have to be a computer whiz to successfully submit a maintenance request form. All requesters need to do is fill out a few fields and click the submit button. Since the application is web-based, it is available not only on desktop computers, but also mobile devices. Anyone can submit a request whether they're in the office, on the production floor, or on the go.
FTMaintenance Service Request can be configured to create work orders automatically or go through an approval process before the request becomes a work order, offering you flexibility in your workflow. You can outline exactly what information you want to be included in every request and include other customized submission instructions. The interface can be configured in a way that works for you, including the welcome and instructions pages. Request a demo to find out more about FTMaintenance Service Request and how it integrates seamlessly with FTMaintenance.