The United States Food and Drug Administration (FDA) has Good Manufacturing Practices (GMPs) which organizations that are FDA regulated must follow. Despite the requirements and the adherence to them being closely monitored, maintenance departments don't always understand the role they play in supporting GMPs. It can be difficult to determine which actions the maintenance team must take. In this article, maintenance teams will learn about which GMPs are applicable to maintenance, and gain a better understanding of how to uphold GMPs that impact their company's production environment.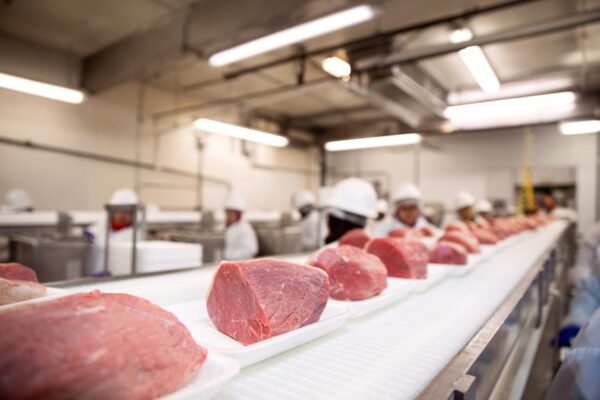 What are Good Manufacturing Practices (GMPs)?
Also called Current Good Manufacturing Practices (CGMPs), GMPs are a system for ensuring that products are consistently produced and controlled according to quality standards. Any products that are made for human or animal consumption, used topically, or used to prepare or store food are regulated by the Food and Drug Administration (FDA). This ensures that these products are safe and of high quality.
When it comes to drug products, adherence to GMPs assures the identity, strength, purity, and quality of the medication. With good manufacturing practices for food processing, the overall objective is to maintain sanitary facility conditions, as well as produce nutritious, wholesome foods.
Business sectors that are subject to FDA GMPs include:
Medical device manufacturing
Cosmetics
Cookware and food storage
Personal care products
Farm and animal feed
Applicable Provisions for Universal GMPs
While listing the details of every Good Manufacturing Practice and its applications is nearly impossible to cover in one article, there are universal areas of GMPs and applicable provisions to highlight that will provide a clearer picture of what organizations must do to adhere to these regulations. It's important to note that organizations should not rely on this summary of regulations for compliancy purposes—it's up to each organization to ensure they are complying with regulations as stated by the FDA. Visit the FDA website for additional details.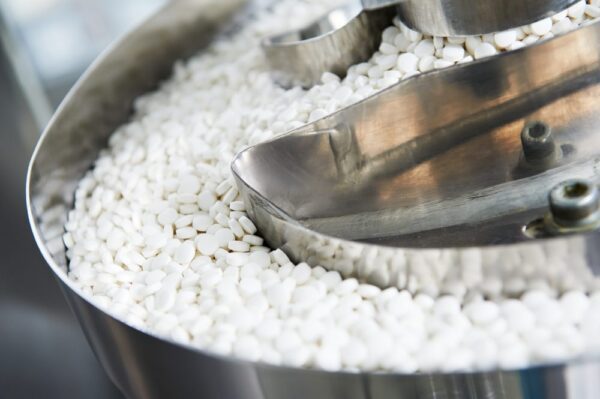 Building and Grounds Conditions and Maintenance
Good Manufacturing Practices apply to the condition and maintenance of buildings, facilities, properties, and grounds. Maintenance of buildings must be done in an efficient and regular manner. Section 110.20 outlines the requirements for adequate maintenance of the grounds, including litter control, waste removal and treatment, grounds maintenance, and drainage.
Manufacturing plants must be designed in a way that will prevent or reduce contamination. Since there are many possible variations, the focus of this area of GMPs is to create a sanitary environment, rather than on specific construction or remodeling details.
Equipment
The equipment in manufacturing facilities is subject to GMP regulations. Some examples of specific requirements that are fairly universal in FDA regulated industries include filters on ventilation systems and machines, automatic temperature regulation control, and an alarm system to alert employees of a sudden change in product temperature. Heat, cold, and humidity levels greatly impact food and medication production. Maintenance is responsible for changing these filters, inspecting machines, and making sure these alarms work (or repairing them when they malfunction).
Pest Control
In any industry, adequate pest control is vital to a safe production environment—this is especially important in facilities that produce food or drugs. Not only must pests be kept out of the building, contamination of the products must be prevented. When needed, pest control chemicals are used to deter or eliminate insects and rodents. Those who use these chemicals must take care that they do not come in contact with any machine, surface, or liquid that is used to make or store food or drugs.
Sections 110.35 and 111 (which covers dietary supplements) of the FDA's GMPs address pest control and cleaning of food surfaces. An effective pest control program must be implemented within the food premises and surrounds. Pest control is part of general facility maintenance. The maintenance team needs to provide instructions on how to properly use chemicals.
Water Supply
The water supply must be kept clean to meet FDA Good Manufacturing Practices in all industries that are required to adhere to these regulations. This includes the 21 CFR 129 regulations for bottled water, adequate sanitary facilities, and controls for the water supply, plumbing, and hand washing facilities, as outlined in Section 110.37.
To adhere to these regulations, organizations need to have floor drains, grease traps, and hoses to use for liquid containment and cleanup. They must follow all cleaning and sanitizing procedures, which may vary for each machine and part used in the production process. Maintenance is responsible for keeping the plumbing system up and running. They need to monitor wastewater and drainage.
Trash and Hazardous Waste
As you can imagine, a lot of trash is produced in a food or drug production facility. Some of this trash is hazardous waste, such as expired cleaning chemicals. Other waste, such as juice from raw meat, carries a high risk that it will cause contamination or a bacterial infection.
Control and proper disposal of trash, hazardous waste, and high risk substances is an important part of good manufacturing practices. To do this, organizations must follow procedures to safely dispose of animal product waste, arrange for regular pick up of rubbish, and use hazardous waste bins for chemicals and other hazardous materials. Industrial sewage must be disposed of properly and any spills that cause contamination must be cleaned up as soon as possible.
In some organizations, it may be the responsibility of the maintenance department to take out the trash and use a trash compactor to dispose of waste. The maintenance team cleans clogged grease traps and makes sure chemicals get disposed of properly.
Personnel Hygiene
Personal hygiene is important in any organization; however, those who work with food, drugs, medical devices, or dietary supplements need to take extra precautions in the work environment. This includes wearing hairnets and beard and shoe coverings. Workers cannot wear jewelry or fragrance. No personal food or beverage can be near any of the production areas. These employees must wash their hands more frequently than most employees to prevent contamination. Sweat must be kept from coming in contact with product, and if employees have any symptoms of illness, they cannot attend work.
All departments, including maintenance, must adhere to these regulations, along with making sure workers wear proper personal protective equipment (PPE) which includes goggles, gloves, and face shields or masks.
Operating Procedures
When it comes to operating procedures, drug manufacturers especially need to adhere to a number of GMPs. There needs to be a written record of all of these procedures, along with instructions that provide a roadmap for following regulations and maintaining consistent quality production. Maintenance managers should provide specific, step-by-step instructions for technicians to follow when maintaining production equipment or making repairs.
Product Testing
All industries that are regulated by the FDA are required to do product testing to ensure the finished products are high quality, safe, and effective. This is especially important with pharmaceuticals—the wrong chemical compound or any contamination can make the products dangerous for the public to consume. One method of contamination could result from debris coming off of equipment and getting into the product, which is why regular cleaning and inspection of production, handling, and storage equipment assets is important.
The GMP system helps to minimize risk involved in producing pharmaceutical medications, especially those that can't be eliminated through testing the final product. It is vital to test and reject goods that fail safety, quality, and stability testing, as outlined in Section 211 of GMP regulations.
Inspections
GMPs serve as one of the bases for FDA inspections. A manufacturer can demonstrate that they have followed GMPs by preparing proof of compliance for a government licensing inspector. This inspector will inspect the premises to assess compliance. Types of inspections that are performed in preparation for a formal FDA inspection in FDA regulated environments include:
Internal manufacturer's inspections for GMP adherence to make formal FDA inspections go more smoothly
Manufacturer's general review of building and worksite for compliance with regulations and customer expectations
Manufacturer's comprehensive look at the level of GMP compliance
Issues that are discovered in any of these inspections should be resolved quickly, and root cause analysis should be performed to avoid a reoccurrence of the same issues.
While not required by law, many organizations that produce food also follow Safe Quality Foods guidelines.
Read More: Why You Shouldn't Fear Maintenance Audits
Quality Management and Control
Adhering to Good Manufacturing Practices regulations includes establishing strong quality management systems and quality control operations. Raw materials for manufacturing and processes for packaging and labeling should be monitored with quality control procedures. Nutrient content for goods, such as dietary supplements and infant formula, should be examined with stringent quality control measures.
Each employee engaged in manufacturing, maintenance, packaging, labeling, or holding, along with those working in quality control operations needs to have education, training, and experience to perform these job functions.
How CMMS Helps Organizations Maintain GMPs
Comprehensive use of computerized maintenance management system (CMMS) software helps organizations adhere to the FDA's GMPs. There are a number of benefits this type of maintenance management software provides that relate to maintaining good manufacturing practices.
Computerized Documentation
The most important way CMMS software can help organizations adhere to the FDA's GMPs is providing computerized documentation. The software allows companies to say what they're going to do, document that they are doing it, and be able to prove it was done. Having GMP information stored in CMMS software provides documentation to refer to when carrying out related tasks.
The maintenance manager can create Standard Operating Procedures (SOPs) for maintenance work. They can create work orders that include step-by-step instructions. Documents can be attached to work to provide additional details. Checklists can be used to ensure tasks were done, and an approval process can be implemented to ensure maintenance work stays on schedule. By building details of these regulations into work order instructions, this information stays in maintenance history when work orders are closed.
Mobile CMMS
Most CMMS software can be used on mobile devices, which reduces lost wrench time. Technicians don't have to go back to a stationary computer to record task details. Anyone with access to the CMMS system can create, edit, check the status of, and close work orders from their mobile phone or tablet. Mobile CMMS is an efficient way to receive maintenance requests from those outside the maintenance department. Whether the maintenance work is already scheduled or comes in as a request, users can access documents such as additional instructions that outline which GMPs apply when performing a maintenance job.
Simplified Planning
CMMS software simplifies the planning process for carrying out maintenance and following GMPs. CMMS systems allow maintenance managers to ensure equipment and facilities are kept in conditions that meet GMP standards. Maintenance managers are able to plan preventive maintenance and have the ability to make work orders "on the fly" when needed. Maintenance should not be done without documentation. In industries that are FDA regulated, no maintenance is completed without documentation. Work order templates allow what needs to be done to be documented ahead of the maintenance task being completed.
Streamlined Document and Data Management
Finally, storing information (including historical records and GMP-related instructions) in CMMS software streamlines data management. Having digital records accessible from a single source saves time in searching for printed paperwork and ensures the information is stored securely as a backup for physical documents.
Reports can be created using this data. For example, a report can highlight which machines fail most often, or how many preventive maintenance jobs are scheduled against how many have been completed. Then maintenance teams can look into maintenance history on assets that fail often to see if GMPs were adhered to during each maintenance job.
Make Adherence to the FDA's GMPs Easier with FTMaintenance
FTMaintenance is CMMS software that aids maintenance teams in documenting compliance with FDA GMPs. Having this documentation computerized, not only on paper, will help organizations in the pharmaceuticals, food and beverage, medical device, and other industries remain competitive. Innovation is continually happening in FDA-regulated organizations. Having robust maintenance management software will help them keep up with other organizations in their industry. Contact us to learn more about FTMaintenance.