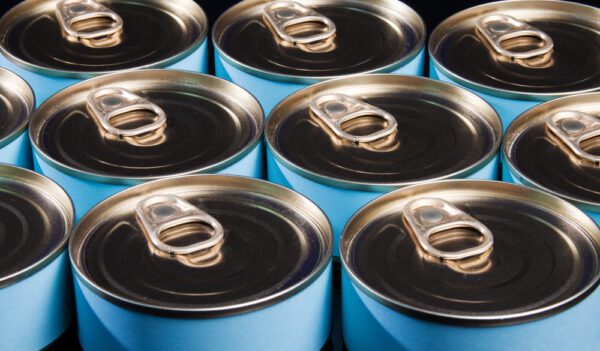 As consumers, we pay close attention to the products that we put into (or on) our own bodies or the bodies of animals. The United States Food and Drug Administration (FDA) ensures the quality of food, drug, and cosmetic products by regulating how such products are manufactured. This article provides an overview of the FDA's Good Manufacturing Practice (GMP) regulations and their relation to maintenance.
What are Good Manufacturing Practice (GMP) Regulations?
Good Manufacturing Practices (GMPs) are FDA regulations that set minimum quality requirements for the manufacture, processing, packaging, labeling, and storage of food, drugs, cosmetics, and other products. Adherence to such regulations minimizes or eliminates the risk of contamination, mix ups, defects, and errors that could be harmful to humans or animals.
You may also see Good Manufacturing Practices referred to as Current Good Manufacturing Practices or CGMPs. "Current" mandates that regulated industries use up-to-date technologies or processes that comply with Good Manufacturing Practice regulations.
The GMP's are found in the Code of Federal Regulations (CFR) Title 21, which includes Good Manufacturing Practice regulations as well as other statues related to the Federal Food, Drug, and Cosmetic Act. Title 21 FDA regulations apply to the following industries:
Animal feed, drug, and related product manufacturing
Biologics
Cosmetics
Medical devices
Radiological health
Tobacco products
Why Are Good Manufacturing Practices Important?
Good Manufacturing Practices exist because consumers cannot fully detect whether products are safe, will work, or are truthfully labeled. Take a classic example from American history: A traveling salesmen, posing as a doctor, attempts to sell his "miracle cures" and elixirs to an unsuspecting public, who later find out that all claims were pure fiction.
The public puts its faith in manufacturers to proactively ensure product quality and safety, especially for products that affect our well-being. GMPs, by force of law, instill public trust in the food and drug manufacturing process. Instead of focusing on end products, GMP regulations focus on the processes used to make the goods. By controlling quality at different points of the manufacturing process, the FDA aims to greatly reduce the possibility that unsafe products are produced.
Good Manufacturing Practices Maintenance Requirements
It is critical that maintenance teams in FDA-regulated industries understand Good Manufacturing Practice regulations because asset performance directly impacts process and product quality. Poorly maintained equipment and facilities increase the likelihood of defects or contamination. Therefore, maintenance processes and activities must maintain or improve quality.
GMP maintenance requirements vary based on industry, though there is much overlap. In the United States, the FDA defines distinct GMP standards for food and drug manufacturers. The sections below summarize key maintenance information contained within the Good Manufacturing Practices for each industry. Be aware that these regulations are subject to change without warning. Always refer to the official FDA documentation for your needs.
Food GMPs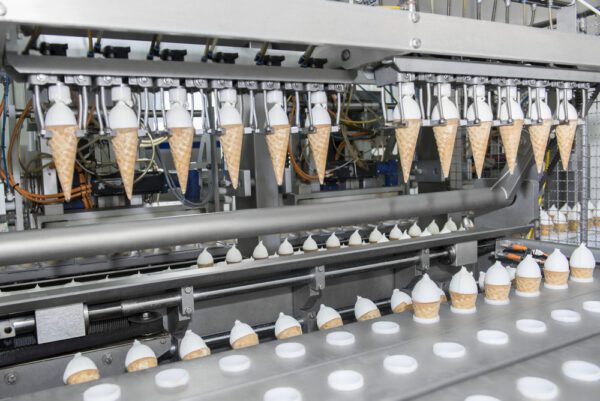 Food GMPs are covered in Title 21 CFR, Part 110. It describes the methods, equipment, facilities, and controls required for producing food for human consumption. GMPs for dietary supplements and animal food are covered in parts 111 and 507, respectively. Those GMPs are not covered in this article.
Personnel
Personnel regulations address employee health, hygiene, and habits. These regulations affect maintenance employees because they come into contact with food contact surfaces in order to perform maintenance.
Guidelines described in food GMPs include removing sick employees from the manufacturing process, maintaining personal hygiene, following food safety practices, and protecting food from contamination caused by perspiration, tobacco, cosmetics, and other sources. Personal protective equipment (PPE) should also be worn as necessary.
Buildings and Facilities
These GMPs are related to the buildings and facilities in which food is produced, and are subdivided into multiple sections.
Plant and Grounds
Many regulations relate to keeping potential contamination sources out of or away from buildings. Facilities should be kept in good condition so as to not attract pests or allow filth to affect food production. Maintenance activities may include waste removal, regular grounds keeping, and ensuring adequate water drainage.
Sanitary Operations
Sanitation is an essential component of any food safety program. Under GMPs, sanitary operation regulations include:
Maintaining buildings, fixtures, and facilities in a sanitary way
Managing the use and storage of cleaning compounds, sanitizing agents, and other toxic chemicals
Controlling pests
Frequent cleaning of food contact surfaces of equipment
Properly storing and cleaning movable assets
Sanitary Facilities and Controls
Sanitary facility regulations have to do with major facility systems, such as water, plumbing, and waste removal. Food GMPs mandate that water is supplied throughout the plant, plumbing allows for adequate drainage and waste disposal, and toilet facilities are readily accessible.
Assets and Equipment
GMPs for food processing equipment relate to how equipment is maintained, cleaned, and controlled. Part 110.40 (a) states that equipment and utensils should prevent "adulteration of food with lubricants, fuel, metal fragments, contaminated water, or any other contaminants."
This statement is especially important for maintenance teams, as it requires additional tasks to protect equipment and extra care to be taken by technicians when preparing for, or cleaning up after, maintenance activities. Food safety tasks can be entered on work orders using computerized maintenance management system (CMMS) software.
Read Also: Why Food and Beverage Manufacturers Need to Invest in a CMMS
GMPs also require equipment to be installed in such a way that equipment and adjacent spaces can be cleaned. Maintenance teams must be aware of these requirements, as they may help plan, install, and clean equipment.
Production and Process Controls
Production and process control regulations for food cover numerous aspects of raw materials handling and manufacturing operations. As you may have assumed, they all have to do with preventing food contamination in one form or another. Below are some general guidelines:
Ensure the accuracy of instruments and controls used to measure, regulate, and record conditions such as temperature, pH, acidity, and air quality
Maintain equipment, containers, and utensils used to convey, hold, or store product in a manner that protects against contamination
Use a food safety process, such as Hazard Analysis and Critical Control Point (HACCP) plan, to identify and eliminate hazards and sources of adulteration
Pharmaceutical GMPs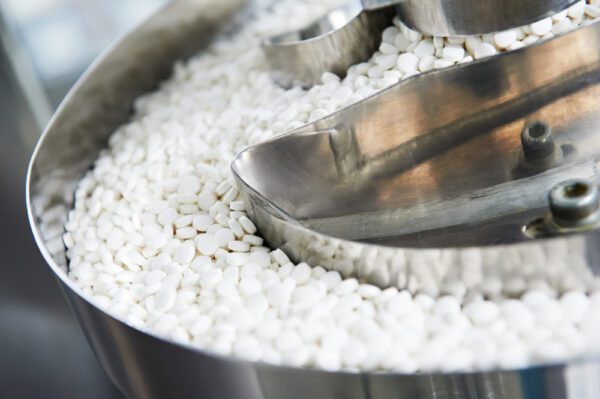 Pharmaceutical GMPs are covered in Title 21 CFR, Parts 210, 211, 212, 225, and 226. Only Current Good Manufacturing Practices for Finished Pharmaceuticals (Part 211) is covered below. You will find some regulations to be similar to the food GMPs, described above. However, given the precise requirements of pharmaceuticals, drug production environments are even more tightly controlled.
Personnel
Similar to food GMPs, pharmaceutical GMPs for personnel are meant to protect the integrity of drug products. Because maintenance people regularly interact with equipment used to manufacture drugs, they must adhere to these regulations as well. Personnel regulations including wearing protective apparel and PPE, practicing good sanitation and health habits, and preventing sick workers from participating in the production or maintenance process.
Buildings and Facilities
Pharmaceutical buildings and facilities are tightly regulated because any variance in temperature, humidity, light exposure, or other conditions can adversely affect drug products. Facilities must be aseptic and free of contamination from bacteria and other microorganisms. Pharmaceutical GMPs for facilities are largely related to major buildings systems or the equipment used to control them including:
Lighting
Ventilation and air filtration
Air heating and cooling
Plumbing
General maintenance and sanitation
Assets and Equipment
Maintenance teams in the pharmaceutical industry must go to great lengths to ensure that maintenance activities do not inadvertently alter the safety, identity, strength, quality, or purity of drug products. This level of care requires additional preparation and completion tasks, special knowledge of products used for cleaning and sanitation, and strict documentation of any equipment intervention.
Below are some pharmaceutical GMPs related to equipment:
Prevent lubricants and coolants from touching surfaces where drugs are manufactured
Clean, maintain, and sanitize and/or sterilize equipment to prevent malfunctions or contamination
Establish and follow written procedures for cleaning and maintaining equipment
Keep records of maintenance, cleaning, sanitizing, and inspections
Routinely calibrate, inspect, and performs checks on equipment according to a written program to assure proper performance
Pay attention to pharmaceutical GMPs documentation requirements. Maintenance organizations in other industries vary in their level of maintenance documentation, with some having no documentation at all. However, keeping records of maintenance procedures and activities is a requirement in the drug manufacturing industry.
That's why many companies implement CMMS software for pharmaceutical manufacturing. A CMMS provides a single platform for creating, maintaining, and storing documentation required by the FDA. When it comes time for maintenance audits, a CMMS provides a single system for accessing the documentation requested by auditors.
Read Also: Why You Shouldn't Fear Maintenance Audits
Production and Process Controls
Among the production and process controls outlined in 21 CRF Part 211 is the equipment identification requirement. It states that "major equipment shall be identified by a distinctive identification number or code […]." Organizations typically follow an asset naming convention to identify equipment in a logical way.
A second notable requirement has to do with warehousing. While many of the GMP regulations have to do with the production of drug products, they also cover other aspects of the process such as storage and quality assurance testing. The warehousing requirements simply describe that drug products must be stored under appropriate temperature, humidity, and light conditions. Therefore, facility maintenance should be a focus of maintenance teams.
CMMS and Good Manufacturing Practices
Comprehensive use of CMMS software helps organizations adhere to the FDA's GMPs. A CMMS provides numerous benefits to organizations in industries that are required to follow Good Manufacturing Practices.
Computerized Documentation
A key feature of CMMS is creating and maintaining computerized documentation. Organizations can use the software to create GMP-compliant tasks and standard maintenance procedures (SMPs) for maintenance work.
Maintenance managers can include step-by-step instructions and attachments that help standardize the performance of maintenance activities. Checklists ensure tasks are done, and work order approvals provide verification that work is completed to standard. When work orders are closed, the CMMS automatically creates a chronological maintenance history to prove that work has been completed. This record helps satisfy auditor requirements.
Mobile CMMS
Mobile CMMS software provides an efficient way for maintenance technicians to access work orders from out in the field. By enabling technicians to access CMMS data from their mobile devices, they can create, edit, check the status of, and close work orders from wherever they are. Keeping the maintenance team out in the field – instead of forcing them to return to a stationary computer – allows them to stay productive and reclaim lost wrench time.
Simplified Planning
CMMS software optimizes maintenance planning tasks for FDA-regulated organizations. It provides maintenance planners with all the information needed to create fully detailed, compliant preventive maintenance work orders from one place. Features such as reusable task lists, real-time inventory keeping, labor scheduling, and maintenance history allow planners to determine the best course of action – or determine what activities must be performed in order to complete maintenance work.
Streamlined Document and Data Management
Storing critical maintenance information in CMMS software streamlines data management. Having digital records accessible from a single source saves time in searching for printed paperwork and ensures the information is stored securely as a backup for physical documents.
Further, a CMMS enables organizations to create reports using stored data. For example, reports can reveal whether preventive maintenance is being completed on time, average work order response and completion times, and mean time to repair (MTTR). Use these and other reports to your current analyze maintenance operations and find opportunities to become more efficient and effective.
Comply to Good Manufacturing Practice Regulations with FTMaintenance Select
FDA regulations are strict and constantly changing. You don't want to be caught out of compliance with GMP maintenance regulations. FTMaintenance Select CMMS software aids maintenance teams in meeting the FDA's GMP requirements by providing a single platform for documenting, managing, and tracking maintenance activities. It can be used to demonstrate compliance by creating a record of maintenance procedures and completed maintenance tasks. Request a demo today to learn more about how FTMaintenance Select can help you meet GMP regulations.