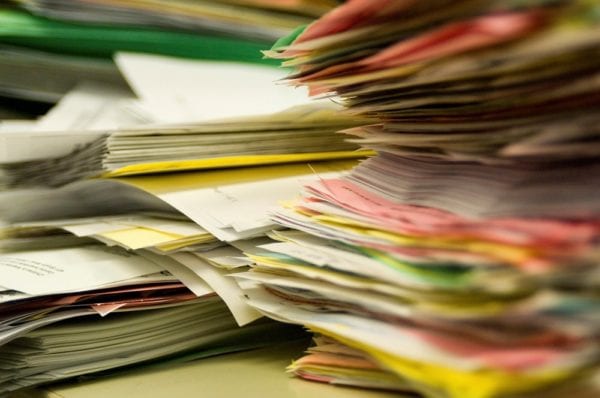 If you are still using manual methods to manage your maintenance operations, there's never been a better time to transition to a CMMS, or computerized maintenance management system. Demands on maintenance teams are increasing and technology is advancing. Why not take advantage of the off-the-shelf tools that are available? With the right CMMS and support staff working together, the transition from pen and paper or spreadsheets to using maintenance management software will go smoothly and be worth your efforts.
Read blog post: 5 Reasons Why Maintenance Management is Important
Why Transition to a CMMS
While it may seem like more work at first, don't worry! Your initial investment of time will pay back in savings of both time and money many times over. Using a CMMS makes life easier for the maintenance team. After your maintenance management software is set up, you'll be able to create work orders, accurately track your assets, repairs, and labor hours, and receive notifications about maintenance requests through email. Mobile devices allow you to edit and close work orders from anywhere. You'll spend less time entering data and more time taking care of business.
When deciding whether to make an investment in maintenance management software, ROI (Return on Investment) is ultimately the bottom line. A CMMS will add value to your maintenance operations, and increase the value of your maintenance team to the organization, by reducing costs and maximizing asset uptime.
A good CMMS provides a wide variety of maintenance management features that can be used to accomplish these. For example, being able to scan asset barcodes, enter work order data from any mobile device, and be notified about new maintenance work immediately means less time walking to a computer, logging data, and following up on tasks.
Getting Started
Transitioning from manual to digital maintenance management involves a series of implementation steps. Implementing maintenance management software involves the purchase and installation, gathering and importing data, setting up user credentials, and learning how to use your software.
The time it takes to complete CMMS implementation depends on the amount of vendor assistance you receive, whether or not you have a dedicated IT staff, how much time you can devote per day during the implementation period, and whether or not the project gets placed on hold for any reason.
Data Importation/Entry
Data importation is the transfer of existing maintenance data (such as assets and inventory) from existing files (such as Excel spreadsheets) to a CMMS. Alternatively, you can manually enter your data into a CMMS. Top CMMS vendors provide tools such as data importation templates and/or guides for formatting your entered data so you can easily complete the process on your own.
Alternatively, the vendor can import or enter your data for you. Start by gathering your most critical asset and personnel information; then add less important information later. Preventive maintenance (PM) task information can also be collected to add right away.
Training
Another important step in making the transition from manual maintenance management to using a CMMS is training. In order to experience the time and cost saving benefits of maintenance management software, your maintenance staff needs to know how to confidently use your CMMS.
Webinar training, along with customized remote and onsite training is beneficial for every new user. Many vendors also offer video tutorials, informational blog posts, help features in the software itself, and more for additional independent learning.
Transition from Manual Maintenance Management to FTMaintenance CMMS
If you're preparing to transition to a CMMS from manual maintenance management, FTMaintenance is an easy-to-use option backed by best-in-industry support from start to finish. We provide implementation services that make your transition as easy as possible. For more comprehensive transitions, a variety of professional services are available. Schedule a demo to see for yourself how easy it is to transition to FTMaintenance CMMS.