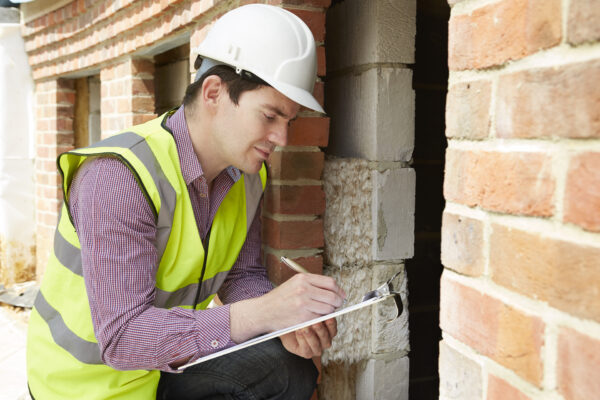 In the Northern Hemisphere, October is the heart of the fall season. During this time, you'll notice the cooler temperatures and start wearing fall clothes to work. This is also a good time to create and execute a fall maintenance checklist. While the specific tasks on this list may vary by organization or industry, here are some fall maintenance tips you can refer to as you prepare for the change in seasons.
Additional Seasonal Maintenance Tips: Facility Summer Maintenance Checklist
Fall Preventive Maintenance Tips
Roof Inspections and Repairs
Every organization (and every building) has a roof, which is your first line of defense against the elements. It must be sturdy enough to withstand high winds, along with freeze and melt cycles that will occur in a few months during winter. You should start fall maintenance for your roof with an inspection.
Check the drains and downspouts to ensure they are free from any blockages that would inhibit proper drainage.
Look at the roof's penetrations and flashing to check for any tears or gaps.
Inspect vents and equipment to make sure they are sealed properly.
Look for signs of damage to the roof and recommend (or seek recommendations for) solutions.
Fix any divots or pooling, and replace any loose or broken shingles.
Be sure to inspect the material and coating of your roof. Consider whether or not it would make financial sense to upgrade them.
Gutters and Leaf Removal
One of the most important fall maintenance tips is to ensure your gutters are inspected and cleared out. Whether you hire an outside contractor to complete this maintenance work or your team does it, make sure these important tasks are covered.
Install gutter guards—this makes the gutter cleaning process a lot easier.
Prune any branches that are hanging over your gutters, which will deposit leaves into them.
Remove leaves from your gutters as needed to keep them free of debris.
Lawn and Garden
Your fall checklist should also include seasonal maintenance for your lawn and garden areas.
Aerate and fertilize your lawn, which will put nutrients into the soil that will help with re-growth in the spring.
Plant grass seed that will grow next spring, if needed.
Clean your lawn and garden tools to prepare them for winter storage.
Begin testing any equipment you'll need for winter. It's better to find out that something is broken or needs corrective maintenance now than to scramble to replace this equipment when you desperately need it.
Create your snow and ice removal plan now so that you're ready when the first winter storm hits.
Plumbing
Next on the list of preventive fall maintenance tips: your plumbing system, especially your water heaters and pipes.
Drain your water heaters and turn off exterior faucets to prevent them from freezing when temperatures dip.
Check your pipes for leaks and ensure they have adequate insulation to protect them from the cold winter temperatures.
Check the water pressure on your tanks and visually inspect them for damage, if applicable.
Bleed any radiators you have, if applicable. Bleeding a radiator involves letting trapped air out of your water tank system to prevent cold spots.
Safety
Essential commercial property maintenance for fall should always include work on assets that involve safety.
Begin by checking your carbon monoxide and smoke detectors to make sure they're working correctly, and replace the batteries.
Inspect and check the operation of your generators.
Fall HVAC Maintenance
Maintaining your HVAC system before the start of each season, especially completing inspections, is important to prepare for the change of seasons.
Make sure your air conditioning units are free of safety hazards as you prepare to wind down their use for the year.
Perform a furnace inspection and change the filters.
Electrical System Maintenance
Seasonal fall maintenance should also include an inspection of your electrical system. Make sure it is prepared for increased capacity in the fall and winter months. After all, you may need additional lighting or space heaters and you don't want to blow a fuse.
Other Fall Preventive Maintenance
While fall preventive maintenance tips you should follow will vary for every commercial building, there are some miscellaneous tasks that everyone should put on their fall checklist before winter.
Begin by checking for potential places where pests may try to enter your building. This includes gaps in doorframes, windows with extra space near the frame, vents, and any holes or cracks in walls and siding.
Keep your entryways free of mud, leaves, and moisture to prevent slips and falls.
Check your building's doors and windows for cracks, drafts, and worn weather stripping, using a screwdriver to probe the trim. You can fix it by adding caulk and or replacing the weather stripping with new pieces.
Inspect exterior lighting and repair, replace, or add lights as needed. Keep in mind that there will be more lighting hours that occur as the days shorten.
Check your insulation in both the walls and roof. Cut slits in the vapor barrier if needed to allow moisture to escape.
Inspect all outdoor assets and make any repairs as needed before the winter months. It will be much more bearable to work outdoors now than when it's really cold outside.
How CMMS Software Helps Facilitate Fall Maintenance
Okay, so now you have a comprehensive list of fall maintenance tasks to accomplish. The question is: what tools can you use to prioritize, schedule, and keep a record of these tasks? One essential tool is computerized maintenance management system (CMMS) software. A CMMS can facilitate all types of maintenance work, offering several valuable features such as work order management, asset management, inventory management, and maintenance reports.
For the purposes of fall maintenance tasks, the preventive maintenance scheduling feature of CMMS software will be the most helpful, along with work order templates or checklists. These are stored in the CMMS, where they can be updated at any time and used to create new work orders. Preventive maintenance scheduling gives you a clear picture of upcoming work that needs to be done. As needed, you can add new work orders to the overall maintenance schedule to account for unexpected emergency tasks.
Overall, CMMS software is a great organization tool that ensures you can manage all of your maintenance operation information, from work order records to inventory to service manuals and equipment warranties. You can even adjust settings to skip certain jobs in the winter months or add other jobs for the fall months only. Using CMMS software minimizes asset downtime, streamlines maintenance processes, and extends asset life through more proactive maintenance work.
FTMaintenance Can Meet All of your Fall Maintenance Needs
FTMaintenance is CMMS software designed to help you manage all of your maintenance work in one place. FTMaintenance scheduling capabilities ensure you can keep up with every upcoming maintenance job easily. You can also utilize the Work Order Template feature to save information you want to use again in future work orders, saving you time and reducing inaccuracies when creating reoccurring work orders.
FasTrak SoftWorks, Inc. has over 30 years of experience serving customers in all industries. We have the knowledge to provide timely, helpful information such as fall maintenance tips to get you through the cold weather months as smoothly as possible. To learn more about how CMMS software can assist you with seasonal maintenance in the fall, schedule a demo of FTMaintenance today.