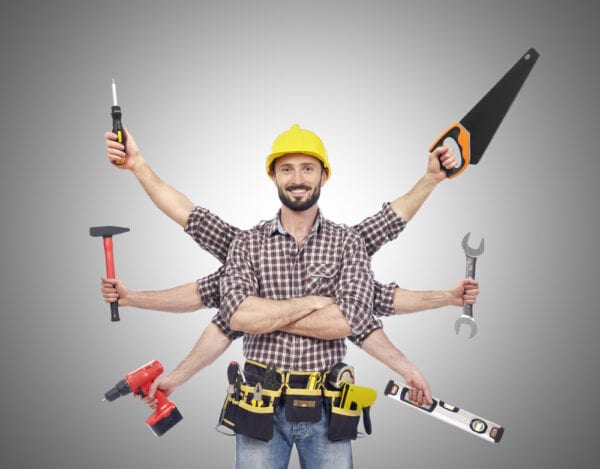 The shortage of maintenance technicians is a problem that is neither new nor one that is easy to solve. In the last 20 years, a number of generational, societal, and economic factors have contributed to this growing concern. That's the bad news. The good news is there are several feasible solutions that can help solve this dilemma. While it won't be resolved overnight, progress is being made. Here we will talk about why the problem exists and how to combat the maintenance technician shortage.
Why is there a Shortage of Technicians?
There are several reasons why there is a maintenance technician shortage in today's industrial environment.
More Soon-to-Be Retirees than New Prospects
One major reason for the technician shortage is that there are more seasoned veterans retiring than there are new, entry-level workers entering the workforce. According to Greg Settle, Director of National Initiatives at the TechForce Foundation, as of 2019, 125,000 positions need to be replaced in the automotive industry alone as experienced technicians retire.
In addition, there is a need to fill countless newly created maintenance technician positions across a variety of industries. Cutting edge technology is making assets more complex, requiring a more diversified skill set. In turn, this creates the need for more specialization, which requires more new job openings. While the new positions are expected to be filled completely by 2022, the number of retirees leaving their roles continues to grow. Statistically, everyone in the baby boom generation will reach retirement age by 2031. As these older workers leave their positions, they take their years of knowledge with them.
College Promoted Over the Trades
For the last few generations, four-year college degrees were promoted over the trades—almost to a fault. Many students were guided to believe that obtaining a Bachelor's degree was the best and sometimes the only path to a lucrative, stable career. While many careers do require a 4-year degree, many others do not.
This major focus on college programs has led to a generational skills gap, meaning there are fewer individuals in their 20s that possess the skills needed to be successful in these positions. Technical programs focused on training young professionals for jobs such as maintenance technician positions provide the skills needed to build a successful career.
Dwindling Interest
Currently, 46% of organizations that have trouble filling maintenance roles say that it's due to lack of interest. Because of the way maintenance technician roles were presented to Generation X in their academic careers (as less lucrative and secure than jobs requiring a 4-year degree), interest in this type of position has dwindled significantly. Industries that suffer most from lack of interest in maintenance technician roles include fleet, property management, and automotive. Since these industries tend to offer lower pay than others, it makes it more difficult to attract and retain workers with the right skill level.
Another contributing factor to the lessening interest among some new grads may be outdated and inefficient work environments. While OEM automotive environments are on top of updating manufacturing working conditions, other industries still operate with poorly lit and cluttered workspaces. The workflow is often unorganized due to the placement of workers and machines. Many new workers are not attracted to that type of environment.
Lack of Correct Skill Sets
It's important to note that rapidly changing technology requires a diversified skill set. Industrial digitization, collection of more data, and equipment with cutting edge technology requires more technical knowledge. Those who have or can quickly obtain these technical skills need to regularly supplement their knowledge and learn new skills to stay current with industry developments. In any organization, there will be employees who are unwilling to put in the effort to learn these new skills. These types of roles (as many others do) also require soft or "people" skills, and 12% of newly available applicants lack these skills.
Tight Budgets
The need for companies to be competitive in their product markets is making it necessary to reduce costs, therefore creating tight budgets for organizations looking to fill maintenance technician positions. Different industries have the ability to offer higher or lower compensation based on product demand—for example, fleet maintenance technicians tend to make more than a technician who works on amusement park rides. It is expected that 74% of businesses will experience a major shortfall of maintenance workers in the next five years, which will result in the loss of millions of dollars. This loss of revenue will make it even more difficult to provide competitive wages for the workers they do hire, thus compounding the problem.
Strained Relationships between Maintenance Managers and Executives
Finally, a common contributor to the problem of technician shortage is strained relationships between maintenance managers and executives. When maintenance managers and technicians feel that they aren't respected or visible to executive level management, it affects morale and work quality. In many organizations, the maintenance team is almost ignored until there is a problem.
Solutions to Maintenance Technician Shortage
While the problem of the shortage of technicians is complex, there are solutions that, when put in place, will help your organization combat this problem over time.
Invest in Technical Training
An important solution that every organization should implement if possible is technical training. Training should be ongoing because technology continually evolves. There are organizations that offer onsite consulting and training services to modernize maintenance programs, such as implementing Total Productive Maintenance. It's also crucial to educate your team on software that will help them be more efficient throughout their work day. Modern maintenance training programs will help attract individuals who have newly entered the workforce.
Invest in CMMS Software
Computerized Maintenance Management System (CMMS) software is another solution that combats the technician shortage. CMMS software is a tool that allows fewer technicians to do much more during their workday. Maintenance work completed with the use of maintenance management software is distributed more quickly and accurately. In the long run, it results in less maintenance needed on machines, saving the organization time and money. The monetary savings achieved through the use of CMMS software allows the maintenance team to invest more in the hiring process, training, and on-the-job incentives that will result in better employee retention.
Provide Resources for Completing Certifications
Certifications are geared towards maintenance technicians who are already on the job and seeking to improve their skills. While it is up to your employees to take initiative to improve their skills, a step towards resolving the maintenance technician shortage is to provide your team with resources (work time and tuition funding) to obtain certifications. A few of the most popular certificates for maintenance professionals include:
There are also industry-specific certifications technicians can obtain, such as automotive and diesel service technician programs. Some of those are offered through the NADA Foundation.
Partner with Tech Schools for Internships or Apprenticeships
Internships and apprenticeships, which can be obtained through or independent of reputable tech schools, will train new technicians before they begin working full time. Any organization with a maintenance team can partner with these tech schools (or create these opportunities on their own). Developing positive professional relationships with these schools will provide you with additional resources for these programs. Internships are short term, often part-time job opportunities for students that can be paid or unpaid. Apprenticeship positions are always paid, longer term, and almost guarantee a full time role upon completion.
Interview and Offer Consulting Roles to Retirees
When your senior maintenance technicians are preparing to retire, one thing you can do to overcome the maintenance technician shortage is interview these technicians before they leave. Doing so will help you retain the knowledge they have gained about your machines and how to perform specific maintenance work. Here are some things you can ask them about:
Key people and important documents
Existing projects and deadlines
Regular and reoccurring duties
Summary of their role and responsibilities
After you interview your soon-to-be retirees, you can implement any new knowledge they have provided to improve upon recruiting efforts, training, documentation, and maintenance procedures. Many organizations go beyond a single interview with their employees who are ready to retire, offering them consulting arrangements. These experienced maintenance workers can remain semi-retired while providing longer-term transfer of knowledge to new technicians who join the company.
Provide a Fulfilling, Competitive Work Environment
Finally, one of the most important ways to address the maintenance technician shortage is by providing a fulfilling, competitive work environment. In any job or industry, the key to enjoying one's job is passion. Employees must be passionate about what they do, and managers must be passionate about mentoring them in what they do.
Monetary compensation is one component that creates a fulfilling environment. For example, using an hourly pay model with production-based incentive may be more competitive in today's market than traditional flat-rate pay models. That being said, be straightforward with what your compensation and benefits are when recruiting new hires. Other things young workers are looking for in a fulfilling work environment include working with other like-minded people, building their skills regularly, and the sense of having a hand in producing the products that are used every day.
Use FTMaintenance to Combat the Technician Shortage
CMMS software such as FTMaintenance can help your team be more efficient which will ease the problems associated with the technician shortage. CMMS software proficiency is a key part of improving technical training for new maintenance team members, as well as for seasoned technicians who have not used CMMS software in the past.
Using CMMS software will lower maintenance costs. With the ability to track maintenance, labor, and inventory, maintenance managers can pinpoint superfluous costs and make decisions on where they can afford to cut those costs. Maintenance reports give you insight into maintenance-related problems and help you to use data to make decisions. The correct data-driven decisions will positively impact your bottom line. If you need more labor resources, the customized data available in your CMMS system will help justify those needs to upper management. FTMaintenance work orders can broken down into easy-to-understand tasks, which can help less experienced technicians more easily determine what work they need to perform. Additionally, work orders will be distributed and completed more quickly, ensuring that more work gets done in less time, increasing productivity.
To find out how FTMaintenance can help you do all of this and more, schedule a demo today.