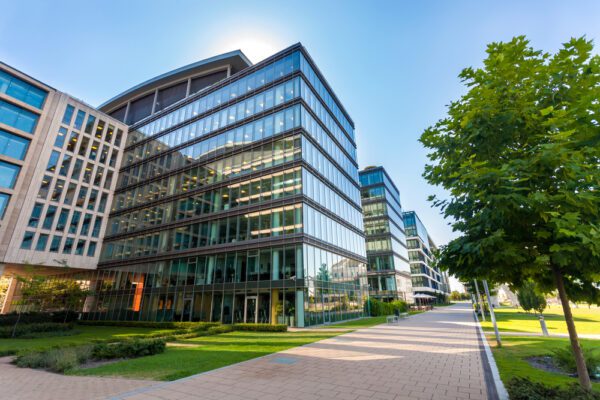 Everyone expects to be kept safe and comfortable in the spaces they occupy, whether at work, at home, or at play. Despite the critical role building maintenance management plays in our daily lives, many of us pay little attention to building maintenance – that is, of course, until something goes wrong. This article provides an overview of building maintenance management.
What is Building Maintenance Management?
Building maintenance management is the coordination of maintenance activities designed to maintain, repair, and improve buildings and their related systems and provide a safe, habitable, comfortable, and functional environment in a cost effective manner. It encompasses all tasks that make a space "livable" and ensures that major building systems, such as electrical, plumbing, fire prevention, and HVAC, are working efficiently.
Building maintenance management also includes a building's structure including flooring, walls, ceilings, roofs, and fixtures. In addition, building maintenance may extend to building exteriors and include painting, cleaning, landscaping, and groundskeeping.
Why Building Maintenance Management is Important
A properly maintained building is important to both building owners and occupants for a number of reasons.
Safety and Comfort
Proper building maintenance management is important for the safety and comfort of building occupants – whether residents, employees, or commercial tenants.
Though occupants are responsible for some maintenance tasks, such as changing light bulbs and maintaining a sanitary environment, they become disgruntled when common areas aren't cleaned or safety issues arise. Further, maintenance issues that are ignored accumulate over time and create dangerous environments, sometimes with tragic results.
In addition, prospective occupants need assurance from their lessors or owners that their maintenance concerns will be addressed in a timely manner.
Money-Saving
For building owners, it is much easier to manage a maintenance budget with predictable costs, rather than try to find the money whenever issues occur. For example, it is more costly to replace a major building system than to proactively maintain building assets through regular preventive maintenance (PM). Well-maintained buildings are typically more energy efficient as well, leading to further cost savings over time.
Compliance
Adequate maintenance is essential to staying in compliance with local, state, and federal regulations, such as those imposed by the Occupational Safety and Health Administration (OSHA), National Fire Protection Association (NFPA), and the International Code Council (ICC). Building code violations can result in heavy fines and other penalties for building owners.
Staying in compliance with building codes also helps minimize safety risks and reduces liabilities to occupants or guests who use your building.
Functionality
As with equipment maintenance, the overall objective of building maintenance management is to minimize failures and downtime. Without regular maintenance, buildings deteriorate and are more likely to cause disruptions to those inside.
Organizations that perform building maintenance management must address the challenges of both new and old buildings. New buildings may have design flaws that lead to undesirable conditions, such as inadequate air circulation, that may result in problems with indoor air quality. Old buildings face age-related issues, such as inefficient HVAC systems that create an uncomfortable indoor climate and result in high utility bills.
Profitability
Effective building maintenance management not only saves building owners money, but helps owners maintain or increase their property value. Buildings kept in good repair have the potential to earn more income from lessees, tenants, and buyers.
Types of Building Maintenance
Building maintenance generally falls into three broad categories.
Preventive Maintenance
Preventive maintenance is routine maintenance performed on a regular basis to proactively address maintenance issues before they arise. It involves inspections, treatments, part replacements, and other tasks that prevent damage to the building's interior and exterior structures. Preventive maintenance tasks are planned and scheduled according to appropriate date-based or usage-based intervals.
Corrective Maintenance
Corrective maintenance activities restore a building to optimal conditions as damage becomes apparent. The nature of these tasks varies based on the type of building and the needs of its inhabitants. Unlike preventive maintenance, which is planned, corrective maintenance is done in response to an issue, such as those reported through service requests.
Protective Maintenance
Protective maintenance shields building structures from harsh environmental conditions and deterioration. It involves applying protective paints, sealants, coatings, and films to exposed surfaces such as pillars, awnings, and other architectural surfaces. Depending on the climate, these areas of the building may need protection from ice, snow, salt, heat, moisture, and extreme weather.
Areas of Building Maintenance
Building assets that require maintenance can be broken down into a few major building systems.
Electrical Systems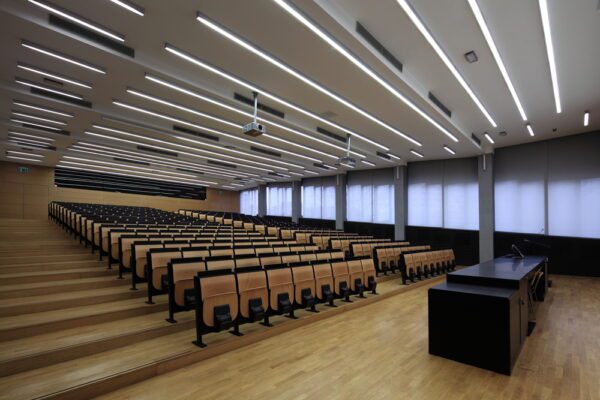 A building's electrical system includes lighting, safety systems, electrical equipment, and power distribution. Regular maintenance of electrical systems ensures that spaces are adequately lit, electric systems are installed correctly, and that the building can handle the electrical load without causing safety issues.
Electrical maintenance is becoming increasingly important in older buildings that need to expand their electrical infrastructure to support newer equipment and technology.
Plumbing Systems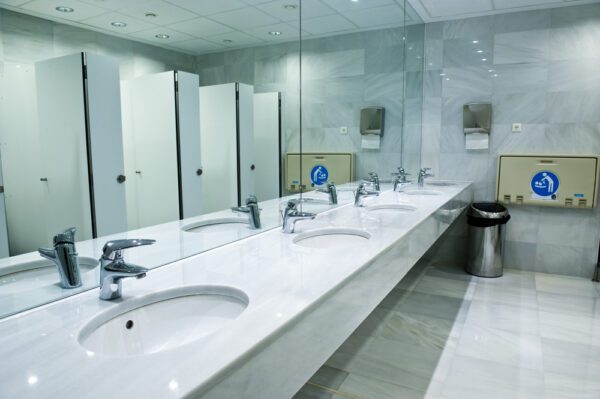 When people think of plumbing, the first thing that typically comes to mind is bathroom fixtures such as sinks and toilets – but it's much more than that. Building maintenance management professionals are also responsible for maintaining hot water heating systems, storm pipes, roof drainage, and fire sprinkler systems.
Heating, Ventilation, and Air Conditioning (HVAC)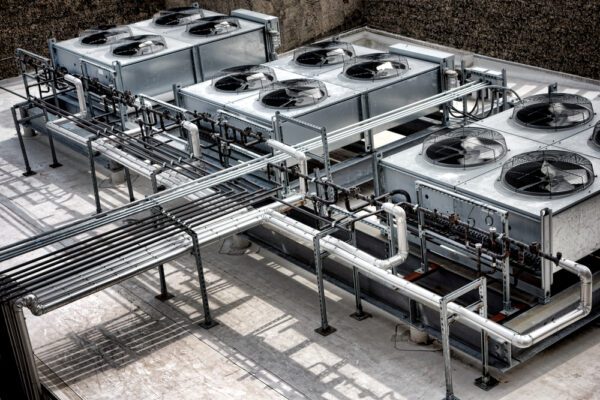 Heating, Ventilation, and Air Conditioning (HVAC) systems provide for a safe and comfortable environment for occupants. HVAC systems not only control air temperature, but also air quality, air circulation, dust, and relative humidity. HVAC maintenance for buildings includes maintenance of the air handling units themselves, but also ensuring that the building structure is air tight and has proper ventilation. Maintenance on HVAC systems also includes the energy source for building heating and cooling.
Water and Wastewater Treatment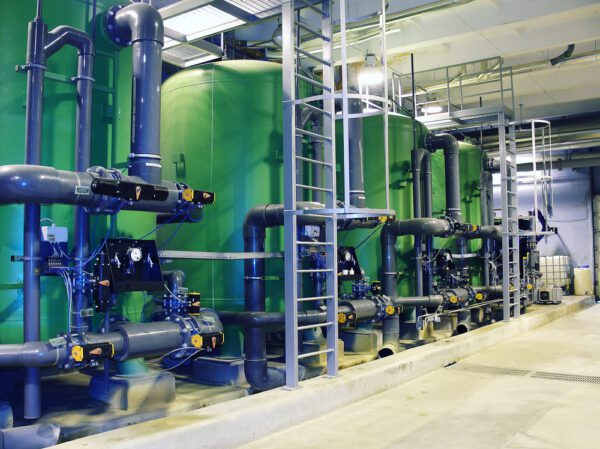 Building maintenance management also requires the maintenance of water and wastewater treatment systems. Maintenance teams must ensure there is a reliable source of safe, potable water for cleaning, drinking, and other uses. Wastewater and sewage systems must also be maintained to ensure safe and sanitary disposal of human waste, chemical runoff, and other hazardous materials.
Energy Management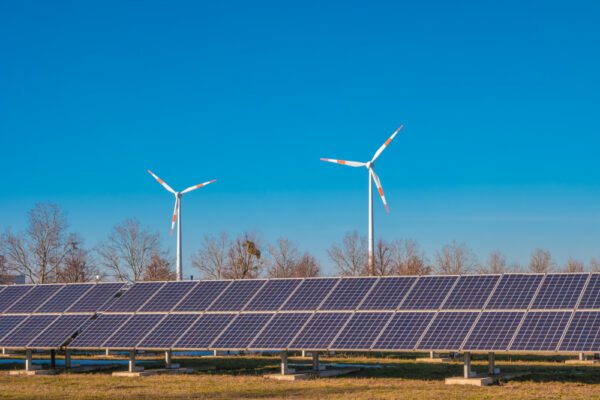 Energy management is an important aspect of building maintenance management, especially in aging structures. Proper energy management leads to greater enjoyment of building spaces, better health and living conditions for occupants, and lower energy bills. Therefore, building maintenance teams must inspect and track the condition of roofs, insulation, doors and windows, and other areas that might contribute to the loss of heat or cold.
Interior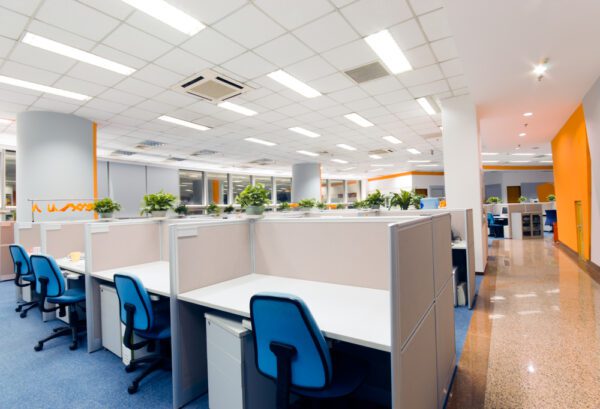 Interior building structures include floors, walls, stairwells, basements, and ceilings. Maintenance for these areas includes tasks such as cleaning common areas, regular trash removal, repainting walls, repairing drywall, refinishing flooring, and carpet replacement.
Exterior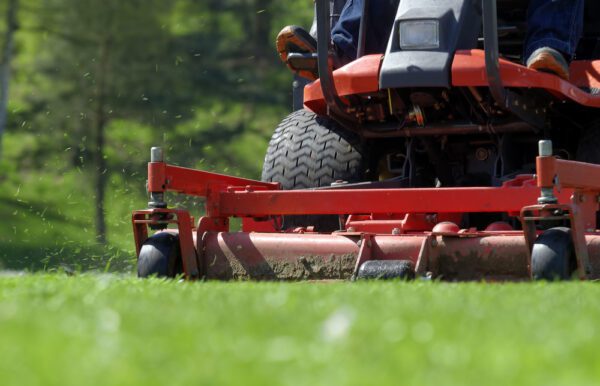 Maintaining building exteriors is important for building owners because it gives the first impression of the residence or business. Exterior structures that require building maintenance include the foundation, roof, exterior walls and doors, and windows.
Some building properties also include the grounds surrounding the building.  In addition to the building itself, building maintenance managers are then also responsible for maintaining lawns, parking lots or structures, sidewalks and walkways, drainage, pest control, and landscaping.
Who is Responsible for Building Maintenance Management?
Building maintenance requires professionals with a wide range of skill and expertise.
Building Occupants
In some cases, those who occupy a building are responsible for minor maintenance tasks. For example, in the state of Wisconsin in the United States, Wisconsin state law dictates that apartment tenant's repair responsibilities include:
Changing light bulbs and other minor maintenance
Keeping the apartment in a safe, sanitary condition
Keeping working batteries in smoke detectors
Keeping thermostats at a reasonable temperature to prevent freezing of pipes and other equipment
Repairing damage they or their guests have caused
Controlling pests (in specific instances)
Janitorial Staff
Janitorial staff is responsible for the general cleaning of a building. Their job responsibilities include tasks such as sweeping, mopping, trash disposal, vacuuming, and so on. Depending on the organization and building size, janitorial services may be outsourced to a service provider.
Maintenance Technicians
Building maintenance technicians perform various routine tasks, such as performing inspections, repairing fixtures and equipment, and addressing simple maintenance needs. Smaller organizations may employ a "handyman" or jack-of-all-trades, while larger organizations are more likely to hire technicians with more specialized skills, such as a dedicated HVAC technician.
Other technician responsibilities include responding to work requests submitted by others and performing low priority preventive maintenance.
Maintenance or Facility Managers
Building maintenance managers or facility managers oversee all building maintenance. They plan and schedule maintenance activities, manage the team, and ensure tasks are completed on time. Additionally, people in this role may also hire and train new maintenance employees.
3rd Party Maintenance Service Providers
Organizations may outsource maintenance work to third-party vendors depending on the scope of work, specific job, or required expertise. For example, some companies may not find it beneficial or cost-effective to hire a full time electrician, so electrical work is outsourced instead. Other building maintenance functions, like snow plowing and pest control, are typically performed on an as-needed basis. Therefore, it makes sense to outsource these tasks.
Building Maintenance Software
Building maintenance management can be overwhelming without a system to help coordinate and organize maintenance work. Computerized maintenance management system (CMMS) software provides a single platform for managing building maintenance. Using a CMMS allows maintenance and facility managers to maintain a birds-eye-view of all maintenance activities, track building and equipment maintenance costs, and schedule preventive maintenance tasks.
Improve Building Maintenance Management with FTMaintenance Select
FTMaintenance Select is CMMS software designed to help you efficiently and effectively manage building maintenance. Comprehensive preventive maintenance functionality allows you to keep track of routine maintenance tasks and create maintenance schedules that protect and maximize the value of your buildings and equipment. A mobile app extends work order functionality to technicians in the field. Request a demo today to learn more about FTMaintenance Select.