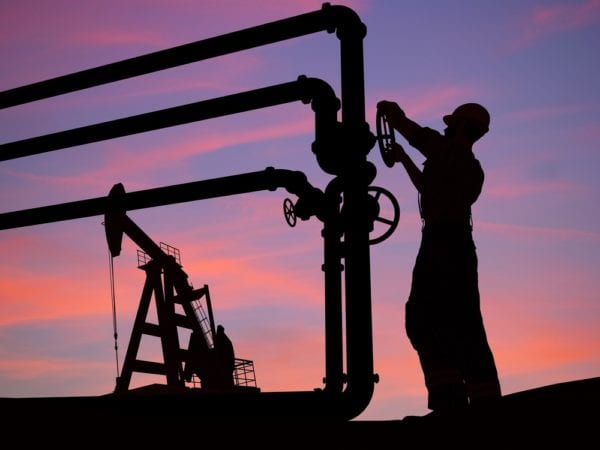 Computerized maintenance management system (CMMS) software is an ideal tool to make meeting regulatory compliance standards easier for every business. Regulatory compliance is an organization's adherence to laws, regulations, and directives relevant to their business processes. These processes may include the production or maintenance of products, services, assets, and labor hours—all things about which you can store data in a CMMS.
Depending on your industry, you may have regulatory compliance standards to which you must adhere. Some industries have more stringent regulations than others because their products or services demand closer monitoring.
For example, companies in the Food and Beverage and Pharmaceuticals industries must uphold strict U.S. Food and Drug Administrations (FDA) standards because their products are made for consumption. Power and energy companies need to keep up with Occupational Safety and Health Association (OSHA) regulations, as well as the ever-changing environmental protection laws set by the U.S. Environmental Protection Agency (EPA).
What Auditors Want to See
When it comes to compliance audits, auditors want to see that your processes meet the following five criteria:
Say What You Do (Have Quality Procedures)
Do What You Say (Follow the Procedures)
Record What You Did (Keep Quality Records)
Prove It (Check the Results)
Improve It (Act on the Differences)
A good CMMS can assist you will all of these steps. Here is a simple example:
Let's say you are a mass-production bakery and you have industrial-sized ovens in which grease builds up after use. You need to sanitize the oven before the grease and bacteria collect to unsafe levels.
In an audit, you must provide all the work order records for this sanitation process, instructions stating the specific steps involved in that process, and documentation proving the process was completed each time it was necessary. If someone inspected the oven to ensure the sanitation process was done correctly, documentation should also show that.
Finally, if any problems were encountered, improvements to the process should be documented in the CMMS as well. For instance, maybe you had to switch cleaning products because the first one left a residue.
How a CMMS Prepares You for Compliance Audits
CMMS software can assist you in preparation for external compliance audits. While there are different features that provide specific documentation for audits, using a CMMS in and of itself shows auditors you take these regulations seriously. Below are just a few ways in which a CMMS helps you pass compliance audits.
Audit Trail Capabilities
Audit trail capabilities in CMMS software automatically log all changes to work orders, including what specific changes were made, who made them, and when. This builds data about work order history while providing the documentation you need to pass audits. Audit trail functions were designed to meet the needs of organizations with multiple locations, allowing you to verify procedures in minute detail. In addition to being able to see work order change records, you can also view employee use of CMMS software.
Electronic Signatures
In the pharmaceutical, medical, and food and beverage industries, the FDA Title 21 CFR Part 11 plays an important role. Instead of submitting paper records, you can use a CMMS to prove compliance via electronic signatures on work orders to ensure all the proper procedures were followed. You can set work order closure permissions to require approval, and there are other settings you can select to provide electronic sign-off on all documentation you might need for regulatory compliance.
Learn more about what FDA 21 CFR Part 11 Compliance means for maintenance teams
Reporting
CMMS software often contains several built-in reports.  Maintenance reports show proof of regulatory compliance, especially ones related to your equipment, maintenance activities (work orders), and labor. Most CMMS software has the capability to modify reports to meet your ever-changing compliance audit needs. If a specific report is needed, but not found, custom report writing services may also be an option.
Preventive Maintenance Tasks
You can create a preventive maintenance (PM) tasks list within most CMMS software, which contains information that specifies the standard procedures for various jobs. Users creating PM work orders can select these tasks and add them to work orders, ensuring that the correct procedure is followed every time.
Automated PM activation functionality ensures daily, weekly, monthly, and annual checks or inspections are never missed. Maintenance history (which is also created for corrective maintenance jobs), displays proof that the jobs were completed.
Employee Information
Regulatory compliance audits can also involve presenting information about your employees. A CMMS links individual employee certifications to employee records, where they can be quickly found when needed. Depending on which maintenance management software you choose, more information about your employees may be stored to make it easier to assign jobs appropriately and evenly distribute labor hours.
Customization of Field Requirements
System administrators can customize the fields required to complete and close work orders, as well as customize other data entry fields. This ensures that you capture all the information needed to pass compliance audits.
FTMaintenance Assists with Audit Preparation
While compliance audits are typically scheduled once per year, surprise audits are also conducted to ensure companies are compliant at all times. With FTMaintenance CMMS, you will be prepared for your next audit, whether it's expected or not. Schedule a demo to view all of the features FTMaintenance has that can assist with compliance audits.