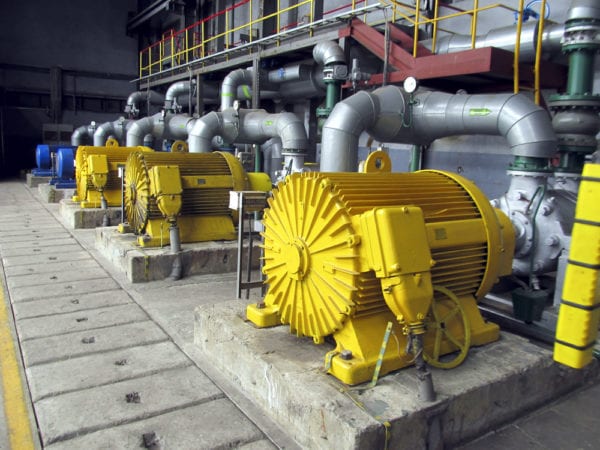 Why Create an Asset Naming Convention?
Naming is a key component of managing assets in a computerized maintenance management system (CMMS). Using consistent asset names in a CMMS, you can identify assets more easily, search and query data more effectively, and make valuable data more readily available.
However, CMMS software limits the number of characters allowed in a given data field, making it necessary to rethink how assets will be named in the system. Now, you may be asking what the best way is to design your naming scheme. In truth, you can format asset names any way you wish…although there are some generally accepted best practices which we encourage you to follow. These practices are outlined in our article, How to Create Your Own Asset Naming Convention.
Asset naming conventions vary from organization to organization. The naming scheme your company uses is entirely up to you! The purpose of this article is to provide you with a few options to consider when crafting your asset naming convention: 1) using an existing internal naming convention, 2) using a tried-and-true system, and 3) creating your own naming convention.
This article is part of a series of articles on the topic of asset naming conventions. Read our other articles on this topic:
3 Asset Naming Convention Designs to Consider
Follow an Existing Internal Asset Naming Convention
Remember, it is not only the maintenance team that needs to track maintenance assets. The accounting department is also responsible for tracking all assets and their costs, such as original purchase price, depreciation, and maintenance expenses. It should be no surprise that the accounting team also values a good naming convention.
Making use of an existing internal naming convention can be beneficial, as it allows for better cross-department communication about maintenance assets. Look to see how your organization's accounting department names assets and consider if it will work for you. If you are unsatisfied with their naming system, you should still track the number in your CMMS. Doing so ensures that both departments have a common reference when referring to the same asset.
Below are some advantages and disadvantages of this asset naming convention option:
Advantages:
Easy to Implement or Adopt: Asset names and numbers have already been assigned by an internal resource. All you must do is match names and numbers to the asset records in your CMMS.
Improved Communication: A single naming system leads to better cross-departmental communication between maintenance, accounting, purchasing, and others.
Disadvantages:
May Not Meet Requirements: The naming convention may not meet your maintenance management requirements if it was developed with a different purpose in mind.
Possibility of Change: It is possible that the base naming convention may change, creating a mismatch between your asset records and data in other systems.
Rely on Tried-and-True Asset Naming Systems
There's no need to reinvent the wheel. There are already a number of tried-and-true naming conventions out there. For instance, your vendors may already use a naming system that you can easily adopt. Employees may also offer ideas of what worked well based on their previous work experience.
A well-vetted, proven asset naming system is the United States Department of Defense's National Stock Number (NSN) system. Regarded as the gold standard in asset naming, domestic and foreign governments across the world use the NSN system because it provides a standardized asset naming system for a large number of items – as many as 6 million items (and counting)!
The National Stock Number itself is made up of smaller subgroups, each with their own coding system. The 4-digit Federal Supply Classification Group (FSCG) number is comprised of the Federal Supply Group (FSG) and Federal Supply Class (FSC) numbers.
The next portion is the 9-digit National Item Identification Number (NIIN). The first two digits are the National Codification Bureau (NCB) number, a "country code" or "nation code" that represents the nation assigning the item number. For example, the United States is represented by "00" or "01"; Canada's code is "20" or "21". The remaining 7 digits are sequentially assigned, unique numbers.
Aside from the asset number itself, the NSN system also seeks to establish a simple, common description for each tracked asset. For example, a CNC lathe might be described as "CNC, 4-axis, 3000 RPM." This link provides a thorough explanation of the National Stock Number (NSN) system and can be a good research document for those interested in studying further.
Of course, even widely used naming systems aren't "one size fits all" solutions. Just because you are basing your asset naming convention on a tried-and-true system doesn't mean that you can't make changes. You can take the elements that apply most and modify it for what makes the most sense for your organization.
Below are some advantages and disadvantages of this asset naming convention option:
Advantages:
Trustworthy: Other organizations have used the naming system with great success, giving you the confidence that your asset naming convention will also be successful.
Easy to Use: Well-established naming systems provide a template from which you can easily assign names and numbers to your assets.
Best Practices: Tried-and-true naming conventions are regarded as best practice, which may not necessarily be true with internal or custom naming systems.
Disadvantages:
Complexity: Some naming conventions consist of many separate coding systems, making it tedious to follow or apply.
Too Large of a Scope: Naming systems such as the NSN tracks millions of assets. You may not require the same level of detail if managing a small number of assets. A simpler naming strategy may be more appropriate.
Create Your Own Asset Naming Convention
While it is convenient to base your asset naming convention off of an existing one, other schemes are not always easily adapted to your needs. Instead, you can create your own naming system. Custom-made naming systems provide the flexibility to make asset numbers and names more meaningful for your team.
For example, you can build meaning into asset numbers by incorporating information such as asset type, manufacturer, model, building number, and more. For more detail, read our article How to Create Your Own Asset Naming Convention. Below are some advantages and disadvantages of this asset naming convention option:
Advantages:
Flexibility: Since you are not locked in to a previously-defined set of naming rules, you can incorporate any information of your choosing to make names and numbers more meaningful to your team.
Meets Your Specific Requirements: You know your maintenance needs the best. A custom naming convention gives you the exact information your organization requires.
Disadvantages:
Time to Develop: It takes careful planning, time, and effort to devise the rules and requirements that must be adhered to when naming assets.
Longevity: Custom naming conventions that aren't built with enough flexibility break down over time, creating the need to change the system.
Manage Your Assets with FTMaintenance
FTMaintenance asset management software allows organizations of all sizes to effectively track their maintenance assets. To help you use FTMaintenance most efficiently, we offer CMMS consulting services that can be used to help your team evaluate and develop asset naming conventions. We draw on over 30 years of experience in industrial automation to make maintenance management easy for our customers. Contact us to learn more about FasTrak's FTMaintenance consulting services.