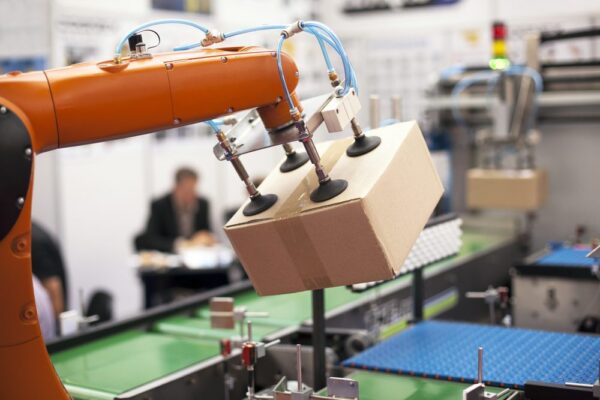 Nearly every job has been impacted by COVID-19, and maintenance departments are no exception. Some changes that occurred were temporary; others are permanent adaptations. Even so, things are different now than they were in the beginning of the pandemic. Learn more about how maintenance teams have adjusted and how computerized maintenance management system (CMMS) software has been helpful during this transitional period.
What Changed During the Pandemic
While many things are close to back to normal now, COVID-19 guidance for manufacturing, including the maintenance aspect of it, had a ripple effect and is still impacting organizations today.
Some Organizations Deemed Non-essential
Organizations in some industries were deemed non-essential and had to close during the stay at home orders. Some could curtail their output and run production at a reduced level to stay in business while having only a few employees on site. Depending on the type of product the company produced, demand skyrocketed, slowed down, or ground to a halt. Many organizations had to get creative to stay afloat. For example, some companies that make alcoholic beverages produced hand sanitizer, clothing companies such as Nike began producing face masks, and automobile manufacturers produced ventilators.
Read More: Shifts in Manufacturing Product Production to Combat COVID-19
Because product offerings had to change, the types of machines and how often they are used changed to accommodate new processes. Some equipment that wasn't used often before needed to be cleaned, inspected, and maintained while other equipment had to be shut down. This impacted maintenance programs because technicians had to change their workflows and prioritize different tasks.
All sectors of manufacturing except power and energy, water and wastewater, food and beverage production, construction, public works, and pharmaceuticals were deemed non-essential. This meant many maintenance personnel had to stay home until the stay-at-home orders were lifted.
Some Organizations Were Essential
Organizations that were deemed essential stayed open and tried to maintain or even increase production while social distancing their personnel, and with limited access to inventory supplies due to supply chain shutdowns. At the same time, maintenance and production teams had to deal with an increase in demand for some products (such as canned goods and electronics) while adapting to CDC guidance regarding sanitization and Personal Protective Equipment (PPE).
Regardless of whether production increased or decreased, maintenance work sometimes increased in either scenario. When organizations were running with decreased production, maintenance teams had more time to complete deferred preventive maintenance. When organizations had to increase production, maintenance staff had an increased workload due to critical machines running harder and longer than they usually would.
On the other hand, maintenance teams experienced a temporary loss of maintenance personnel due to employees being out with COVID-19, leaving them strapped for resources. Other organizations experienced diminished revenue and had to cut back on maintenance work and costs. When these things occurred, a backlog of maintenance tasks grew.
Preventive maintenance (PM) was important to keep essential machines running, but there was little time to complete PM tasks. Maintenance managers had to order supplies more frequently and work with vendors based on supply chain hiccups and increased need for critical spares.
Regardless of industry, all organizations dealt with economic uncertainty about when businesses would reopen and demand would return to normal levels. They also dealt with staffing uncertainty due to a combination of the need to limit the number of employees in one space to adhere to social distancing, and on-site workers becoming infected and having to isolate. While many employees in other industries and professions could work remotely, it was impossible for maintenance technicians to do so.
Social Distancing               
From the beginning of the pandemic, everyone became familiar with the concept of social distancing. This may have been easy to do while shopping in the grocery store, but in production lines and maintenance work areas, people had to be in specific locations to operate and maintain the machines.
The need for social distancing resulted in less employees on each shift, complicating facilities management during pandemic times. Those that were still working on-site had to be spaced further apart, with plastic barriers in between where necessary and feasible. As mentioned earlier, there were also more employees out sick at the same time due to the need to isolate after a positive COVID-19 test or quarantine after exposure to a COVID-19 positive person.
What Challenges Arose after the Peak of the Pandemic
We are now seeing the light at the end of the COVID-19 tunnel, which is a relief for many wanting to feel safe returning to their normal lives. For maintenance teams, however, new challenges have arisen after the initial pandemic period ended. Here's how maintenance changed after the initial shutdowns and restrictions due to COVID-19 began to ease.
Adjusting to Employees Returning On-site
There is an adjustment period for employees returning on-site. Maintenance technicians cannot work remotely, so of course, those that were either laid off or not working due to a company-wide shutdown or slowdown have had to return sooner than other employees. Many are able to work alone, so personal protective equipment (PPE) is not as important as in other positions. However, adjusting the maintenance schedule is a must. In general, it will take maintenance employees extra time to adjust to returning to work. In some industries such as food and beverage production, when maintenance teams went back to work, machines that hadn't been used for weeks or months had to be deep cleaned. Once the initial cleaning was done, thorough sanitation procedures have continued, which takes extra time and supplies.
Some maintenance workers who returned to work had to get used to using new tools. These may include a new or updated CMMS system or machines with additional automation features or software. New procedures may be in place to follow involving more stringent cleaning and disinfecting. While cleaning was always a part of many procedures, for safety reasons, extra care and focus has been placed on frequent disinfection of areas employees touch a lot. Social distancing was a foreign concept to which employees have to adjust.
Price Increases
One result of the pandemic which is out of maintenance teams' control is price increases for parts and supplies. Petrochemicals and plastics doubled in price. Aluminum and carbon steel have been in short supply since early 2021, and copper has become very expensive. Suppliers have been charging premium prices, and organizations have to pay these high prices. To offset this cost, organizations have often had to raise the price of their products.
This presents the challenge of keeping up with necessary maintenance while increasing the maintenance budget to offset other costs. Lower priority maintenance tasks, maintenance projects the team has been wanting to complete, and bringing on new employees might have to be placed on the backburner.
Increased Need for Critical Spares
A significant change for maintenance teams that occurred after the pandemic was the increase in the amount of spare parts, especially critical spares, required. Rather than having two week's worth of spare parts, organizations ordered a month or even two month's worth at a time. They also set higher reorder points. Buying extra parts is a precaution to offset supply chain delays, which organizations learned to do to avoid significant maintenance shortfall. Now that maintenance teams know the importance of having a surplus of critical spares, they don't want to risk running out of them should supply chain delays worsen again in the future.
Maintenance teams have been more conservative with inventory management. Instead of running lean, they have had more stock on hand. Some orders that were placed a year ago have not been filled yet, so it's crucial that they don't run out of critical spare parts.
Increased Need to Focus On and Improve Indoor Air Quality
Before COVID-19, indoor air quality (IAQ) was important, but it wasn't emphasized as much. Now it is more important than ever as it has been proven that air turnover helps prevent the spread of the virus. Open floor plans are conductive to good ventilation which positively impacts IAQ. Maintenance teams have had to handle maintenance requests involving modifications of the ventilation system and cleaning procedures to help improve IAQ. More frequent inspections of industrial fans and the ventilation system, preventive maintenance, and modified steps in maintenance work to improve IAQ have been added to procedures that may not have had them before.
Which Changes Became Permanent
While many adjustments that had to be made during the pandemic were temporary, some changes to maintenance management post COVID-19 will be permanent.
Automation Advances in Maintenance Management
Organizations were forced to automate more processes and tasks when they had fewer employees on each shift and fewer resources. For production, advances in automation might include robotics and more efficient processes. For maintenance teams, automation might include investing in condition-based maintenance (CbM) or predictive maintenance (PdM) sensors and software so that equipment can be monitored remotely. This eliminates some of the manual inspections a technician would need to perform in person. Maintenance teams that use CMMS software also relied on the software to automate administrative tasks that were normally done by a person.
Cleaning and Sanitizing Protocols
Of course, COVID-19 has changed cleaning and sanitizing protocols for all organizations. Production time had to be slightly reduced to make time for employees to frequently deep clean. After all employees returned to the workplace, transparency in the way teams cleaned, disinfected, and sanitized became paramount. The pandemic taught employees and managers to value cleanliness in a different way.
How CMMS Software Has Helped Post-Pandemic
CMMS software has always been an essential tool for maintenance departments. Here are some ways a CMMS has been helpful with recovering from the pandemic.
Identifies Critical Spares
CMMS software is a tool that can help maintenance teams identify critical spares by tracking usage of replacement parts. They can put a system in place to evaluate and change reorder points. Having CMMS software in places helps organizations put together contingency plans for maintaining adequate MRO inventory in the event supply chain shortages reoccur.
Monitors and Schedules Preventive Maintenance
When production requirements were lower, maintenance teams had more time to perform preventive maintenance tasks. However, when organizations begin operating at normal levels or accelerated levels, assets that hadn't been used in a while are again needed in production. This created a queue of maintenance tasks. These tasks needed to be scheduled around available resources. Decisions had to be made about when to defer maintenance based on asset usage and availability of technicians.
With CMMS software, preventive maintenance work can be scheduled and assigned remotely. It should be scheduled at times that don't take away from more important tasks or emergency maintenance tasks. After production was back up and running, the maintenance processes had to start over from the beginning. Maintenance managers had to set new schedules for maintenance.
Organizations had to make smarter decisions to save energy and resources due to the rising cost of fuel, raw materials, and MRO inventory items. This could mean picking and choosing which assets to perform preventive maintenance on, eliminating overtime hours, and looking for ways to increase efficiency during maintenance jobs. The need to juggle scheduling enough maintenance work while managing the budget to offset costs presents a significant challenge.
Cloud-based CMMS software has allowed maintenance managers to oversee maintenance requests, work orders, and inventory information from their home and while moving through the plant, saving the time and money that would have been spent in their offices. Schedules can be quickly updated and adjusted as things rapidly change. When costs go down again, using CMMS software makes it easy to increase the number of maintenance tasks on the schedule in a matter of minutes.
Manages Balance of Daily Tasks and Adjustment to Employee Return
When things began to turn a corner and employees returned to their workplaces, there was an adjustment period. However, routine maintenance tasks still had to be done during this time. A CMMS helps to juggle these tasks because work orders can be easily scheduled and logged.
Managers and technicians can quickly check the status of maintenance tasks without the need for direct interaction with busy employees. The schedule in the software could be adjusted for the initial period of "catch up time". Recurring job frequencies could be changed back to more or less frequent intervals. If needed, schedules can be shared with other departments through the software rather than in a meeting.
Provides Documentation for Sanitization Processes and SOPs
With new stricter sanitization processes and updates to Standard Operating Procedures (SOPs), CMMS software provides a way to document them. Maintenance tasks can be created quickly that include checklists and instructions that can be repurposed for multiple recurring work orders. Work order history can prove that procedures were carried out and completed. CMMS software is a valuable tool for updating existing Standard Operating Procedures (SOPs) to include extra steps that have to do with sanitation. Digital records are more accessible and secure than using only printed materials, which have to be found in physical file folders.
Overall, CMMS software has helped maintenance managers to be more specific in their documentation of maintenance tasks. When there was a reduced number of staff available, less ambiguity in instructions including in digital work orders meant maintenance managers could feel more confident in their workers carrying out tasks with less supervision. Technicians could quickly look at the information they needed in the software and complete the tasks without going back to their supervisors for clarification.
Maintenance managers want to make sure important procedures and jobs are done the same way each time. Good documentation can help to standardize maintenance work.
Serves as a Communication Tool
CMMS software has become a more valuable communication tool. With social distancing and employee safety being number one priority, viewing information in the software has replaced face-to-face meetings where possible. However, having detailed information about work orders, MRO inventory, maintenance procedures, and maintenance requests available in the CMMS saves the maintenance team a lot of time so they can get more tasks done in a day.
CMMS software also enables the ability to run reports on new sanitation processes for audits and inspections.
CMMS software also serves as a communication tool through mobile accessibility features. Mobile CMMS allows employees to be out in the field completing maintenance work without needing to return to a touch-point such as a shared computer or work station. Technicians can update work orders and check other information from their mobile devices. It also helps technicians keep their distance rather than gathering at a central location.
Move Forward in Maintenance after COVID-19 with FTMaintenance Select
At FasTrak SoftWorks, we understand the unique challenges that have arisen due to the pandemic. As you move forward and adjust to an altered state of operations, FTMaintenance Select can help. Our CMMS software has everything you need to maintain the maintenance management changes that have been required of your organization in the last two years. Schedule a demo to learn more.