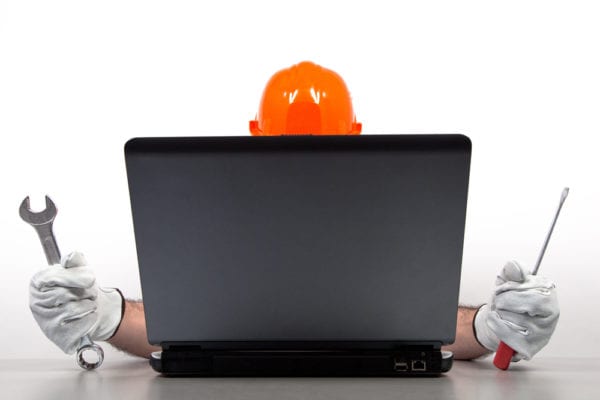 Reviewing CMMS software demonstrations is perhaps the most critical component of the software selection process. At this stage, you finally get to see the CMMS in action and actively engage with software vendors. Since you will likely be making a purchase decision based on the CMMS software demo, it is crucial that you go in with a game plan. Here are some questions and answers that will help you know what to expect from a CMMS software demonstration.
CMMS Software Demo FAQs
How Do You Schedule a CMMS Software Demo?
CMMS software demonstrations may take many forms, such as one-on-one presentations, large group presentations, or pre-recorded videos. To schedule a demo, you can call a vendor directly and request a demo. You can also fill out a form on a vendor's website, which will prompt a call from a salesperson or provide you with access to the video.
Where Does the Software Demonstration Take Place?
Vendors host the CMMS software demo online, using a screen sharing service that will allow you to see and hear the presentation. Participants are provided with a link to the web conference and an access code to dial into the audio line. Prior to your appointment, test your connection or contact your IT team to make sure that no firewalls or other security measures will prevent you from attending the web conference. In some cases, a software demo may take the form of a pre-recorded video.
How Long Does a CMMS Software Demo Take?
Live software demonstrations are typically held in 30-minute to one-hour sessions. Depending on how many people attend the demo and how many questions you have, a second appointment may be necessary. Recorded demos may range from a few minutes to up to an hour.
How Should You Prepare for the Demo?
Prior to the demo, you should have already discussed your maintenance needs and your selection process with the vendor. If no prior discussion has taken place, head into the demo with a list of your key requirements to share with the vendor. The more the vendor knows about your needs, the better they can tailor the demo around the corresponding features and capabilities.
What Questions Should You Ask?
Since the needs of every maintenance department are different, there is no standard set of questions that must be asked in a software demonstration. Your questions should be largely based on how well the system addresses your needs and requirements. That might mean asking the presenter to demonstrate specific processes, highlight mandatory features, and provide more detailed pricing.
The software demo is your chance to thoroughly vet the program, so do not feel embarrassed about asking too many questions. Aside from questions about the system, you may want to ask the vendor about CMMS implementation services, as they will be instrumental to your success with the CMMS.
Read Blog Post: Transitioning from Manual Maintenance Management Methods to a CMMS
Schedule Your FTMaintenance CMMS Demo
Our FTMaintenance consultants provide ongoing support beginning at implementation and any time you have questions. Our team takes time to discover your unique maintenance management software needs. All of our demos are hosted by a live representative and scheduled at a time that works best for your schedule. Are you ready to start making maintenance management easy? Schedule your FTMaintenance CMMS demo today!