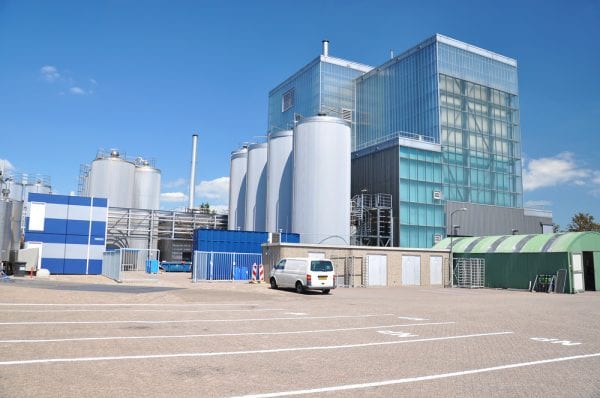 If you are looking for a facility maintenance solution for your organization, chances are you use or have at least heard of both computerized maintenance management system (CMMS) and computer aided facility management (CAFM) software. While some individuals may use these terms interchangeably, they are quite different. So, what defines each of these types of software? Do you need one or both of them? How do they differ from each other, and how are they similar? Read on to learn about all of this in detail.
What is CAFM Software?
CAFM stands for computer aided facility management. CAFM software allows facility managers to gain visibility into buildings, how they're used, the movement of assets, and how the buildings and assets are maintained. One important purpose of a CAFM system is to perform analytics that identify trends and patterns which help facility managers make decisions about each of their locations.
CAFM software supports both facility management and real estate management. This software is complex, designed to plan everything for a facility, including many aspects of day-to-day operations. Just a couple of examples include scheduling space and creating and editing floor plans.
CAFM software also utilizes computer aided design (CAD), alphanumeric data processing, and interactive floor plans. CAD is a tool to show the construction of a building inside and out, including the layout of HVAC and water systems, rooms in the building, electrical systems, and more.
CAFM systems can be used to control HVAC equipment and lights, as well as manage thermostats, window locks, and meter reading remotely. It can be used for floor plans and space management, infrastructure tasks, leasing, and real estate management administration.
CAFM Key Features
To help you decide if CAFM is the right software for you, it's important to know what the key features are. Besides those mentioned above, these include:
Space reservations
Capitol project management
Asset management
Energy performance analysis
Maintenance management
Building administration
Vendor management
Event tracking
CAD drawing
What is CMMS Software?
CMMS stands for computerized maintenance management system. While there is overlap in functionality, CMMS software can be used alone for maintenance while CAFM only has maintenance functionality. CMMS is facility maintenance software while CAFM is facility management software. CMMS software allows you to get a more detailed look into maintenance operations. As with CAFM, you can use CMMS software to schedule repairs and preventive maintenance. A CMMS system also ensures that organizations adhere to FDA, OSHA, and EPA compliance standards (although CAFM can do that as well).
Executives and upper management use CMMS data to make high level business decisions. Maintenance technicians can tap into this data to complete work orders more effectively. CMMS software automatically generates work orders on a predetermined schedule. A CMMS system goes much deeper into maintenance operations than CAFM software alone.
CMMS Key Features
CMMS software has more maintenance-related features because it is much more in-depth for maintenance management. These features include:
Learn more about CMMS software: What is a CMMS?
Key Differences between CAFM and CMMS Software
While CAFM and CMMS software have some similarities, they do have some distinct differences, particularly in how they are used, and their scope and focus, as mentioned earlier.
When to Use CAFM
Organizations that manage multiple facilities typically use CAFM software because facility managers need the big picture of what's going on outside of maintenance across all of their properties. This software allows you to record a wealth of information to see how the budget is being allocated, which assists with cost control.
Another difference when comparing CMMS vs. CAFM is that CAFM features a contractor database for different work than in a CMMS. It can be used to hire outsourced resources as needed. It contains contractor locations, contact information, and their certifications. Contractor performance feedback can also be collected. CAFM software combines business administration, architecture, and engineering concepts.
When to Use CMMS
CMMS software is typically used when organizations want software that solely focuses on the maintenance department and maintenance activities rather than the organization as a whole. CMMS software provides a much more detailed look at maintenance. CMMS software keeps track of work orders, maintenance costs, labor records on equipment, and asset history. A CMMS can also automatically generate preventive maintenance work orders based on a schedule. CMMS software also helps facilities meet compliance regulations more easily.
CMMS software has the capabilities to manage and provide data for all maintenance tasks. In addition to generating work orders, CMMS software also offers asset management (including condition-based maintenance capabilities), MRO inventory management, maintenance reporting, and the ability to request maintenance work through an online portal.
Using CAFM and CMMS Together
While many organizations may choose one or the other, using CAFM and CMMS software together can give you more detailed insight into facility management and maintenance management. Larger organizations tend to need all functions of each, so they are more likely to use them together. Using both can promote more comprehensive asset and maintenance management and help organizations achieve operational goals by optimizing their maintenance programs.
As time goes on, the line that separates CAFM and CMMS software is becoming more and more blurred. Many CMMS systems are advancing to a point where they include many of the features of CAFM software. Well-known CMMS software companies add on new features and functionality regularly.
FTMaintenance CMMS Will Meet your Needs
FTMaintenance CMMS software can help you improve facility management. Automated preventive maintenance scheduling and activation ensures that PM tasks are always performed on time. The maintenance request system allows employees in other departments to submit requests, which require approval before being added to the queue. FTMaintenance also allows you to manage contractors and vendors that provide outsourced specialized services. Finally, FTMaintenance is mobile accessible for technicians on the go. Work orders and maintenance data are accessible from any internet-connected device at any location. If you're ready to learn more, request a demo of FTMaintenance today.