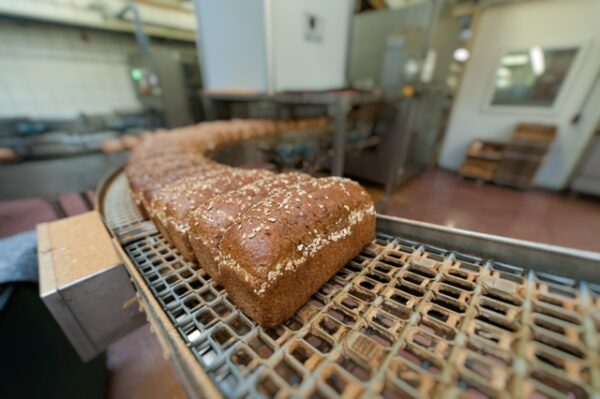 Food and beverage manufacturers must comply with myriad food safety and quality requirements. In addition to regulations required by law, organizations throughout the food supply chain are also required to meet additional food safety standards in order to do business. Safe Quality Food (SQF) is one such example. This article provides an overview of SQF and how computerized maintenance management system (CMMS) software can help organizations achieve SQF certification.
What is Safe Quality Food (SQF)?
Safe Quality Food is a food safety management certification used to control food safety risks, and is managed by the Safe Quality Food Institute, a division of the Food Marketing Institute (FMI). SQF standards are based on Hazard Analysis and Critical Control Point (HACCP) guidelines, which focus on analyzing and controlling food safety hazards. In addition, SQF incorporates principles laid out in the ISO 9001 standards, the international standards and requirements for quality management systems (QMS).
Originally developed in Australia in 1994 as one set of food safety standards, SQF has evolved into a suite of standards that encompass the entire food supply chain including:
Food, ingredient, and food packaging manufacturing
Consumer products packaging
Animal feed and

pet food manufacturing

Storage, transportation, distribution, and logistics
Catering operations
Agricultural packing and

farming
Today, SQF standards are recognized by the Global Food Safety Initiative (GFSI) as a benchmark certification program for the food and beverage industry. While it is not required by law to obtain SQF certification, many retailers and manufacturers require it from their business partners.
SQF Certification
SQF-certified organizations are ones that have successfully implemented a food safety and quality program that meets SQF standards. Organizations can obtain 3 levels of certification, described below. Note that each higher certification level encompasses all the standards and requirements of that level and the level below it.
Level 1 SQF certification addresses issues related to basic food safety, and covers Good Agricultural Practices (GAPs), Good Manufacturing Practices (GMPs), and Good Distribution Practices (GDPs).
Level 2 SQF certification covers HACCP-based food safety planning.
Level 3 SQF certification focuses on food quality as well as food safety.
As mentioned earlier, SQF certification is typically required by an organization's business partners. They dictate the level of certification needed. Therefore, it is important for organizations to know their firmographic (basic information about their business-to-business partners and vendors), and requirements of other companies with whom they work.
SQF Certification Process
According to the Safe Quality Food Institute, the SQF certification process involves the following steps:
Learn about the SQF code
Register your company in the SQF assessment database
Designate an SQF practitioner
Choose the level of certification
Obtain proposal from SQF-licensed certification bodies
Conduct a pre-assessment (optional)
Choose a certification body and schedule an audit
Conduct the certification audit
Since the results of SQF certification are tied to food safety, the certification process is necessarily rigorous, taking between 6 months and 2 years. This timeline depends on many factors including existing certifications, level of certification to be achieved, training, dedicated resources, and availability of outside assistance, if necessary.
The Role of Maintenance in SQF Certification
By nature, maintenance activities introduce multiple risks to food safety and quality. For example, employees may contaminate equipment surfaces that touch food. Parts, tools, or debris can fall into product if equipment and openings are not properly covered. Bacteria or pests may make their way into food production or storage areas if not properly managed.
To help their organization meet SQF and other quality management requirements, maintenance departments must carefully plan, schedule, perform, and document maintenance work. These tasks are especially challenging for organizations that rely on manual maintenance tracking systems, which is common in the maintenance industry.  However, the SQF certification process necessitates the implementation of a well-organized maintenance management system, such as computerized maintenance management system (CMMS) software.
Further Reading: Why Food and Beverage Manufacturers Need to Invest in a CMMS
CMMS and Safe Quality Food Compliance
CMMS software addresses many maintenance management needs of organizations pursuing SQF certification.  Let's take a look at a few examples from the SQF Food Safety Code for Manufacturing, Edition 9, Part B, Module 11, Section 11.2 and discuss how a CMMS can be used to meet the standard. The latest SQF codes are available on the SQFI website.
11.2.1.2: Routine maintenance of plant and equipment in any food processing, handling, or storage areas shall be performed according to a maintenance control schedule and recorded. The maintenance schedule shall be prepared to include buildings, equipment, and other areas of the premises critical to the maintenance of product safety.
This standard has to do with preventive maintenance (PM). It says that routine maintenance for food manufacturing assets should be scheduled and documented. CMMS software offers powerful work order scheduling functionality, with the ability to customize maintenance schedules to virtually any date-based or run-time based schedule. When work orders are completed, the system automatically creates a maintenance history for the asset.
11.2.1.3: Failures of plant and equipment in any food processing, handling, or storage areas shall be documented and reviewed, and their repair(s) incorporated into the maintenance control schedule.
This standard addresses how to manage asset failures. In addition to planned maintenance, CMMS software tracks corrective maintenance (CM) events as well. Unplanned CM is carried out in response to failures, with the work order serving as documentation of such failures. Organizations that perform advanced failure analysis may also track asset failures using CMMS failure codes.
The second part of this standard states that the resolution of a failure must be worked into the maintenance schedule. This work usually takes the form of a proactive maintenance technique such as preventive or predictive maintenance (PdM). CMMS software makes it easy to create new recurring work orders and adjust future schedules accordingly.
11.2.2.3: Maintenance staff and contractors shall remove all tools and debris from any maintenance activity once it has been completed, and inform the area supervisor and maintenance supervisor, so appropriate hygiene and sanitation can be conducted and a pre-operational inspection completed prior to the restarting of site operations.
As described earlier, maintenance personnel present a high risk of contaminating food products simply by doing their jobs. Standard 11.2.2.3 addresses issues that may arise after maintenance work is complete. It requires technicians to check the area for any parts and tools involved in the repair, clean any dirt or debris from the asset, and notify another person when work is complete. Organizations may document clean-up procedures by creating PM tasks or attaching relevant documentation to work orders.
Achieve SQF Certification with the Help of FTMaintenance Select
FTMaintenance Select allows organizations in the food and beverage industry to maintain their equipment and facility assets while ensuring the safety and quality of food products. It provides a single platform for planning, scheduling, documenting, and optimizing maintenance activities and tracking maintenance resources. Schedule a demo today to learn more about how FTMaintenance Select can help you meet SQF requirements.