A food manufacturer must uphold many safety and quality standards to produce a good product that is free of potential health risks and instills trust in the food manufacturer. This type of organization also seeks to expand their business with more business to business (B2B) customers who require adherence to food safety standards. From beverages to meat production and baked goods, there are many companies that can benefit from Safe Quality Foods (SQF) certification.
To understand the benefits, first we need to know: what is SQF, and how does an organization get certified? It's also helpful to know what challenges many manufacturers face when trying to meet SQF standards.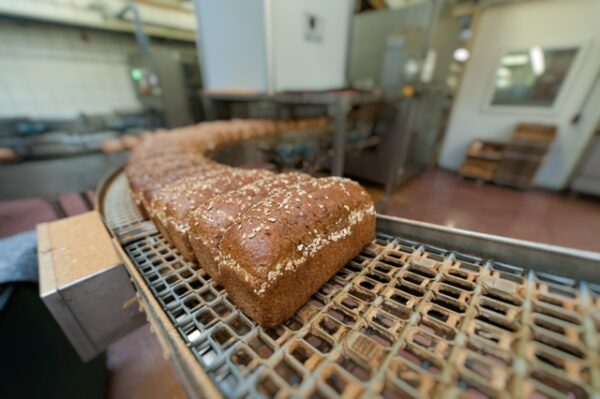 What is SQF?
Safety Quality Foods is a rigorous and credible food safety and quality program recognized by retailers, brand owners, and food service providers around the globe. It was developed in Australia in 1994. It started as one set of food safety standards and has since become a suite of requirements for several types of food manufacturers. Prior to SQF certification, organizations used the ISO 9001 requirements to measure and improve on their food safety standards. (ISO 9001 is still used today for meeting other standards, but SQF is more specific to food production).
SQF is recognized by the coalition that oversees the family of food safety standards, the Global Food Safety Initiative (GFSI). GFSI meets requirements for industries and customers in all areas of the food supply chain. Many food safety standards are based on Hazard Analysis Critical Control Points, or HACCP. HACCP is "a management system in which food safety is addressed through the analysis and control of biological, chemical, and physical hazards from raw material production, procurement and handling, to manufacturing, distribution, and consumption of the finished product", according to the page of the United States Food and Drug Administration (FDA) website linked in this paragraph.
Which Industries Have Organizations Who Choose to Get SQF Certified?
SQF certification covers many parts of the food chain such as:
Food, ingredient, and food packaging manufacturing
Consumer products packaging
Animal feed and pet food manufacturing
Storage, transportation, distribution, and logistics
Catering operations
Agricultural packing and farming
While it is not required by law to obtain SQF certification, many retailers and manufacturers require it from their business partners.
Difference between SQF and Other GFSI Standards
SQF is an important set of food safety and quality standards; however, there are other certification programs that are under the supervision of the GFSI. There are some succinct differences between SQF and other standards. While others are more specific, SQF is broad in scope which allows many different parts of the food supply chain to follow and adhere to SQF standards. It is modular in nature, which allows for more flexibility while maintaining a consistent approach at all levels. (Modular in this context means there are different areas and levels that can be used to create the larger picture of all food safety requirements).
While all GFSI standards are valuable and have their place, SQF allows the most flexibility. All standards under GFSI have some involvement from industry members in their creation, but SQF offers higher involvement opportunities from members of the food industry, training organizations, and certification bodies. There are technical advisory committees that are involved in developing standards, training materials, and guidance.
Other food safety programs GFSI recognizes include:
Freshcare
Global Aquaculture Alliance
Global Red Meat Standard
Global G.A.P.
International Featured Standards
Japan Food Safety Management Association
Japan GAP Foundation
PrimusGFS Standard
The SQF Certification Process
If an organization wants to get SQF certified, what do they need to do? Here are some tips—keep in mind this may not be all inclusive for every organization. To get started, they should go to the SQF Institute website and obtain a copy of their self-audit tool.
Next, it's important to conduct a gap assessment, which will reveal the current state of food safety and quality compliance and where the gaps are in meeting SQF standards. There are many areas in which these gaps could exist. Just some examples include:
Incomplete maintenance documentation
Not accounting for all small machine parts (ensuring none of them get dislodged and end up in product)
Not having an established safety and quality process
Sanitation practices that need improvement
Lack of adequate leak or contamination prevention
Structural defects of the building that affect product quality
During gap assessment, the maintenance and production departments review their entire process to determine what may be unsafe or lead to reduced product quality, then document how to handle risks. The gaps identified during this process will then lead to a to-do list and are assigned to various team members to complete.
Following gap assessment, an SQF practitioner should be identified and receive training. They can complete a 2-day HACCP course, auditor training, and SQF training. Once the selected practitioner is trained, team members should be trained also. Members of management should be trained in crisis management and the essential principles of HACCP so they can step in during an emergency. (In everyday situations, management will likely not need to get involved). This allows for a HACCP and pre-requisite programs to be established.
The next step is to obtain an SQF Fundamentals Intermediate standard audit, which must be done by a certified body. Lastly, a practice audit should occur followed by the official certification audit. Keep in mind that this entire process can take from 6 months to 2 years to complete, depending on how much work needs to be done to meet certification requirements, and how much time can be devoted to this process at once.
The 4 Levels of SQF Certification
Organizations can obtain a SQF certificate on four different levels: basic, intermediate, recognized, and quality standard. Note that each higher certification level encompasses all the standards and requirements of that level and the level below it. The level of certification an organization may seek depends on who the customers are that they are selling their product to and what they want. Therefore, it is important for organizations to know their firmographic (basic statistics about their business to business partners and vendors), and requirements of other companies to whom they are selling their products.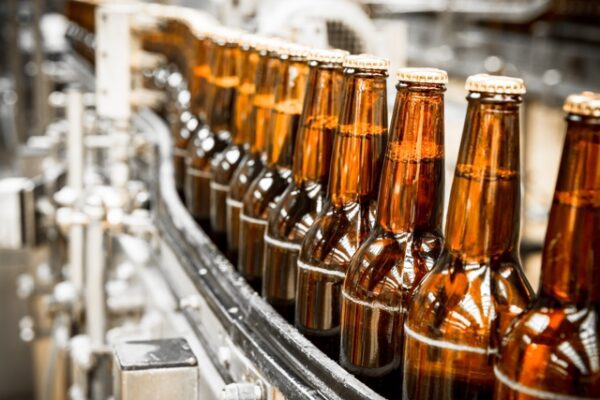 Addressing Challenges in Meeting SQF Standards
While SQF standards are important to meet, it does not always come without challenges. One of those includes document management, especially if organizations are relying on paper records. You cannot easily keep paper records perfectly up to date, and spreadsheets become cumbersome. Inaccurate or incomplete records may lead to deductions during audits.
Another challenge is scheduling and monitoring activities while ensuring non-conformance is reported in a timely manner. Without a centralized, electronic system such as quality management software, it is difficult to assess Key Performance Indicators (KPIs) and foster ongoing improvement. In turn, it can also be challenging to be prepared for an audit since this preparation takes a lot of time and can disrupt everyday workflows.
Finally, vendor management can be challenging as well. Pursuing SQF certification will mean you'll have more third-party requirements to adhere to and vendors that may oversee those requirements. These vendors include companies who can assist with SQF certification. A company can be licensed to perform testing, certification approval, and audits. There is a directory of certification bodies on the SQF Institute website, and organizations can apply to become a certification body if they so choose.
SQF Certification Benefits
After learning what SQF is, a bit about the process for obtaining a SQF certificate, and the associated challenges, it's important to learn about the benefits of SQF certification. The first benefit is that it reduces risk of food contamination and sub-par product quality for the organization and for the buyer because the safety programs are robust. SQF certification requires audits to maintain, but these audits will likely go smoother than other audits that are required without certification. More businesses will want to partner with or purchase from an organization that has the SQF certificate because of the increased certainty of a safe, quality product. It also improves competitiveness, giving an advantage over those who do not have this certification.
Speaking of advantages, a SQF certification assures that food has been produced and handled according to standards that are highly recognized. Other advantages are that it demonstrates a commitment to quality and improvement, strengthens brands, and minimizes risk to brand reputations.
SQF Certification and CMMS Software
Computerized maintenance management system (CMMS) software plays a role in SQF certification. Similar to what it does to help organizations meet other safety standards, CMMS software documents work procedures that contribute to safety and quality foods. It proves that maintenance teams are doing what they said they would do. The software creates historical records on equipment and facility cleaning, leak prevention, and keeping contaminated water and other pathogens off of surfaces that make contact with food, to name a few. CMMS software can also address some of the gaps in meeting SQF requirements mentioned earlier in this blog post.
CMMS software will decrease the time it takes to prepare for SQF and other types of audits. The information you need will be readily available with a few clicks, and you can look back on the type of maintenance done on machines and facilities that would help meet the requirements auditors are looking for.
Read More: How a CMMS Prepares You for Compliance Audits
CMMS software helps to address the challenge of document management that comes with preparing for SQF certification over using paper systems only. The software creates a digital document trail that can be used during certification and for future audits. Anything from user manuals to checklists, troubleshooting guides and photo diagrams can be stored in the CMMS system.
Scheduling and monitoring activities as they relate to meeting SQF requirements and beyond is much easier to do with a CMMS. Scheduling preventive maintenance services can be automated and custom work requests can also be created.
FTMaintenance Helps to Ensure Safe, High Quality Food Products
FTMaintenance is CMMS software that will help ensure that food and beverage manufacturers produce safe, high-quality products and are able to maintain the equipment needed for product production. To learn more about how FTMaintenance will help you meet food safety and quality requirements, as well as manage work orders and other areas of maintenance, schedule a demo with us today or call us at 262-238-8088.