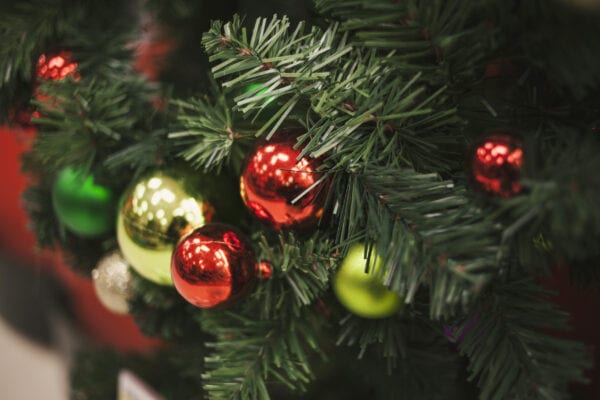 It's almost that time of year again—the holiday season. You have gifts to shop for and traditions to uphold. The year 2020 has come with some unprecedented financial and social challenges due to the pandemic. While things may be different this year, we can hopefully look forward to a more normal 2021.
In the meantime, we'd like to share some unique corporate holiday ideas. You can still celebrate the holidays in the workplace, whether you and your team are working on the production floor or in the office, remotely, or going from home to job sites. There are several alternative work party ideas to choose from.
Deck the (Office) Halls
Just because you can't gather together doesn't mean you can't decorate the office. Focus on areas that employees have to walk through often, such as entryways, hallways near restrooms, and break rooms. Depending on the size of your building, you may want to set up one or multiple trees. Just a few decorating ideas include:
Garland or mistletoe over door frames
Lights along the wall on the trim
Window clings and frost spray on windows
Wreaths on doors or on hooks on the wall
Wrapped boxes in visible corners
Outdoor lights and other larger decorations outside the entrance
Party Alternatives
Even if your team is working in the office or on-site, you probably won't be able to do anything in person this year. However, you can improvise and turn what would be in-person party ideas into remote or socially distanced ones. Corporate holiday parties have a tendency to be a bit stuffy, but choosing a fun theme can make a big difference. To incorporate a theme without meeting in person, you could:
Send out fun email templates with holiday greetings. Start a thread where employees can reply with holiday photos or graphics.
Submit photos of or share through video conference, international traditions for the holiday season.
Have all employees (in office or remotely) don ugly sweaters and show them off in photos or in a video conference.
Dress up in outfits from different decades and submit photos of them, or have employees wear them during a video conference.
Set up a screening to stream one or more of your favorite holiday movies and have a watch party. You may want to have everyone vote on their favorites from a list of movies available to stream.
Send out items you might find or use at a ski cabin, and host a winter wonderland party over video conference.
Offer an extra half day off as a raffle prize. Other raffles prizes could be set aside in an unused conference room for employees to pick up one at a time, or sent out by mail. Small items such as coffee mugs filled with treats will suffice.
Hold a holiday-themed or general thank you card exchange to show your team appreciation.
If you'd rather wait to have a celebration in-person next year, you could host a kick-off to summer or a general employee appreciation event in 2021. These off-season events tend to cost less because you're not competing with the typically higher holiday prices for venues, food, and supplies.
Budget-friendly Off Site Activities
Many organizations may have a limited budget this year due to the impact of the pandemic. If money is limited, you can still celebrate in ways that don't break the bank.
An idea for a holiday activity at work is to host a virtual employee awards show. The awards could be determined by nomination and a poll of all employees.  Think of it like the yearbook awards they gave out in high school (best dressed, funniest, etc). You could also add awards that are more work related, such as most creative sales pitch or quickest problem solver. Winners can receive a small prize, or the ceremony can simply be about recognition.
If you'd like to do something low cost outside of work hours, you could organize a group attendance of a holiday lights tour. Many cities have neighborhoods that allow you to drive through and view decked out houses. Some take charitable donations in lieu of an admission fee. You can still do something together without coming into direct contact.
Ideas to Include Remote Employees
Working remotely can sometimes feel isolating—but it doesn't have to. There are l ways you can include employees that are working from home in holiday celebrations.
One way to do this is host a virtual secret Santa. Instead of buying gifts for each other, have each employee purchase a small item to donate to a charity. You can show and talk about the items over video conference before bringing them to a donation center.
Another idea for remote employees is to give them restaurant gift cards to make them feel appreciated and enjoy takeout or a night out (when it is deemed safe to do so). You could also give them an extra half day off.
Another option is to send each remote employee a box of party favors and treats, then set up a video conference where everyone opens them and partakes in a virtual holiday party. Everyone can take turns sharing holiday traditions or stories.
A remote work party could also include playing games over video conference. There are many multi-player games out there; you just have to find options that can be played in tournament mode. Other ideas include holding a desk decorating contest and showing them all on video, or giving out electronic gift cards. Another low cost option to bring on site and remote employees together is to set up an online forum to leave messages of gratitude and holiday wishes. It could be a page with a simple form that allows anyone to send messages directly to each employee for them to read.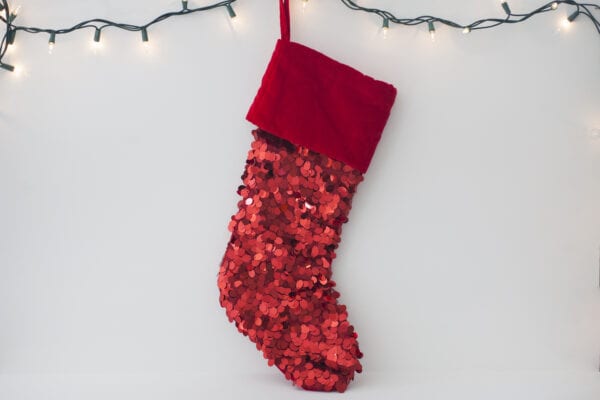 Note: For all activities done by video conference, depending on the size of your staff, you may need to organize multiple sessions in small groups, as large groups can be difficult to manage online.
FTMaintenance Keeps Your Facilities Running
When you want to take time to enjoy the holiday season, the last thing you need is to have to worry about you assets breaking down. With FTMaintenance, your maintenance team receives the best gift of all, which is improved asset reliability and less downtime.
Would you like to get started before the holidays are in full swing? Request a demo of FTMaintenance today.