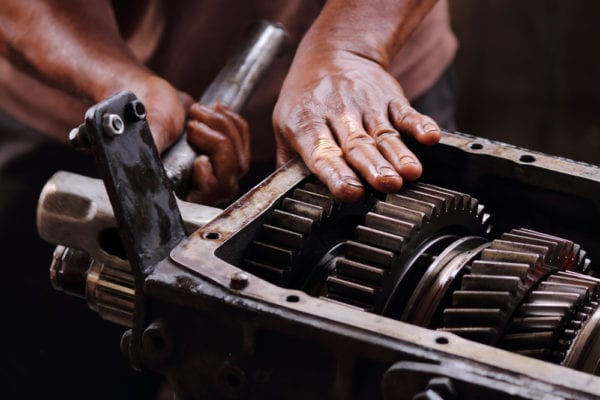 Manufacturing makes up 16% of the global economy. The COVID-19 pandemic has rapidly and increasingly impacted manufacturers in many countries. Some of these impacts will be temporary and some permanent.
Ties to China Causing Delays
As you probably know, the first outbreak of COVID-19 occurred in China. Even though they are closer than other countries to returning to normal, many supply chains are still shut down, causing disruptions for those receiving the supplies. Many manufacturers in other countries depend on China for raw materials, plastics, textiles, and electronics. Although suppliers in China are beginning to lift restrictions, there is no telling when they will be able to resume full production capacity.
Steep Decrease in Demand
There is a steep decrease in product demand throughout many industries as people are staying home, stores are closed, and restaurants move to take-out and delivery only.
Some organizations have been forced to shut down or have shifted a portion of their production to personal protective equipment (PPE).
The demand for consumer goods has declined, so these manufacturers will suffer.
Smartphone, television, and vehicle production, for instance, have been greatly affected.
Food manufacturers face unique challenges.
They still produce items for restaurants that will be used in to-go orders, but it is nowhere near the same quantity as when they supply restaurants for sit-down dining.
On the other hand, demand for groceries has increased by 25%.
Other industrial decreased demand issues:
The demand for fuel has gone down significantly, making gas prices extremely low—great for consumers, not so great for the oil industry.
Because all manufacturers use vehicles and machinery that require fuel, what's going on in the oil industry affects everyone.
Slowed economic activity reduces demand for industrial products.
As the crisis goes on, there will be continued weakening of links in the supply chain because suppliers and vendors might face operational and financial struggles.
Manufacturers should prepare for supply chain bottlenecks.
Other Industries Affected Overall
The automotive industry is one of the largest contributors to ventilator and PPE production because they have the materials to do so. Other industries greatly impacted (more so than others) by the pandemic include chemical, machinery, electrical, electronics, metal, pharmaceutical, and medical equipment.
Legal and Productivity Challenges
Some businesses are dealing with legal and productivity challenges.
Even though so many businesses are sacrificing some of their production levels to produce PPE, hand sanitizer, and ventilators, they may face patent infringement lawsuits when the pandemic is over.
Some organizations are forced to focus on essential business needs and processes, so they don't have the resources to do any other projects such as remodeling or training, leading to possible code violations and less knowledge among newer employees.
There will be significant decreases in productivity if numerous employees get sick.
What's more, if organizations are following all of the sanitation and social distancing measures and an outbreak still occurs, the company may receive criticism or even be subject to legal action for not doing enough to protect their workers.
Read more: Shifts in Manufacturing Product Production to Combat COVID-19
Most manufacturers often run lean (especially in times of crisis) and have limited backup inventory, which makes this time period even more difficult. The value of investments is shrinking and globally, investments in the manufacturing sector could shrink by up to 15% by the time normal operations can resume. While recovery from this recession may be faster than the recession of 2008, the short term impact is worse. Recovery will take some time.
Truckers Face Unique Challenges
While manufacturers and employees in many industries are facing decreased product demands, delays, and layoffs, trucking companies are facing unique challenges.
They are experiencing high demand and a shortage of drivers.
There has been a 22% increase in demand for essential goods, and grocery stores have greatly increased their orders for food.
There have been longer load and unload times at distribution centers. The shift towards more online shopping and the increased the need for home delivery has also increased the volume of transported goods from suppliers to distribution centers.
Another unforeseen effect on trucking companies is a consequence of people hoarding goods such as water and toilet paper. When consumers realized they would still be able to shop on a regular basis, they continued to buy more at regular amounts (due to stores limiting quantities on certain items). This means those consumers will have a surplus of goods once the pandemic is over and won't need to buy these items for a while, hurting the revenue of trucking companies and other manufacturers. Trucking companies were already short on drivers before COVID-19, but now the increased demand has put even more strain on this industry.
FasTrak SoftWorks, Inc. is Open for Business
Though the current crisis has presented many challenges, manufacturers have adapted to continue serving the global communities. With more focus placed on providing essential products and services, the need for proper maintenance management has also been heightened. FasTrak SoftWorks, Inc., provider of FTMaintenance, continues to support customers in essential industries like manufacturing.
As a supplier of computerized maintenance management system (CMMS) software to essential businesses, we are taking all possible actions to remain 100% open during the COVID-19 crisis to ensure that we will be able to maintain our operations and service to our customers. We are in this together, and we will get through this, together.