The year 2020 has been a difficult and challenging one. We've had to adjust the way we normally do things, even for the holidays. While we had to forego many traditions and gatherings this year, most of us did our best to get creative and find ways to celebrate safely. At FasTrak SoftWorks, Inc., we brought some cheer to our employee team by hosting a holiday attire contest. We held a contest with winners in 4 categories:
Best sweater
Best non-sweater attire
Most creative
Best overall attire
Sales Consultant Paula's red sweater vest had four variations of Christmas trees, bells, and gifts.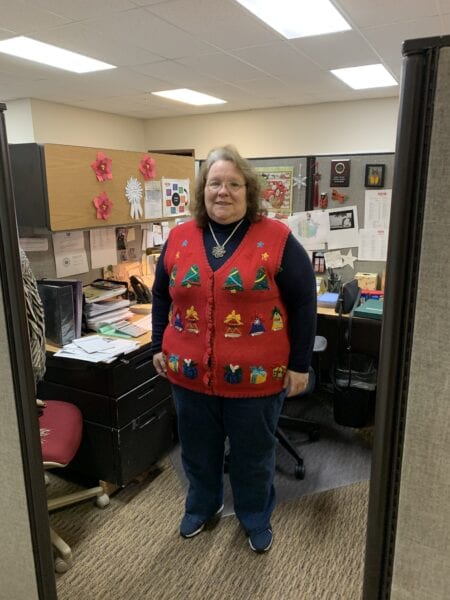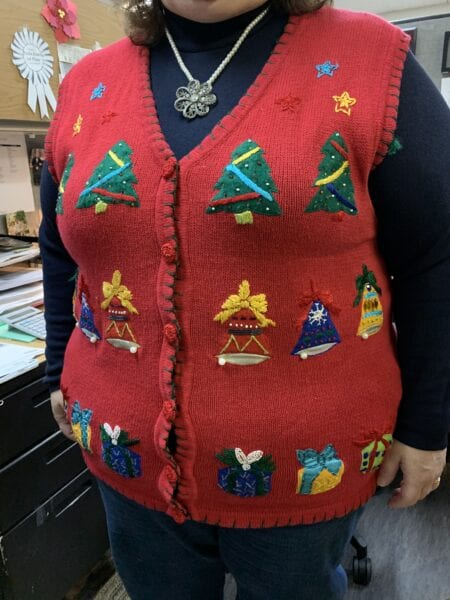 Marketing and HR Manager Lisa loves leggings, and for the holidays, she wore black ones that featured holiday sweaters on them, with reindeer, penguins, and teddy bears.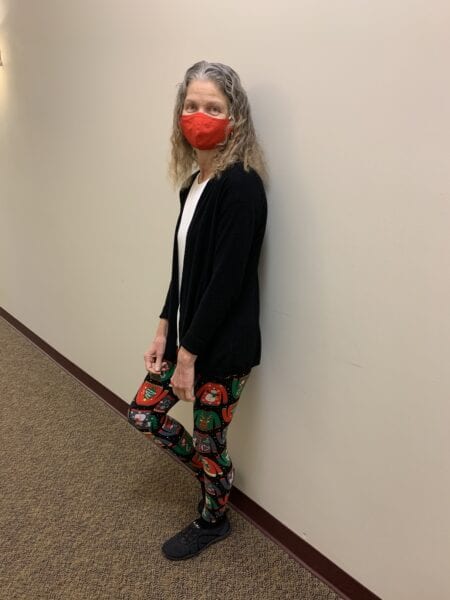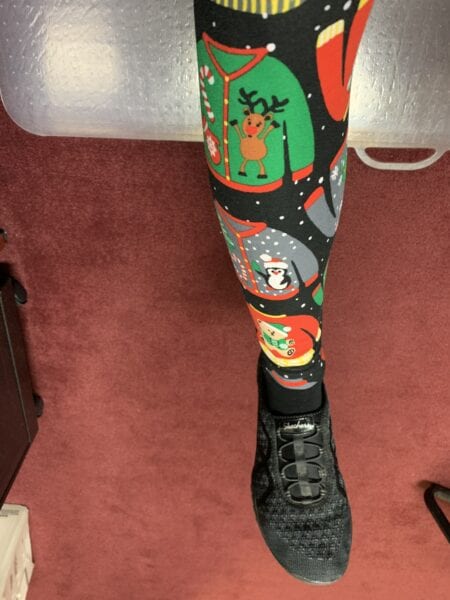 Technical Support Specialist Ernie looked like one of Santa's elves, wearing a sweater with sequins where you can change the text back and forth from "On the Naughty List" to "On the Nice List". He also wore a hat with elf ears and a surprised Santa mask. Ernie was tied for Best Sweater…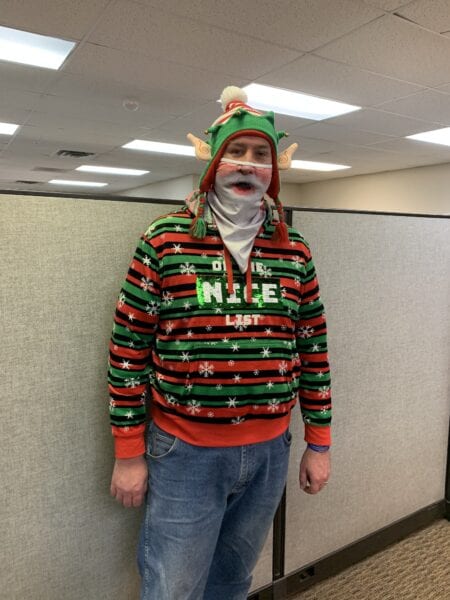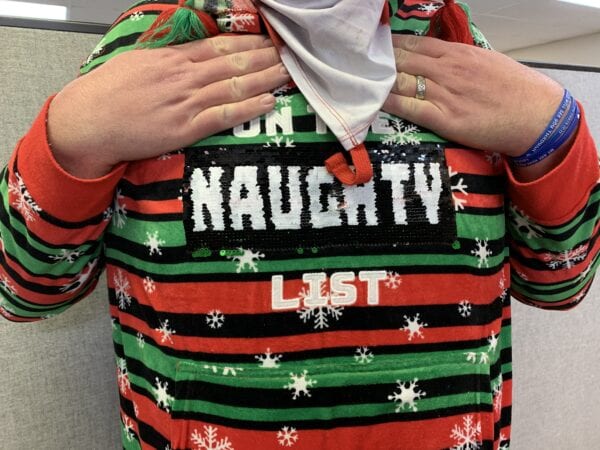 …with Sales Consultant Jim, who wore an awesome sweater covered in snowmen on the front and the back. The back has a red tinsel wreath around two happy snowmen.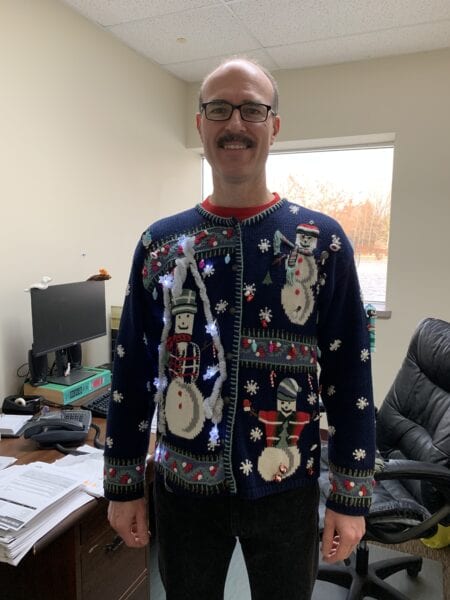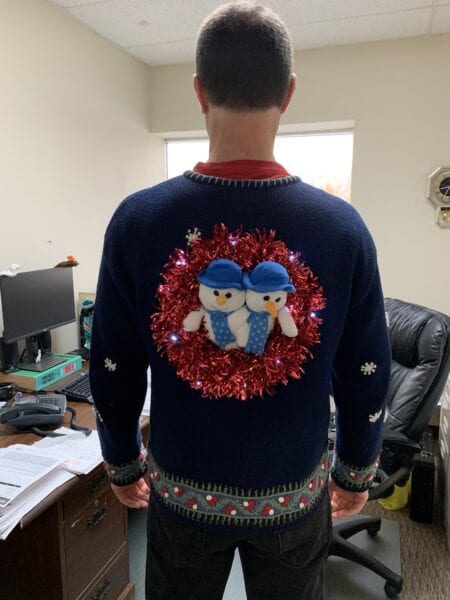 Dave, our Product Manager, dressed up by sporting a royal blue button down jacket with reindeer and snowflakes and a bright red collared shirt underneath. His classy attire won him the Best Non-Sweater award.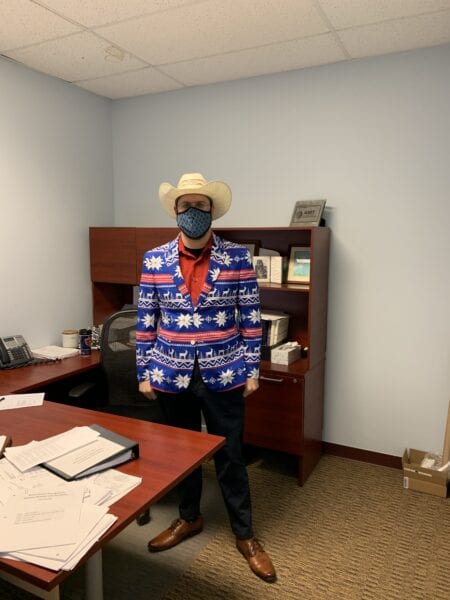 Office Manager and Bookkeeper Cheryl won Most Creative and Best Overall outfit with holiday attire from head to toe. She wore reindeer antlers, a Christmas tree t-shirt, garland and lights as necklaces, a feather boa, and Christmas lights pants. The back of her shirt had a penguin and wreath. She was even festive with her mask and shoes, covered in snowflakes and bows.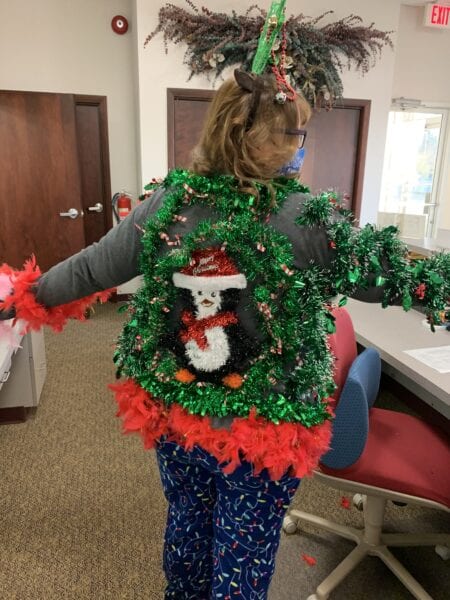 Have your Own Holiday Fun!
It's really easy to organize your own holiday attire contest. Simply choose a day and ask everyone via email or other announcement to submit photos if working remotely or come to work dressed in their best, most festive holiday gear! For more ways to celebrate the holidays at work, read our blog post on unique corporate holiday ideas.
The FasTrak SoftWorks, Inc. team hopes you had a safe and happy holiday season!