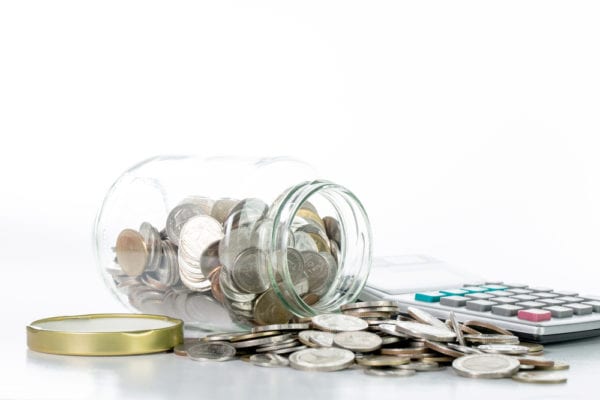 How Much Does CMMS Software Cost?
When evaluating the cost of computerized maintenance management software (CMMS), there is a lot to consider. One of the pitfalls of budgeting for a CMMS is only factoring in the initial purchase price. However, the sticker price is not representative of the CMMS software cost over its lifetime, called the total cost of ownership.
You must also account for any ongoing expenses, such as license agreements or subscriptions, ongoing CMMS support agreements, and training. If hosting CMMS software on your company's servers, you also incur ongoing IT expenses to support the software. With so many factors contributing to the CMMS software cost, you must include the total cost of ownership in the purchase decision.
Total Cost of Ownership of CMMS Software
The total cost of ownership (TCO) reflects all expenses involved in the purchasing, deployment, implementation, support, and maintenance of the CMMS. If you do not calculate the costs of CMMS ahead of time, your software budget will likely be inaccurate, and you'll be taken by surprise at all of these "hidden" fees. But don't let the TCO calculation scare you. Vendors can help you keep CMMS software costs under control. The following areas are some of the main cost drivers of CMMS software and how CMMS vendors help you understand and minimize these costs.
Licensing
Number of licenses
Price of licenses
The first cost you'll be faced with is the initial cost of the software licenses. This is usually based on the number of named or concurrent users you need. Vendors offer multiple licensing options to allow customers to scale the software as it fits into their budget. Subscription-based pricing options are often the most affordable.
Implementation
Implementation is another area to consider when calculating CMMS total cost of ownership. One of the primary decisions you need to make is whether the CMMS will be hosted on a local server or in the cloud. This is usually determined by your available IT infrastructure and resources.
Another source of implementation costs are installation and system setup, followed by initial and ongoing user training. Vendors usually offer a variety of resources such as user manuals, live webinar CMMS software training, knowledge bases, and recorded videos.
Nearly every vendor offers a cloud-hosted solution that allows the software to be accessed over the internet instead of being installed on company servers. However, local server hosting is still a readily available option. If you deploy an on-premise, locally hosted option, installation assistance may be provided.
Maintenance and Support
Monthly or annual license agreement fees
Technical support
After your software is up and running, there are just a few costs you'll need to plan for over time. Monthly or annual fees are paid to maintain an active license agreement, which provides you with product upgrades and technical support. With subscription licensing, operational fees are included in the monthly payment, and updates are automatic through cloud-based systems. Though keeping license agreements active is an ongoing cost that must be paid, doing so provides you with access to all of a vendor's invaluable support resources.
Going Beyond the Total Cost of Ownership
While a helpful decision-making tool, the total cost of ownership is only one half of the equation. TCO is only an indication of what product or deployment option is cheaper, and does not reflect the value the CMMS provides or any cost savings received from the system. The value of the CMMS is an important metric when calculating your return on investment (ROI), and is done separately. 
Read more about the benefits of investing in CMMS software: CMMS Cost Justification Making a Case for CMMS
How FTMaintenance Reduces your CMMS Software Cost
FTMaintenance CMMS is available as both subscription-based and purchased software licenses, based on the number of concurrent users you need. Our software can be installed on-premise for companies that already have a reliable IT infrastructure, and cloud deployment options are also available.
If you choose our on-premise CMMS, FTMaintenance includes installation assistance in our implementation services. Web-based training and video tutorial library access is also part of a complimentary CMMS implementation services package. Additionally, FTMaintenance has top rated CMMS support that is readily available via phone or email. Contact us to learn more to find out how FTMaintenance helps to minimize your TCO.