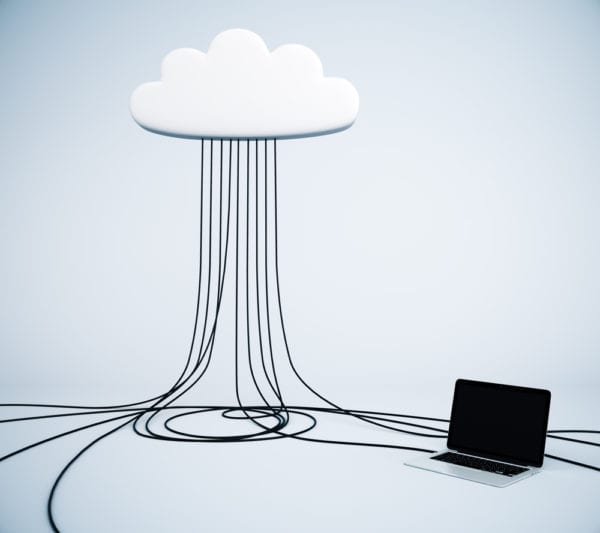 One important decision that must be made when searching for computerized maintenance management software (CMMS) is the choice between on-premise vs. cloud CMMS. That is, whether to install the system on your premises or have it hosted on a vendor's cloud.
Over the years, CMMS has evolved from a strictly on-premise solution to one that can be accessed entirely over the internet. Today, cloud hosting has opened the door for CMMS in companies that do not even have their own IT infrastructure.
Given the choice of on-premise versus cloud CMMS, many buyers are left wondering, "Which CMMS deployment option is better?" The truth is, there is no right answer. The best option is the one that fits your company's needs. Consider the following benefits of both on-premise and cloud CMMS.
On-Premise vs. Cloud CMMS
Benefits of On-Premise Maintenance Software
On-premise CMMS software is installed and run on your company's server and accessed over your internal network. An on-premise CMMS is great for companies with:
Mission critical equipment: Access to maintenance data for mission critical equipment is not limited by internet connectivity.
Strict compliance requirements: Customized security solutions can better protect data needed for auditing.
Condition monitoring needs: When properly configured, companies can use their networked equipment to trigger condition-based maintenance (CbM) or predictive maintenance (PdM) work orders.
Customization needs: On-premise CMMS puts more control in the hands of the organization and can more readily integrate with other systems.
Why Choose On-Premise Deployment
On-premise deployment is often chosen by larger companies with an existing IT infrastructure and ample IT budget. With on-premise deployment, your company is responsible for network configuration, software installation, and data protection, as well as any ongoing maintenance to hardware and supporting software systems. Your IT team retains full control over your maintenance management software, including storage and updates.
Benefits of Cloud-based CMMS
Cloud-based CMMS software is installed on a vendor's servers and is accessed via the internet or a web browser. It is best suited for companies with:
Limited IT resources: With cloud-based maintenance software there is nothing to install. The CMMS vendor manages all configuration, data security, and product updates.
Non-sensitive maintenance data: If no custom data security solutions are needed, cloud storage is a good fit. Vendors provide guaranteed data security and uptime.
Mobile accessibility needs: Cloud-based CMMS software can be accessed from any internet-connected mobile device, such as smartphones and tablets.
Read Blog Post: Benefits of Mobile Maintenance Software
Why Choose Cloud Deployment
Cloud-based CMMS deployment is often chosen by businesses that have strained IT resources or that do not have the IT resources needed to support the CMMS. Cloud CMMS is managed completely by the vendor, taking the burden off of your IT department.
FTMaintenance Deployment Options
FTMaintenance CMMS is available as both cloud and on-premise CMMS. Find out more about FTMaintenance CMMS pricing and deployment options.