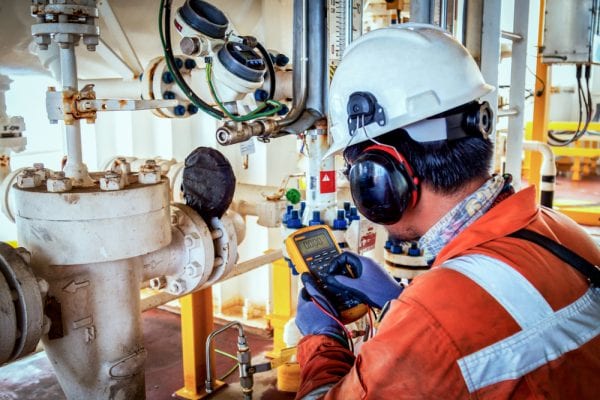 In most maintenance departments, there are multiple positions that require specific skills and experience. Operations managers, facility supervisors, and production managers cooperate with maintenance managers and maintenance technicians to produce high quality products the public needs. In this article, we're going to focus on the maintenance technician. What makes a good maintenance technician? What do they do? What skills and tools do they need to be successful?
What is a Maintenance Technician's Responsibilities?
Maintenance technicians perform routine, corrective, and emergency maintenance on assets and facilities. The maintenance jobs are either assigned to them by the maintenance manager directly, or requests are made through the maintenance request system which must be approved and prioritized. Their daily tasks vary based on what needs to be done most urgently and when. Their goal is always to minimize downtime. They also need to keep up to date documentation on what maintenance they perform and the status of the assets they work with.
In some instances, maintenance technicians disseminate site-specific knowledge to contractors. They may perform quality assurance on components manufactured on site and brought in from outside vendors, if this is not done by another department. In turn, they have to follow manufacturer maintenance and repair specifications. They also understand mechanical and electrical principles and comprehend OSHA standards.
Maintenance technicians often work in hazardous environments where they are exposed to chemicals, extreme weather conditions, noise, and pollution. They also have to be mindful of various equipment safety hazards. All of these things have an impact on the work a technician does. It affects the speed at which they can work, how many and what type of precautions they have to take, and when they can do certain jobs. (For example, frozen ground cannot be dug into during the winter months).
What Skills Maintenance Technicians Should Have
In order to do any of the tasks mentioned above (or other maintenance tasks), technicians must have the right skills.
Problem Solving
It's important to have good problem solving skills and the ability to source information to solve problems quickly. A good maintenance technician is versatile and multi-talented. They resolve issues as soon as they are discovered and know how to prioritize tasks.
Time Management
Time management is also key, especially for sticking to a preventive maintenance schedule created by the maintenance manager. Working well under pressure with the ability to see the big picture is crucial to maintenance. Attention to detail comes in handy when cleaning or inspecting an asset, or disassembling a machine with hundreds of parts that need to be put back together. Technicians need to be proactive in order to keep assets from breaking down and to avoid major repairs when possible.
Communication Skills
Having good verbal and written communication skills is essential for working with a team. This includes knowing when to look up information and when to find someone to ask questions, recording detailed work order information, and sending succinct emails as needed.
Equipment Knowledge
Physical strength and technical knowledge of machines is important as well. Good maintenance technicians have knowledge of hydraulic, pneumatic, mechanical, and electrical systems. They may also have experience with custodial, janitorial, and sanitation services. These individuals are also street smart in the sense that they have real-world knowledge to fix machines quickly.
Skills that Make Good Technicians Stand Out
Maintenance managers are often looking for ways to grow their team and help their existing team develop their skills.  Knowing what characteristics to look for in the hiring process is important. However, continued on-the-job or formal training can greatly impact skill development.
Other skills that make good maintenance technicians stand out include reliability, punctuality, and the ability to do work efficiently without being asked or constantly monitored. Troubleshooting and finding solutions independently are important skill for maintenance technicians. While mechanical skills are common, electrical system knowledge is not as common.
Maintenance Technician Daily Productivity
It's important for maintenance management that technicians stay productive and look for ways to improve productivity. A good maintenance technician constantly reviews information to ensure procedures are accurate and issues get resolved quickly. By following procedures, it makes work repeatable. They know best practices and always have a reference book nearby. Good maintenance technicians get to work on time, leave on time, and have good time management skills.
A good maintenance technician knows that wrench time should be maximized. While a production worker should have the worksite and tools clean beforehand, the technician should clean up their tools and supplies at the job site afterward. They ensure all work spaces are free of hazards and are able to use tools in an unobstructed and organized manner to reduce potential hazards. Doing so maximizes the time available to actually perform the maintenance work. Understanding that preventive maintenance is more sustainable than run-to-failure maintenance is also important for maintenance efficiency.
Another thing a good maintenance technician does to improve productivity is to monitor their backlog of work assignments. They proactively check for unassigned maintenance work when they're done with their current list of tasks.
Other things maintenance technicians can do to make their workflow more efficient is work together with production and operations. Teamwork is important for productivity. While not everything can be taught through formalized training, many important skills and behaviors can.
The Evolution of Maintenance Technician Qualifications
As with many roles, maintenance technician position requirements have evolved over time. Being a maintenance technician requires a wide range of skills that are greater today than they used to be. The computer skills required are always advancing. Troubleshooting is based on integrated computers with error or fault codes, and that applies for all assets in various industries from automotive to manufacturing. Documenting work is most effectively done with a computerized maintenance management system (CMMS) software rather than on paper.
Today, it is preferred that maintenance technicians have either a Bachelor's degree in a valid technical field or an associate degree with two years of experience. Technicians may also have an advanced diploma with requisite on-site training, or extensive work experience with multiple certifications.
Certifications are not required, but may be helpful to a technician's career. While they vary depending on the industry, in general, maintenance technicians can get certified with a manufacturer on their products. This manufacturer certification takes place through in-person or online training classes. There are also many certifications that are administered by the government or industry trade group.
FTMaintenance is the Solution for Maintenance Technicians
FTMaintenance is the CMMS solution good maintenance technicians need to do their job efficiently. They can quickly view what jobs need to be done and when in the software, rather than hunting down paperwork or spreadsheet files. FTMaintenance also stores documents such as manuals and troubleshooting guides, which allows problem solving as technicians are performing maintenance without searching for the documentation.
Our easy-to-use software ensures technicians can complete and close work orders on the jobsite with their mobile devices, rather than spending time at an office computer. For more information about how FTMaintenance is right for your maintenance technicians, schedule a demo today.