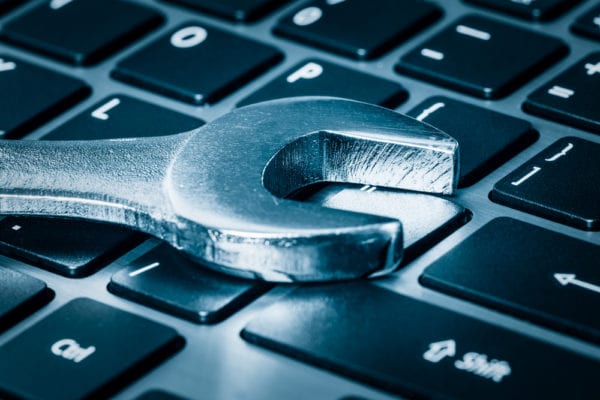 Learning from Failure
Like people, businesses make mistakes. Even large, multi-national corporations are not insulated from the occasional misstep. For instance, in the mid-1980's The Coca-Cola Company reformulated the recipe of their signature soft drink and released New Coke®, a beverage that was met with widespread backlash.
Though the product launch was considered a failure at the time, New Coke revealed how deeply attached customers were to the original formula (later re-released as Coca-Cola Classic®), ultimately strengthening the Coco-Cola brand. Today, The Coca-Cola Company remains one of the largest beverage companies in the world!
The moral of the story for those struggling to implement a computerized maintenance management system (CMMS) is that not all failures are bad. Just because your implementation isn't going as planned – or has outright failed – doesn't mean all is lost. CMMS implementation failure can be a learning experience that leads to future success.
In this article, we present some ideas to help get your implementation back on track. If you are implementing a CMMS for the first time, this article may help you avoid some of the pitfalls of CMMS implementation.
Factors That Jeopardize CMMS Implementation
Any good CMMS implementation project will have well-defined goals. The most obvious sign that implementation is starting to fail is when tasks aren't being completed and deadlines are being missed. The following are a few other indicators that implementation failure may be on the horizon. Note that these may be identified before or during the implementation process:
You didn't set any goals for the CMMS and therefore do not know when implementation is complete
You are spending more time, effort, and money than originally planned
The software wasn't customized to match or improve your business processes
How to Recover from CMMS Implementation Failure
Software implementation failure is costly, not only in terms of financial investment, but also in the amount of time and effort that has been spent on the project. Also lost is the value that the CMMS would have provided. However, we grow stronger from our mistakes. Rescuing a failed implementation won't be easy, but it can be done. Here are six ways that will help you make your CMMS implementation recovery a success.
Read Blog Article: So You Purchased a CMMS – Now What?
Analyze What Went Wrong
As painful as it might be, admitting mistakes and identifying what went wrong are the keys to fixing your implementation. The goal is to remain objective and be honest about the events that took place while avoiding finger pointing or playing the blame game. If you don't get to the heart of why implementation stalled, you'll never be able to move on.
Many times, there is more than one reason why implementation failed. Did the software not work as expected? Did employees refuse to adapt to new processes? Were the right resources not in place to help support implementation? There may be underlying issues that must be solved in order for implementation to be a success. For example, a CMMS vendor cannot change employees' attitudes or levels of commitment.
Extend the Timeline
Due to a sense of urgency, it is common for organizations to try to implement a CMMS as quickly as possible. Without proper planning and organization, this approach almost always dooms the project. Tasks that are rushed suffer in quality, may be skipped altogether, or cause people to compromise their efforts just to meet a deadline. Try this instead – extend your timeline and try to set more realistic expectations for task completion. Based on your experience of when things failed, you should have a better idea of how much time to devote to tasks this time around. Extending the project timeline also relieves some of the pressure created by working under tight deadlines.
Pace Yourself
Sometimes, people tend to bite off more than they can chew. That is, organizations try to solve too many problems at once and end up struggling to accomplish anything at all. Implementation failure is an opportunity to establish smaller, achievable goals. Although it may take a little longer, breaking up your implementation efforts into smaller, "bite-sized" pieces will help others focus and deliver higher-quality results.
Train End Users
Employees can be reluctant to incorporate a CMMS into their daily workflow. Training your staff on maintenance processes and providing CMMS user training can help you overcome barriers to system usage. Training sessions also provide you with an opportunity to educate staff on the value of the new CMMS to the business and to them individually.
Read Blog Article: How to Increase CMMS User Adoption
Make the CMMS Central to How You Do Maintenance
Often, CMMS implementations fail because employees simply aren't using it. In these situations, you can compel staff to use the system by making it a central piece of your operations. For example, if the CMMS is required to process maintenance requests, technicians must use the system to complete the related work orders. If jobs go unaddressed, you'll surely hear about it from requesters. Once technicians start using the software, they will quickly realize how easy it truly is.
Get Assistance
An important aspect of successful CMMS implementation is having the right team in place. Try to recruit internal staff that has previous software implementation experience or skills and knowledge you may be lacking. If internal resources aren't available, many vendors offer CMMS consulting services. Consultants can help you develop a re-implementation plan, troubleshoot why your previous attempt failed, and help you set goals.
If All Else Fails…
Unfortunately, not all CMMS implementation failures can be salvaged, even with good communication and a full team effort. In rare cases, the best course of action is to start the process over with a new CMMS. While it may seem like a setback at first, starting fresh may enable you to avoid or solve many of the underlying issues that lead to failure in the first place.
Avoid CMMS Implementation Failure with Assistance from FasTrak
Implementation failure doesn't have to be the death of the CMMS project. It is possible to achieve all of your original maintenance management goals, but you may need to make a few tweaks here and there.
At FasTrak, we offer project management services to ensure that your FTMaintenance implementation goes smoothly. Our consulting staff prides itself on knowing the ins and outs of FTMaintenance maintenance management software, the maintenance management industry, and maintenance operations. Contact us to learn more about how we can help you prevent implementation failure.