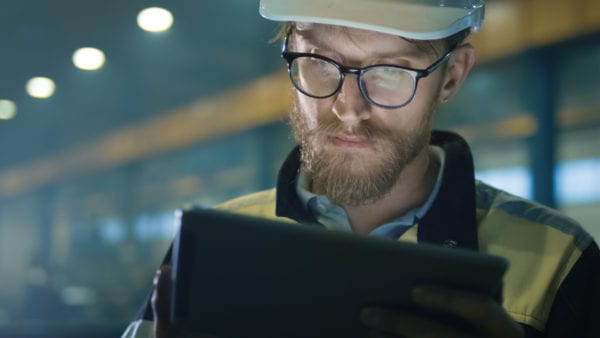 When properly implemented, a computerized maintenance management system (CMMS) is a powerful tool with benefits that can be felt throughout an organization. Shockingly, as many as 80% of CMMS software implementations fail, but why?
CMMS implementation can be a long process with pitfalls at every turn. Inexperienced buyers often don't know where to start or what to do next. The urgency of a project may also force buyers to take shortcuts that create other problems down the line. Our eBook, The Definitive Guide to CMMS Acquisition and Implementation, provides first-time buyers with a systematic approach for implementing a CMMS.
Read Blog Post: Why CMMS Implementations Fail
Implementation covers events that happen both leading up to and following the purchase of a CMMS. Our first article in this series, How to Plan for CMMS Implementation, covers pre-purchase CMMS implementation activities. This article focuses on the activities that take place after software has been purchased.
Post-purchase CMMS Implementation Activities
Purchasing a CMMS is a major milestone in your journey towards improving your maintenance operations. Though it is indeed a time for some celebration, you aren't out of the woods quite yet. The purchase decision does not mark the end of the CMMS project. Instead, it marks the phase where the "real" work begins.
Perhaps you've heard the old proverb, "Rome wasn't built in a day"? That certainly applies here. The goal of this article is not to overwhelm you, but to share our knowledge and experience gained from over 30 years of helping industrial organizations automate their maintenance operations.
The following section describes post-purchase CMMS implementation activities. Software vendors often provide services to assist you during this stage of your CMMS implementation.
Planning Your Implementation
A little planning goes a long way to help your CMMS succeed. You need to put some thought into how you will prepare, configure, and roll out the software. This will determine what activities must be completed, in what order they will completed, and how long you expect each to take.
Review of Current Processes
Implementation starts with a review of your current maintenance management processes. Keep in mind that a CMMS cannot fix poor processes or other underlying problems. Reviewing how you currently manage your maintenance operations allows you to identify areas of improvement and set new policies and expectations. Any process changes should be documented so that everyone knows what's expected of them and can be held accountable.
Software Installation
Depending on whether you are using on-premise or cloud CMMS, installation will vary. Most CMMS products are hosted in the cloud and do not require a traditional, physical installation on computers. Instead, cloud-based CMMS is accessed through a browser on internet-connected devices.
Power User Training
Power users typically include trainers, maintenance supervisors and managers, and system administrators. These users are more advanced than basic users and are responsible for determining a company's processes, system usage, and implementation goals. Power users become onsite system experts and help train other users on the software once it is ready for launch.
Data Gathering
Perhaps one of the most significant implementation activities is gathering your maintenance data. This phase involves determining what data will be collected and how. A few questions to ask at this stage:
Where is existing maintenance data stored or located?
Will you be entering hundreds or thousands of asset records into the CMMS?
Will the CMMS be used to track the entire inventory stockroom or only critical spares and commonly used parts?
Who will be responsible for collecting or retrieving the required data?
Before it is entered into the CMMS, take the opportunity to "clean" your maintenance data by removing any duplicate or obsolete data, creating a logical naming convention for assets and spare parts, and adding any new information.
Due to the amount of information to be gathered and cleansed, it is not uncommon for this activity to take a considerable amount of time. Dedicating a little time each day to gathering data will make the task more manageable.
Entering Data into the System
Data can be entered manually by typing it in by hand (data entry), or imported directly into the CMMS (data importation) through vendor-supplied tools or services. Manual data entry can be a lot of work upfront, so if you choose to do it yourself, make sure there are dedicated resources available. It is up to you to decide who will do the job – current employees, interns, or temporary/seasonal workers. Some vendors offer data entry or data importation services.
You should also consider how data will be entered into the CMMS on a day-to-day basis. Will technicians enter their own data into the system? Will an administrative assistant or maintenance planner enter in data at the end of each day?
System Setup
This activity involves setting up initial users with the applicable access rights and permissions. If required, your IT team should also configure any additional security settings on the devices on which the software will be used.
Configuration
Configuration involves tweaking the system to match your company's workflows and processes. This can include renaming fields according to your internal terminology, determining required fields, enabling system-wide settings, and customizing screens and dashboards.
System Testing
Before rolling the CMMS out to the entire team, the software should be tested. Allow select staff to start working in the software and observe whether their experience matches what you have envisioned. Based on your observation, decide what changes need to be made.
Integration
Integration allows your CMMS to communicate with other business software, such as enterprise resource planning (ERP) or accounting software. Not all organizations desire integration, but for those that do, more time should be allotted for planning what data will be shared, having the vendor or internal IT staff perform the integration, and testing.
End User Training
The success of end user training may make or break your CMMS implementation. Since your non-management maintenance staff will be the primary users of the software, it is important that they feel confident using the system. Be aware that everyone has different learning styles and different levels of experience using technology, so plan accordingly. Vendors typically offer multiple CMMS training resources, like videos, webinars, and product documentation. It is likely more than one resource will be needed.
Going Live
The go live date is when the CMMS software is formally available and put into use. Remember that no launch is problem-free – it is normal to experience some "growing pains" as users get used to the system. We recommend assigning someone, such as a power user, to be the point of contact for asking for help, reporting problems, and resolving issues.
FTMaintenance Implementation Services
Implementing a CMMS can be a daunting project, but the good news is you don't have to go it alone. FasTrak provides complimentary CMMS implementation services to help you get FTMaintenance up and running quickly. We also offer professional services that provide hands-on assistance from product and industry experts at key points before, during, or after your FTMaintenance implementation. Contact us to learn more about how we can assist you with your CMMS implementation.