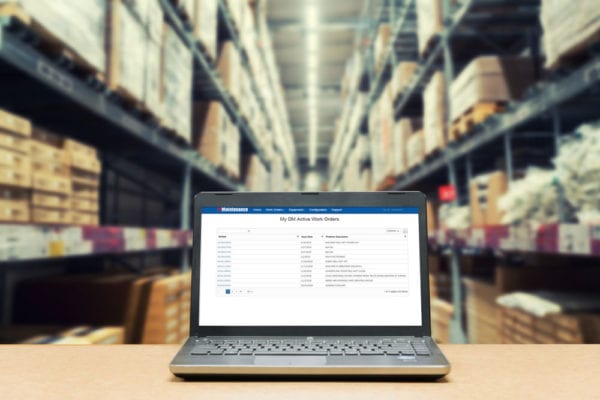 CMMS Definition
If you've been searching for maintenance management software, no doubt you've come across the term CMMS. What is a CMMS? CMMS is an acronym for computerized maintenance management system or computerized maintenance management software. Though CMMS is used to describe the category of software designed for maintenance management, it also refers to the software itself. To better understand this, let's break down each word in the CMMS acronym:
Computerized – Stored on or processed by a computer.
Maintenance – Care or upkeep of machinery or property.
Management – Organization and coordination of business activities in order to achieve defined goals.
System – Features, capabilities, and procedures that work together for a common purpose.
Now, let's put it all back together. A CMMS is a computerized program designed for maintenance purposes, helping maintenance professionals with the management of their operations, and providing a defined system for documenting maintenance activities, managing the resources needed to complete maintenance jobs, and tracking the performance of the maintenance team.
CMMS Features
Now that you are familiar with the CMMS definition, let's discuss the features you'll find useful for maintenance management. Some organizations may view computerized maintenance management software as nothing more than an electronic work order tracking tool, but it is much more than that. A CMMS is more than a work order management system – it can be used to track other aspects of maintenance including:
CMMS software also includes automatic cost tracking and report generation, allowing for better decision-making. Leveraging these features, you can analyze maintenance data, track key performance indicators (KPI), and monitor improvements.
How is CMMS Software Deployed?
CMMS software is deployed in one of two ways: 1) on-premise or 2) in the cloud. The primary difference between the two options is where it is installed. On-premise is installed and run on your organization's server. Cloud-based CMMS is hosted on a vendor's cloud and accessed over the internet. To make the decision between each options easier, we cover both deployment options in our article, On-Premise vs. Cloud-based CMMS: Comparing CMMS Deployment Options.
Benefits of CMMS
Computerized maintenance management software offers numerous benefits to businesses, especially when it comes to time and cost savings. Below are just some of the benefits a CMMS provides:
Increased equipment uptime and reliability
Shift from reactive to proactive maintenance
Standardized maintenance processes
Access to information in real time
Increased employee productivity
Smarter, data-driven decision-making
Improved

regulatory compliance

standards
Reduced maintenance costs
Automated service requests
Organization of maintenance across multiple locations
FTMaintenance CMMS
With FTMaintenance computerized maintenance management software, you benefit from a full suite of CMMS features brought together in a low-cost, easy-to-use software package. FTMaintenance has unique benefits for executives, maintenance managers, and technicians. Learn more about our CMMS solutions that will work for you.