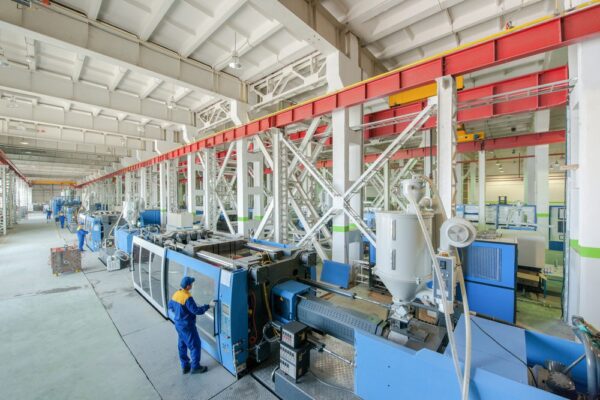 Managing assets efficiently has always been a significant challenge; however, asset management is a necessity for maximizing manufacturing profits. It serves as a cost saving measure to maintain and extend equipment life. Manufacturers rely on these machine assets to produce the products they sell and facility assets to support their manufacturing environments.
There comes a point when the cost of maintaining an asset exceeds the cost of replacing it, which is when a new asset should be purchased as part of asset management. Successful asset management is made easier by implementing best practices and with the help of CMMS software.
This article is part of a series of articles related to maintenance management best practices. Read our other best practice articles:
Importance of Asset Management
Asset management is an important part of maintenance because it keeps assets running smoothly, which leads to efficient production. When assets are adequately tracked and monitored, this ensures equipment is not continually breaking down. Maintenance managers have a lot to juggle and being able to manage assets effectively makes their job easier.
Assets have a finite useful life. The cost of the asset is spread out over the asset's lifespan and, with maintenance costs, accumulates as the asset depreciates. However, proper asset maintenance ensures the asset's life is maximized while minimizing maintenance costs. Once an asset is "paid off" through the revenue it generates, revenue brought in by the asset doing its job in production goes towards the organization's profits.
Managing assets well is also important because it extends the lifespan of expensive, critical assets. It makes the maintenance team's job easier in the long run because they can more easily predict when major repairs will be needed while emergency maintenance is lessened at the same time.
Maintenance is only one aspect of asset management. While it is the maintenance team's job to repair assets, perform preventive maintenance (PM), and create a system where maintenance is more planned and predictable, some assets are meant to be run to failure without PM being done on them. Using assets that have already been paid off allows organizations to use money for other capital improvements.
Asset Management Best Practices
Invest in Asset Management Software
One of the best practices that should be applied to asset management is investing in computerized maintenance management system (CMMS) software that will support the most critical asset management requirements. A robust CMMS system will provide a central database for supplier information, warranties, site leases and more. It will also have tools to optimize the maintenance workflow.
Automate and Improve Data Collection
One asset management best practice is automating and improving asset data collection. Data collection and access can be improved by integrating a computerized maintenance management system (CMMS) software use into facility, vehicle, and manufacturing asset management. The asset management feature in the software ensures maintenance teams can quickly identify what equipment they have, where assets are located, and view service history to assist in troubleshooting.
In addition to manual methods, data is collected through equipment sensors, which are put in place to conduct predictive maintenance (PdM). These sensors are able to detect internal wear that can't be directly observed. Advanced analysis of data for predictive maintenance may be achieved through machine learning and artificial intelligence. The Internet of Things (IoT) is where data used for PdM is collected by the sensors and stored in a database. In CMMS software, there may be triggers set to generate work orders based off of specific asset conditions.
Be Aware of all Assets Owned
Having an accurate census of all assets is helpful for knowing how many of them require maintenance and when. Being aware of all the assets an organization utilizes ensures maintenance can be tracked on each machine, vehicle, or facility. This knowledge can help to schedule maintenance with the least interruption for production and assign work orders based on which technicians are most knowledgeable and experienced with each asset.
Uniquely Identify Assets
It's also an important asset management best practice to uniquely identify all assets using a standard naming convention. There are nearly endless ways to create abbreviations for assets that make sense for an organization. The key is to make them consistent and able to be universally understood by anyone in the organization who needs to use them.
Use GPS Technology to Track Mobile Assets Locations
Keeping track of mobile assets is important, especially for organizations in industries that have a lot of vehicles. GPS technology can pinpoint exactly where a vehicle is when it is out on a job. This is useful for determining how long certain jobs take (including travel time) and can be used to determine where to send assistance faster if a vehicle breaks down.
Create Asset Tags
For stationary assets, the use of asset tags can pinpoint a machine's location within a facility. This ensures maintenance technicians get to the right asset at the right time to perform maintenance. Asset tags can also be scanned so that information about the asset can be viewed from a mobile phone or tablet.
Use an Asset Hierarchy
Another asset management best practice to implement is using an asset hierarchy. This allows maintenance teams to see how assets and their related sub-components relate to one another. These relationships help to determine where maintenance issues are occurring most.
Have a Robust Failure Tracking Program
A robust failure tracking program should always be part of asset management. This includes asset history found in CMMS software, using failure codes where applicable, and implementing sensors to collect data for predictive maintenance (PdM) when possible.
Prioritize Safety
Prioritizing safety is another best practice when it comes to manufacturing asset management. Maintaining assets well requires attention to detail, which can make the difference between a machine operating safely or not. A system should be set up so that asset management procedures can be accessed easily. Adjustments to these procedures should be made to improve safety when necessary.
Maintain Adequate Documentation
Another best practice for asset management is to maintain adequate documentation on assets. User manuals and equipment schematics are two primary types of documentation that need to be readily available and should be stored in the CMMS.
Maintenance teams should find paper documentation and scan or enter the information into the software. If necessary, they need to look for digital files on various network drives or in email threads. They can also go to the source to get documentation, which is the vendor or manufacturer. Another way to get the documentation needed is to search the manufacturer's website, call a representative, or send them an email.
Beyond documentation about the assets themselves, maintenance teams should document repairs and preventive maintenance tasks in the maintenance management software. Some information, such as asset history, is updated automatically, depending on how well the maintenance team is using their CMMS. This can help make decisions about whether to repair or replace assets when they break down.
When organizations purchase new CMMS software or when new assets are purchased, there may be a period of "catch up" time to get all necessary data in the system. This might seem like a tedious process, but it's important to take the time to gather and import as much data as possible because it will be helpful for asset management down the road.
Set Quality and Usage Guidelines
The asset management process also includes setting asset usage guidelines for production staff. When these guidelines are followed, it helps maintenance staff to streamline the maintenance schedule. When assets are operated correctly, there is less chance of downtime due to misuse of machines.
Using assets properly also includes being aware of when assets need to be available for maintenance. Open communication between the maintenance and production departments before repairs or preventive maintenance tasks take place is important to avoid misunderstandings and scheduling conflicts.
Follow Warranty Guidelines
From the day an asset is purchased and throughout its early lifecycle, following warranty guidelines is imperative. Maintenance needs to be consistent with their inspections of each asset. It's also essential to keep up with all of the manufacturer's recommended maintenance. Equipment manufacturers have guidance for recommended maintenance schedules which outline which service tasks need to be done, the intervals at which to perform maintenance, and what replacement parts will be needed.
Failure to do one or all of these things can void the manufacturer warranty. For example, if the maintenance team fails to do regular furnace inspections and change the filter, the manufacturer will decline to replace a part that failed or the entire furnace as a result. Other things that will void a warranty include making modifications to a machine, changing a component without an authorized technician, or modifying control software on equipment without authorization.
Identify Critical Spares for Each Asset
Identifying and stocking critical spares for each asset should be a best practice for every organization that is managing assets. This can be done using a bill of materials or recorded elsewhere in the CMMS. CMMS software can also make sure critical spares are available in inventory by keeping track of the amounts of each part in stock. If regular inspections are being conducted, having spare parts on hand ensures they can be replaced whenever needed. Otherwise, the machine may be out of service while maintenance waits for a delivery.. These parts are stored in Maintenance, Repair, and Operations (MRO) inventory, which also includes supplies and tools for completing maintenance work.
How CMMS Software Supports Asset Management
This article has already mentioned CMMS software, which is a type of asset management software. There are many ways that CMMS software can provide support for successful asset management.
Provides a Centralized Database
CMMS software provides a centralized database where all information about maintenance operations can be stored and viewed in an organized fashion. Instead of looking through file cabinets and printed manuals, the cloud-based platform makes asset information available from any internet-connected device. Technicians in the field and managers working offsite don't have to go back to a desktop computer or printed resource—they can view essential asset data directly on their mobile phone or tablet.
Visualizes Asset Relationships
It's important for maintenance teams to be able to visualize asset relationships so the information about them can be utilized. The CMMS database includes asset hierarchies, in which parent-child relationships for equipment, subassemblies, and components are created. Knowing how assets relate to each other is a central part of asset management.
Keeps Detailed Maintenance Records
CMMS software helps maintenance teams keep detailed records. The information found in user manuals can be entered directly into asset records. Digital versions of manuals can be attached directly. CMMS software automatically creates maintenance history based on those records that can be reviewed quickly.
Meticulous asset record keeping is part of a comprehensive maintenance strategy which increases the maintenance team's chances of scheduling maintenance early before there is serious damage to the machines. It's valuable for maintenance managers to have data on equipment health available in CMMS software. Asset data such as the manufacturer ID, make and model, specification, and location can be stored and easily updated in CMMS software.
Offers Asset Tags
Having CMMS software in place ensures maintenance teams can utilize asset tags to easily look up asset information. These tags are barcode labels which are affixed to the asset and scanned with a barcode scanner. The scanner reads the code and pulls up information in the software, which is tied to the asset the barcode represents. This allows information about assets to be viewed in seconds and easily updated from a mobile device.
Provides a Robust Failure Tracking System
Using a CMMS for asset management will provide maintenance teams with a robust failure tracking system. This proves to be helpful when an asset needs to be repaired frequently. Technicians can look back at failures recorded in the software and see which assets are failing most often, helping to shape future maintenance decisions regarding those assets. Asset failure information can also be used for Failure Modes and Effects Analysis (FMEA).
Creates Bills of Materials and Identifying Critical Spares
CMMS software also facilitates asset management by having the ability to create equipment bills of materials (EBOM). Not every asset needs a bill of materials, but the most critical assets likely do. A maintenance planner (or in smaller organizations, a maintenance manager) will establish the EBOM. Maintenance planners help determine which parts to buy and which parts will be needed in the future.
While it may be excessive to include every screw and bolt, items that are needed for preventive work and critical spares should be included. If an item isn't in stock and the supplier has long lead times, that should be indicated on the EBOM. EBOMs stored in a CMMS have a format that is easy to edit, use, and view.
Technicians can refer to the BOM and quickly identify the parts needed to complete repairs. A well written BOM can also ensure optimized maintenance scheduling, ensuring the correct parts are available for upcoming work. BOMs also reduce downtime because technicians can quickly determine which parts they need for the current maintenance job.
Identifying critical spares, which is necessary for creating equipment bills of materials and asset management in general, can also be done more easily with CMMS software.
Uniquely Identifies Assets
CMMS software is also one of the best ways to incorporate asset naming conventions. Having a naming convention in place makes it easier to search and query related data.
Read More: What is an Asset Naming Convention?
Improves Asset Performance through Reporting
CMMS asset management software allows you to report on your maintenance data and calculate metrics such as the Meant Time between Failure (MTBF), Mean Time to Repair (MTTR), and Overall Equipment Effectiveness (OEE). Through reporting, valuable insights can be gained which can direct maintenance activities in the right direction while tackling challenges that arise.
Read More: 3 Important Asset Management KPIs and How to Use Them
Schedules Recurring Maintenance
Finally, asset management with CMMS software includes the ability to schedule reoccurring maintenance. This ensures maintenance is performed on time according to manufacturer specific guidelines and warranty. It also allows maintenance managers to schedule preventive maintenance when it will interrupt production as little as possible.
Improve Asset Management with FTMaintenance Select
FTMaintenance Select offers modern asset management capabilities to support the best practices you need to carry out machine maintenance. To learn more about how FTMaintenance Select is a complete asset management software solution, schedule a demo today.