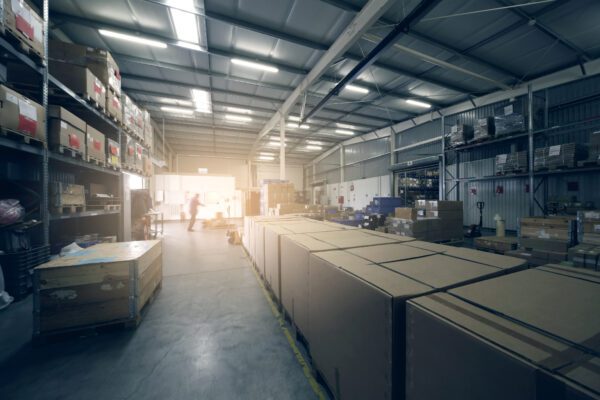 Maintenance management and facility management functions work together to support an organization. However, these two areas of operating an organization are often viewed as being the same, leading to confusion when it comes to making decisions about the skills and tools required by the organization to carry them out. This article provides an overview of the differences between facility management and maintenance management, and how computerized maintenance management system (CMMS) software helps with each.
Difference between Facility Management and Maintenance Management
| | | |
| --- | --- | --- |
|   | Facility Management | Maintenance Management |
| Definition | Facility management is defined as the coordination of physical workplaces (facilities), people, and support services in order to support a business's goals in the most cost effective way possible.  | Maintenance management is defined as an orderly process to control the maintenance resources and activities required to preserve assets at or repair them to an acceptable working order. |
| Scope of Assets Maintained | Keeping building and property assets in a facility in good working order to ensure that the organization can continue to conduct business in an efficient manner. | Production assets are managed by the maintenance department. This includes machines and equipment required to produce the items the organization sells. Fleet vehicles and buildings and property of the organization all fall under the umbrella of maintenance management. |
| Value to Organization | Facility management adds value to the organization by restoring and maintaining a comfortable and functional work environment for all employees. It keeps the building looking presentable for clients and customers, reduces the cost of maintenance, and protects the organization from liability. | Maintenance management adds value to the organization because production cannot run smoothly unless the assets needed to produce products run smoothly. Maintenance supports an organization because it solves problems to keep operations going so the company can continue making profits. |
| Spare Parts Inventory | Facility management may have a higher volume of products in their inventory because they receive many requests for work, but the types of products will be less varied than in maintenance management. | Maintenance management has mostly MRO items in their inventory including critical spares and preventive maintenance items such as filters, belts, and light bulbs. |
What is Maintenance Management?
Maintenance management is defined as an orderly process to control the maintenance resources and activities required to preserve assets at or repair them to an acceptable working order. Maintenance management involves keeping production assets running smoothly and efficiently in an organization. Maintenance management encompasses asset management and facility management; however, some facility management tasks are performed independently of maintenance management.
What is Facility Management?
Facility management, also called facilities management (FM), is the coordination of physical workplaces (facilities), people, and support services in order to support a business's goals in the most cost effective way possible. It adds value to any organization by addressing immediate and long-term needs. Tasks that are part of facility management can reduce the costs of maintenance, protect the organization from liability, and ensure the safety of employees.
Read More: What is Facility Management?
Oftentimes, people lump maintenance management in with facility management even though they operate separately for the most part in an organization. Maintenance management is a large grouping of work types that includes facilities management and fleet management in addition to maintaining production assets.
Maintenance technicians are more highly skilled than facility management personnel. The spare parts inventory is different for maintenance management and facility management. Maintenance has MRO inventory items such as critical spares, filters, tools, and lubricants. It takes more specific skills to repair production assets, which is why skilled maintenance technicians are assigned to this work.
Facility management has a wide range of items in inventory to be prepared for any type of facility maintenance job. Any facility work that the maintenance department does not handle is part of facility management, which may be done in-house or outsourced to a third party. That includes painting walls, installing flooring, and fixing lighting—those tasks can be learned on the job. Facility management focuses on the facility as a whole, including the building's structure, landscaping, and energy efficiency.
What a Facility Manager Does
A facility manager has a range of responsibilities. Some of them include keeping the organization's facility up to date on rules and regulations that apply to building codes. They occasionally have to crunch data and pull reports to inform executives about potential gains and losses. Facility management has their own budget to manage and they often draft reports to present data.
Facility plans are created proactively, and some facility managers advise others in the organization about the overall direction they should take. Facility management also includes some operation management, procurement, safety and security, transportation services when applicable, and some logistics services.
Scope of Facility Management
The scope of facility management varies depending on the industry the organization is in. There are "hard" and "soft" facility management services. Hard services include any management or maintenance of the physical aspects of the building, which are essential for the organization and usually required by law. Soft facility management services are activities and planning that includes the employees, customers, or tenants and performed to make them and the facilities more comfortable and secure.
Generally, facility management includes the maintenance of HVAC systems, office equipment (if applicable), plumbing, electrical systems, lighting, fire safety systems, and elevators. It also includes taking care of the infrastructure, including painting, drywall, windows, doors, locks,  and roofing, along with landscaping, grounds maintenance, and snow removal.
The primary focus with facility management is keeping operations at an acceptable level to facilitate the daily workflow for all related departments. Another facet of facility management is to ensure the organization is compliant with OSHA and Safe Quality Foods (SQF) (when applicable). Facility management personnel leverage security for the building, assets, and company policies. Facility management has an impact on the bottom line because it impacts operational efficiencies. It also supports productivity of the facility while mitigating environmental risks and promoting sustainability.
What Maintenance Managers Do
There are a lot of activities involved in maintenance management. Maintenance managers schedule and assign maintenance work. This is done most efficiently using CMMS software. They oversee maintenance technicians to ensure asset maintenance is done in a timely manner with high quality results. Maintenance managers order MRO inventory parts and make hiring decisions.
Maintenance management activities contribute to organizations in multiple ways. Maintenance personnel resolve unexpected issues that arise in daily operations. They perform regular inspections of machine assets that are required to run for production. There are regulations that the maintenance department has to follow that have a positive impact on the organization.
Scope of Maintenance Management
The scope of maintenance management can vary with different industries and organizations, but in general, it involves performing some level of preventive maintenance, along with corrective and emergency maintenance. These types of maintenance include repairing machine assets and equipment as breakdowns or emergencies occur, inspections, and replacing parts before breakdowns occur. Finally, the maintenance department logs maintenance activities in CMMS software using work orders to create historical maintenance records.
How CMMS Helps with Facility Management and Maintenance
While CMMS is used for maintenance management, it can also help to support facility management activities. Facility managers can schedule and track any type of facility management activity. The schedule and workload can be adjusted based on the size of the facility management department, how many resources are available, and any incoming facility management requests.
CMMS software can help to ensure maintenance and facilities management has the spare parts they need to perform their work. Multiple inventory vendors and contractors can be managed in CMMS software—their contact information and pricing is stored in the system. Maintenance and facility management expenses can be tracked accurately using CMMS software. That information is used to create recurring reports that compare any combination of metrics. This information is used to set and monitor various key performance indicators (KPIs), then set goals for continuous improvement.
Keep Track of Facility Management Activities with FTMaintenance Select
FTMaintenance Select allows you to track maintenance data on equipment and facility assets. Featuring powerful work order management, asset management, and inventory management functionality, FTMaintenance Select is the perfect tool for tracking, documenting, and managing maintenance activities. Schedule a demo to learn more about how FTMaintenance Select can meet all your facility management and maintenance management needs.