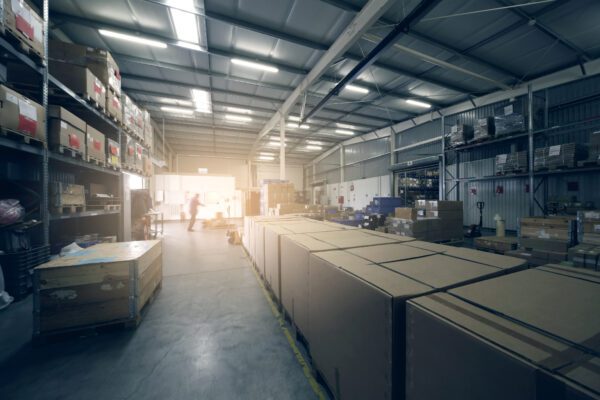 The terms facility management and maintenance management are often used interchangeably, but there are key differences between them that can cause confusion and tangible problems if misunderstood. This article highlights the differences between facility management and maintenance management.
What is Facility Management?
Facility management (FM) is the coordination of physical workplaces, people, and support services in order to support an organization's goals in the most cost effective manner. It includes a broad range of functions and activities that make a work environment more efficient and effective, thereby enabling the organization to reach its business goals.
Scope and Extent of Facility Management
The scope of facility management varies by organization and the industry in which the organization operates. In general, facility management services are divided into "hard" and "soft" services.
Hard facility services relate to the maintenance and management of the physical building and include:
Planning, construction, design, and relocation
Managing real estate and leasing
Performing maintenance on building interiors and exteriors
Making capital improvements
Soft facility services relate to improving the quality of life for people who occupy a building space. Examples of soft facility services include:
Security
Space planning
Cleaning and sanitation
Grounds keeping
Responding to environmental, health, and safety issues
Waste management
What is Maintenance Management?
Maintenance management is defined as an orderly process to control the maintenance resources and activities required to preserve assets at or repair them to an acceptable working order. It involves planning and scheduling maintenance work in order to maintain efficient production while minimizing unplanned downtime.
Scope and Extent of Maintenance Management
Like facility management, the scope and extent of maintenance management responsibilities differs from one organization to the next. Generally, maintenance management involves the following:
Installing new equipment
Maintaining functioning equipment to keep it in good working order
Repairing failed equipment and returning it to an operable condition
Replacing worn or failed equipment components to restore equipment function
Continuously monitoring and inspecting equipment to look for signs of future or imminent failure
Troubleshooting equipment failures
Difference between Facility Management and Maintenance Management
Understanding the difference between facilities management and maintenance management is important for making decisions about what tools, employees, and software are required to your organizational goals.
 
Facility Management
Maintenance Management
Definition
The coordination of physical workplaces (facilities), people, and support services in order to support a business's goals in the most cost effective way possible.
An orderly process to control the maintenance resources and activities required to preserve assets at or repair them to an acceptable working order.
Scope of Responsibilities
Hard services related to the maintenance and management of any physical part of the facility.

Soft services related to improving the quality of life of building occupants.

Installing, troubleshooting, repairing, and maintaining production and facility equipment.
Scope of Assets Maintained
Permanent structures and land including:

Commercial buildings
Real estate and housing
Schools and educational facilities
Hospitals
Hotels and accommodations
Parks and entertainment venues

Assets typically associated with industrial settings such as:

Production machinery
Specialized tools and equipment
Fleet vehicles and heavy equipment

Value to Organization

Restores and maintains a comfortable and functional work environment for all occupants
Keeps buildings looking presentable for clients, customers, and passersby
Reduces the cost of facility maintenance
Protects the organization from liability

Supports efficient and consistent production
Minimizes production downtime and improves output
Reduces the cost of asset maintenance

Scope of Maintenance Skills Required
Minor repairs and simple maintenance tasks. Examples include:

Changing light bulbs
Painting
Minor plumbing and electrical work
Flooring

Major repairs and more complex maintenance tasks. Examples include:

HVAC repair
Lubrication
Troubleshooting failures
Complex plumbing and electrical work

Spare Parts Inventory

Items typically used for preventive maintenance
Less critical parts (e.g., filters, belts, lighting)
Smaller inventory with less control
Higher volume of spares on hand
Narrow range of items

Maintenance, repair, and operations (MRO) inventory used for corrective and preventive maintenance.
More critical parts (i.e., critical spares, safety stock)
Larger inventory with more control
Lower volume of spares on hand
Large range of items

Ideal Software Solution
Computer-Aided Facility Management (CAFM) software
Computerized Maintenance Management System (CMMS) software
Scope of Assets Maintained
One reason that facility management and maintenance management often get confused is because both functions are responsible for performing some level of maintenance. However, the assets covered by either the facilities team or maintenance team differs.
Facility management is commonly associated with non-industrial settings, such as office buildings, apartment complexes, schools and universities, hospitals, and more. Sometimes, facilities refer to industrial factories as well. Facility assets include buildings and the land on which they are located. Maintenance activities are generally related to building interiors and exteriors; and major building systems such as electrical, plumbing, HVAC, and water and wastewater treatment.
In contrast, maintenance management is more closely associated with industrial settings such as production lines in manufacturing plants. Industrial maintenance assets include any equipment or machinery used in the production of goods. For service-based industries, assets include fleet vehicles and heavy equipment.
Value to the Organization
Facility management touches nearly every part of the organization, from the facility itself to the people within. Because they are so ingrained in day-to-day operations, facility management activities address both short-term and long-term needs. For example, facility management professionals are responsible for ensuring that fire safety equipment is up to code in case a fire breaks out, but must also develop a contingency plan in the event that disaster strikes.
In a manufacturing environment, maintenance management adds value by enabling organizations to maximize production and increase profits. Using a variety of maintenance techniques and tools, the maintenance team either reactively or proactively addresses equipment issues that lead to stopped production, waste, or underperformance.
Scope of Maintenance Skills Required
Maintenance work in a facility management setting typically consists of performing simple preventive maintenance and responding to service requests. For example, a facility management team may change light bulbs, paint, or perform minor electrical or plumbing work. These skills do not require extensive training to develop and can be picked up on the job. The facility management team requests help from the maintenance them or calls in a 3rd party vendor for any maintenance work it cannot handle itself, such as HVAC repair.
For equipment maintenance, workers are more highly skilled and have more experience. They have the ability to perform more complex maintenance and repairs to production assets. In larger organizations, the maintenance team may include specialists within a certain craft, like HVAC or electric. Smaller maintenance teams are more likely to employ experienced "jacks-of-all-trades" that have a broad range of experience. At times, third party vendors may be called in to make repairs on specialized or unique equipment.
Spare Parts Inventory
The difference between facility management and maintenance management is apparent in the types and quantities of inventory held.
Inventory items for facility management are largely made up of spare parts for preventive maintenance, such as filters, lighting, cleaning chemicals, and other supplies. Inventory management is more lax because parts are less critical than those used in a production setting. Facility teams stock a larger quantity of a given part due to the multiple requests they receive from tenants, residents, or employees.
Industrial maintenance teams manage a large range of inventory items used for corrective maintenance and preventive maintenance needs. Inventories are likely to include critical spares, large quantities of high volume items, and safety stock to provide protection from unexpected demand. Since some maintenance activities are reactive, spare parts must be kept in stock, and therefore, inventory is more tightly controlled.
Ideal Software Solution: CAFM vs. CMMS
The tendency for organizations to use facility management and maintenance management interchangeably often creates confusion, especially when trying to identify an ideal software solution for managing facilities and/or maintenance (hence, why we wrote this article). Organizations that perform facility maintenance must often decide between computer-aided facility management (CAFM) software and computerized maintenance management system (CMMS) software.
While both solutions offer maintenance management features, CAFM software is designed to manage other aspects of facility operations such as space reservations; lease administration; health, safety, and environmental sustainability analysis; capital project planning and more. Buyers may find the maintenance management capabilities of CAFM to be somewhat lacking compared to CMMS.
CMMS software is more specialized to maintenance management functions including work order management, preventive maintenance, MRO inventory management, and asset management. There are not restrictions on what types of assets can be managed and tracked in the system, making it a good fit for facility maintenance.
Smaller organizations with limited resources may choose to invest in either one or the other, depending on their facility management or maintenance management needs. Larger organizations may need the functionality of both systems and use them together.
Further Reading: CMMS vs. CAFM Software
Automate Facility Maintenance with FTMaintenance Select
While there are many differences between facility management and maintenance management, each function is responsible for facility maintenance. FTMaintenance Select is a CMMS software platform that allows you to track maintenance activities on both production and facility assets. It provides a single system for organizing, managing, and tracking preventive maintenance on your critical equipment and facilities. Request a demo today to learn more about FTMaintenance Select.